USMNT blasts Costa Rica; player grades as U.S. closes strong camp with momentum
The USMNT closed out a June camp that went better than anyone could have expected. The team's final outing was a 4-0 win against a weak and tired Costa Rica side, but the result still served as the exclamation point on a two-week stretch that we'll likely look back on as a turning point in Gregg Berhalter's tenure:
The team won a trophy (Nations League)
They beat their archrival to do it
The USA won three of four matches played (all against future World Cup Qualifying foes)
They showed they can win ugly: in different ways and under different circumstances
Every player except for third-string goalkeeper David Ochoa got minutes
But most importantly, the leaders of this young U.S. team finally took ownership of it. It took all of them being in camp together—Christian Pulisic (22 yrs), Weston McKennie (22 yrs), Tyler Adams (22 yrs) and Gio Reyna (18 yrs)—and then also being the primary reason the U.S. won games that actually mattered. All four played a major role against Mexico.
"We made a statement to the rest of CONCACAF that we're here and we're winning games the way we are, and we're here to stay for a while," 20-year-old Brenden Aaronson told the media after the Costa Rica win. "It's awesome for the group."
Of course, the story would've been a lot different if Honduras scored first in the semifinal. But as it turns out, the USMNT is rolling again and it also reconnected with its fans and reignited their passion for a team that let so many down when it failed to qualify for the 2018 World Cup. It's taken a while to restore that faith, but there's a real sense that it's finally back. That enthusiasm should only continue to build with more meaningful games coming up—Gold Cup in July and then 14 World Cup qualifiers—in advance of the 2022 World Cup in 18 months.
"What I think [connects with fans] is playing meaningful games," Berhalter said earlier this week. "More importantly, it's that the fans get to know the guys a bit better by seeing them play and really getting to understand that these guys are competitors. It's the youngest group that U.S. Soccer has ever played in a final [vs. Mexico], but they're still able to claw their way back into games and win games. And that's what's important."
The USMNT camp also handed down five important verdicts as far as how the team is managed and constructed in the future:
1. Center forward competition is on: It's a three-man race right now: Josh Sargent, Jordan Siebatcheu and Daryl Dike. Berhalter said as much post-Costa Rica. It'll come down to form and individual playing style as to which of the three will start matches. That's why the clubs that Sargent and Dike join next season (if they move) will have a huge impact as to what their next 18 months look like.
2. Mark McKenzie won starting central defender spot: He started all four matches and on balance his play was reliable outside of the most glaring error, which will no doubt serve him as a learning experience for the future. With Aaron Long out, the right center back role should be McKenzie's job.
3. Tyler Adams is the starting, deep-lying mid: He does things at that position that no one else in the player pool can and it has a domino effect on the rest of the team's play. And if it's not Adams, starting, Jackson Yueill and Kellyn Acosta together is the next best alternative.
4. Brenden Aaronson is a lock on this squad: The Philadelphia product may not start every game, but he's definitely won his place on every gameday roster as long as he's healthy. He offers this team so much, whether it's as a starter or off the bench. 
5. Ethan Horvath is the No. 2 behind Zack Steffen: This is not an overreaction to Horvath's game against Mexico. He's always been sure-handed and unfazed between the pipes, and it served him well in Nations League. Now he just needs a club that'll make him a starter. New England's Matt Turner, an obvious No. 3 choice, will continue to make his case at the Gold Cup.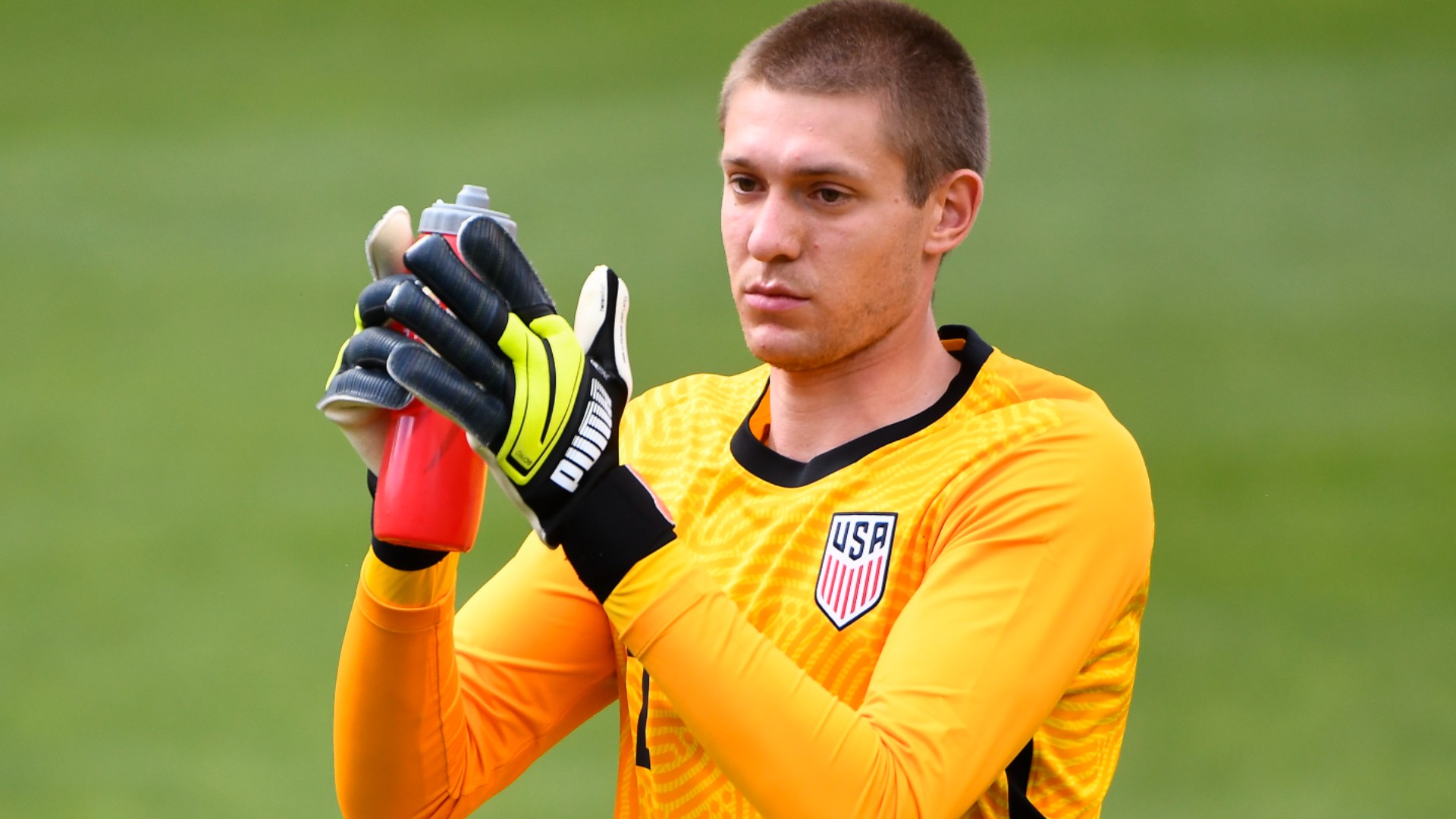 USA Player Ratings vs. Costa Rica
Ethan Horvath: 6
Except for the odd backpass or a hopeless shot or two from Costa Rica, the birthday boy really didn't have too much to do. After the night he had against Mexico, it's probably deserved.
Antonee Robinson: 6
He was aggressive getting up and down that left flank. The end product wasn't there on this day, but he showed the kind of desire and energy you want out of your left back.
Tim Ream: 6
All-around tidy performance, mainly in possession. He kept the ball moving and even picked out a few long diagonal balls to stretch the Costa Rican defense.
Mark McKenzie: 7
In his fourth straight start in this camp, it was another smart, composed performance from McKenzie, who went 45 minutes. Even the yellow card he picked up was a smart play. But the highlight was the sensational lines-breaking pass to Dike on the second U.S. goal.
Reggie Cannon: 6.5
Solid work in the first half to help defend and close down players. Then he turned it up in the attacking end after the halftime break, scoring his first U.S. goal (with his left foot!), and joining in multiple attacking moves.
Tyler Adams: 7
It feels like everything was right again with Adams in front of the back four. The captain was the omnipresent, do-it-all central midfielder that this team relies on. This Costa Rica team didn't challenge him, but he still showed how important he is to team defense and build-up.
Sebastian Lletget: 6.5
There may not have been any single memorable play you associate with Lletget's performance, but that's kind of the point with him. He does what is required and he does it at a high level, seemingly without tiring. His temperament, leadership and general disposition on the field is such a good fit for this young team.
Yunus Musah: 6
This match was an example of (a) why there's a segment of U.S. fans pushing to have him start, and (b) also why he's not been starting. His skill, control and dribbling are exceptional, but his decision-making, movements and reading of plays was sometimes off. He drifted in and out the match, but he's only 18 and has plenty of time to mold his game.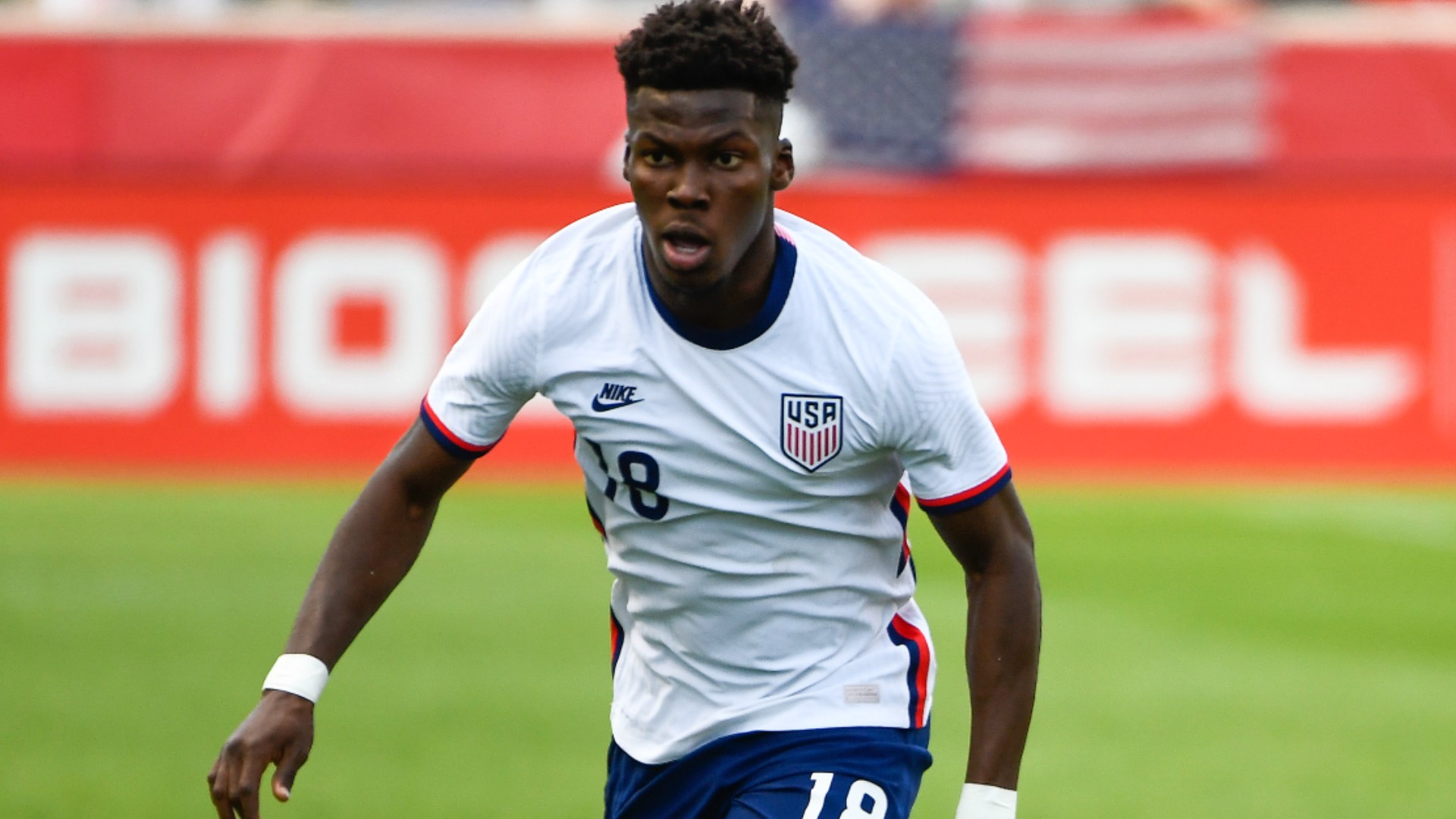 Brenden Aaronson: 7
Similar to the first half against Switzerland, his work rate, sprints, pressure and his overall willingness to make things happen are all difference-making qualities. He attacks spaces and his goal came from one of those instinctive runs. He did fade in intensity in the second half, as did the rest of the team given the ballooning score, but he was still quality.
Tim Weah: 6.5
He was electric. But it wasn't just about the energy he brought when he was on the ball. He was determined and decisive with his movements, whether they were in central or wide positions. There was an edge about his game on this day which ensured he was involved and productive.
Daryl Dike: 6.5
He was probably itching for this start after being left off the Nations League roster and sticking around in camp all this time. But he played within himself and let the game come to him. He made the plays he needed to make, including a cool finish on a run that beat the offside trap for his first U.S. goal. One area of improvement, according to his coach: his in-the-box runs need to be better.
Substitutes
Walker Zimmerman: 6
He may have only arrived in camp the day before (as a replacement for Matt Miazga), but he didn't hold anything back when he came on at halftime. He brought his usual hard-nosed defending, never afraid to give up his body when necessary.
Jackson Yueill: 6
The Earthquakes midfielder can depart camp on an upbeat note, coming on for the last half hour with the result in hand.
Jordan Siebatcheu: N/A
The U.S. had dropped its intensity by a few notches by the time he came on at center forward. It was a cameo marred by a right knee injury which he tried to play through, but eventually forced him off.
Gio Reyna: N/A
Came on for a bit of a run out. He earned and scored a penalty three minutes after entering the match, but the game didn't demand anything more.
Kellyn Acosta: N/A
There was little to highlight about Acosta's appearance, especially with the U.S. ceding possession to Costa Rica for the final stretch of the match.
Ben Simmons admits he 'wasn't there' offensively in 76ers' Game 7 loss to Hawks
There is plenty of blame to go around for why the No. 1 seeded 76ers fell to the No. 5 seeded Hawks in Game 7 to miss out on the Eastern Conference Finals on Sunday, but Ben Simmons is stepping up to take some of it. 
Simmons, a former No. 1 overall pick and a huge part of "The Process," had a disappointing effort in the final game of the series, scoring just five points, and drawing criticism in particular for passing up a dunk late that could have tied the game up and given his team some momentum. 
After the game, Simmons said he just wasn't playing his best basketball during the pivotal playoff game. 
"I ain't shoot well from the line this series," Simmons said, according to ESPN. "Offensively, I wasn't there. I didn't do enough for my teammates.
"There's a lot of things that I need to work on."
MORE: Ex-NBA player Josh Smith rips Doc Rivers in offensive tirade
Simmons contributed beyond the point column, racking up eight rebounds and a game-high 13 assists. But he attempted only four shots and made two of them. For a player that averaged 14.3 points per game during the regular season, the expectation was certainly that he would attempt more shots than just four when his team needed him. 
With 3:36 to play and the Sixers trailing by two, Simmons was free in the paint after a spin move. But he passed to Matisse Thybulle, who drove and was fouled. Thybulle made one of two, keeping the Sixers down one. Atlanta then went on a 5-0 run to push the lead to 93-87. 
That missed dunk opportunity was not only a focal point of criticism for fans, but also one mentioned by his teammates. 
"Man, I will be honest. I thought the turning point was, you know, when we, I don't know how to say it, but I thought the turning point was just we had an open shot and we made one free throw and we missed the other and they came down and scored," Embiid said. 
And Embiid, who scored 31 points with 11 rebounds, didn't just wait until after the game to show his frustration. 
Simmons explained that he thought Danilo Gallinari was right behind him and that John Collins was coming out of the lane, which would leave open a chance for Thybulle to dunk it, according to ESPN. 
Now the biggest question in Philadelphia is whether Simmons will be a 76er by the time the next season rolls around. For Simmons, the offseason will begin for him by trying to get over this postseason. 
"The first thing I'm going to do is clear my mind and get my mental right," Simmons said in ESPN's report. "You got to be mentally tough. You can't take games for granted. Especially in the playoffs. Every game matters. Every possession matters."
NBA Draft prospects 2021: Ranking the top 60 players overall on the SN big board
We shall call this The Class That Couldn't Shoot Straight.
As the game of basketball continues to move inexorably in the direction of the elite long-distance shooter, the next group of prospects wishing to be evaluated and drafted and paid at the NBA level arrives with little accomplishment in the area of 3-point shooting, the skill that made Stephen Curry, in 2020-21 a first-team All-NBA pick for the fourth time.
There is a truckload of highly regarded prospects for the 2021 NBA Draft who have elite athleticism or passing skill or positional size but haven't shown substantial proficiency as 3-point shooters. Sometimes, middling numbers at the pre-NBA level are corrected through the repetition that comes with basketball being a fulltime job and with a decrease in the pressure attached to each attempt in games that contain about 30 percent more possessions per game. Sometimes, it's just that guys can't shoot.
MORE: Explaining the 2021 NBA Draft lottery
That'll be the trick for teams navigating the two rounds and 60 picks of the July 29 draft, to discern which players have a gift for this skill that supersedes all other aspects of their game, which can be trained to elevate themselves into dangerous if not elite shooters and which will be identified on opponents' scouting reports as a "non-shooter."
That'll be harder with less in-person evaluation than ever before, but teams at least have their individual workouts and the scouting combine over the next six weeks to play catch-up.
Sporting News, though, is tasked with providing you the Big Board of top 60 prospects now. So here it is, subject to revision in advance of the draft:
NBA Draft prospects 2021: Big board of top 60 players
1. Cade Cunningham, 6-8, PG, Oklahoma State
There was so much to love about what Cunningham put on display as a Cowboys freshman, and it starts with the skill that so many others in this draft have not yet mastered. Cunningham shot 40 percent from three on 62 makes for the Big 12 Tournament runners-up. He should have little trouble translating that ability to the NBA level. He is a winner who helped OK State advance from 18-14 to 21-9, from out of the NCAA Tournament to a No. 4 seed. He also was a gold medal winner with the U.S. at the 2019 FIBA U-19 World Cup.
He can play all three perimeter positions, though he always has been listed and almost exclusively deployed as a point guard. In that position, Cunningham is an effective passer but not elite; he does not have Penny Hardaway or Magic Johnson-level vision. And he struggles sometimes with his ballhandling; his turnover average of 4.0 per game is disconcerting only because so many of those involved him simply losing his grip on the ball. He must improve in that discipline to prove himself worthy of the first overall selection.
2. Evan Mobley, 6-11 C, Southern California
It's possible Mobley could rise to the very top of this draft because he so beautifully fits the ideal of the modern NBA big man. He is exceptionally mobile and should become an elite pick-and-roll defender. He protects the rim to the tune of 2.9 blocks per game in his only college season. He finishes strong at the goal and shot 58 percent on 2-pointers. He attempted only 40 3-pointers but made 30 percent, suggesting there is a foundation for him as a jumpshooter. Mobley will have to grow stronger to survive along an NBA baseline, but he's got a fine frame for carrying more muscle.
MORE: Inside Jalen Suggs' football career
3. Jalen Green, 6-6 SG, G League Ignite
Entering the G League bubble for an accelerated 15-game schedule turned out to be a much better proving ground for Green than the proposed hodgepodge of G League and international exhibitions that had been proposed at the Ignite program's introduction. Green got to play legit competition for 32 minutes per game and averaged 17.9 points on 46.1 percent shooting. He hit 36.5 percent on threes from the NBA distance, making two per game. Green has A-level NBA dynamism and could become an unstoppable scorer. The team that wins the lottery also will be tempted by Green's promise. Yes, he played in games that didn't matter much, but last year's No. 1 overall pick (Anthony Edwards) was on a bad college team and thus in much the same situation, and the No. 2 pick (James Wiseman) barely played any post-high school ball.
4. Jalen Suggs, 6-5 PG, Gonzaga
You want to know why Suggs is a fabulous prospect? Forget about the buzzer-beating shot that put the Zags into the NCAA championship game and put in the tape of the final 20 minutes of their West Coast Conference title game against BYU. Suggs put on an astonishing display of shot creation, shot-making and defensive insistence that allowed the Zags to recover from a double-digit halftime deficit and become the fourth team since 1980 to enter the NCAA Tournament undefeated. Suggs averaged 4.5 assists functioning as the primary ballhandler in Gonzaga's double point guard lineup. Has has considerable room to improve as a deep shooter.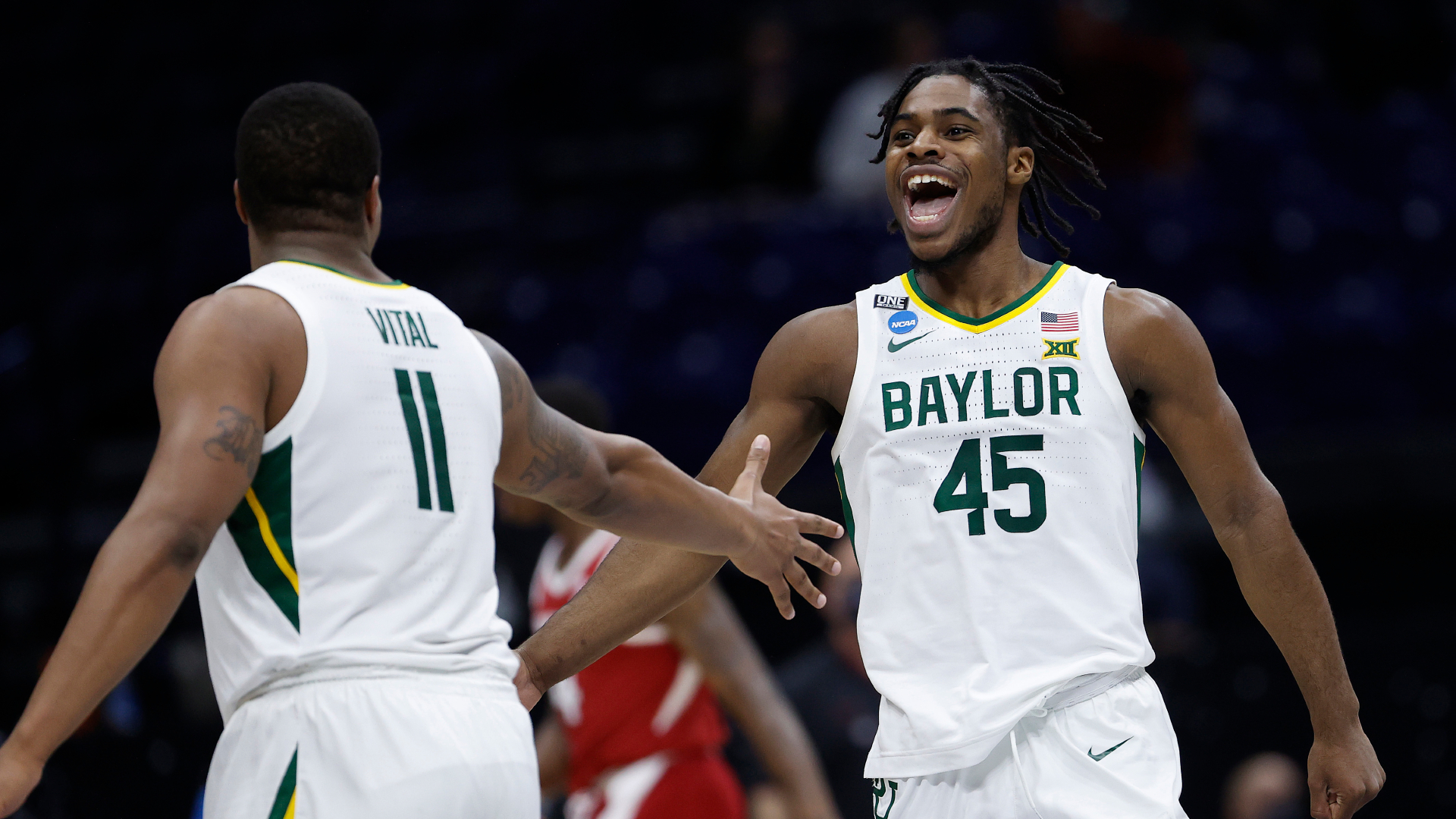 5. Davion Mitchell, 6-2 PG, Baylor
Mitchell's respect level as a prospect progressed nicely as the Bears progressed toward the NCAA championship, but it soared when he flat wrecked every guard Gonzaga put in front of him in the title game. That included Suggs, who managed to score 22 points on 8-of-15 shooting while Mitchell denied him the opportunity to have any influence on actually winning the game. Mitchell's on-ball defense always had been respected and admired. He was second-team All-American largely for that reason. But to do it against elite opposition with so much on the line, while also scoring 15 points and passing for 5 assists, made it clear he was a big-time prospect. Mitchell improved from a 28.8 percent deep shooter as a freshman at Auburn to 32.4 percent in his first season after transferring to Baylor but then made a massive jump last season, to 44.7 percent. He can be a long-term starting point at the NBA level.
6. Jonathan Kuminga, 6-8 SF, G League Ignite
Kuminga's dynamism is at an A-plus level, perhaps not quite Andrew Wiggins-level but not far from it. But Wiggins has been viewed as a disappointment to date, even as he has averaged 19.5 points over seven seasons, because his game has had so little variety. Kuminga is unlikely to be the first overall pick, so he won't have to carry that burden. But can he grow into a complete offensive player? Kuminga can get by defenders, but he spent a lot of G League time trying to prove he's a deep shooter, with more than a third of his field-goal attempts coming from deep even though he hit only 24.6 percent. NBA opponents might just back off and dare him to show he can make the leap to competence.
7. Sharife Cooper, 6-1 PG, Auburn
You almost certainly will not find Cooper rated this highly on any other draft preview. So maybe I'm nuts. (I also had Saddiq Bey rated 14 spots higher than he eventually was chosen by the Pistons, and he wound up ranked No. 5 among rookies in scoring.) But Cooper is a dazzling creative force, the sort of playmaker that rarely develops. He has the ability to play at multiple speeds, which is so difficult for opponents to defend. Cooper averaged 8.1 assists in 12 college games after being declared NCAA-eligible and before an injury ended his season. He also was good for more than 20 points per game; every Auburn possession with Cooper in charge was an opportunity to be dazzled. If only he were a legitimate shooter (he was just 13-of-57 from deep). However: If he measures out to 5-10 at the combine, which wouldn't surprise me, I'd drop him a dozen spots.
8. Keon Johnson, 6-5 SG, Tennessee
There are a lot of similarities between Kuminga and Johnson: coveted because of exceptional dynamism, questioned because of meager deep shooting numbers. The difference is that Kuminga is more explosive, whereas Johnson has elite-level ball skill that just hasn't yet translated to long-distance shooting. Watch his form on mid-range shots, or even on some of his attack-the-rim finishes. His elbow is locked tight, the ball is held high, his eye never leaves the target. With these qualities, Johnson likely can grow into a better deep shooter than the fellow who was 13-of-48 at Tennessee. He may not be a great rookie, but by year three he could be an exceptional contributor.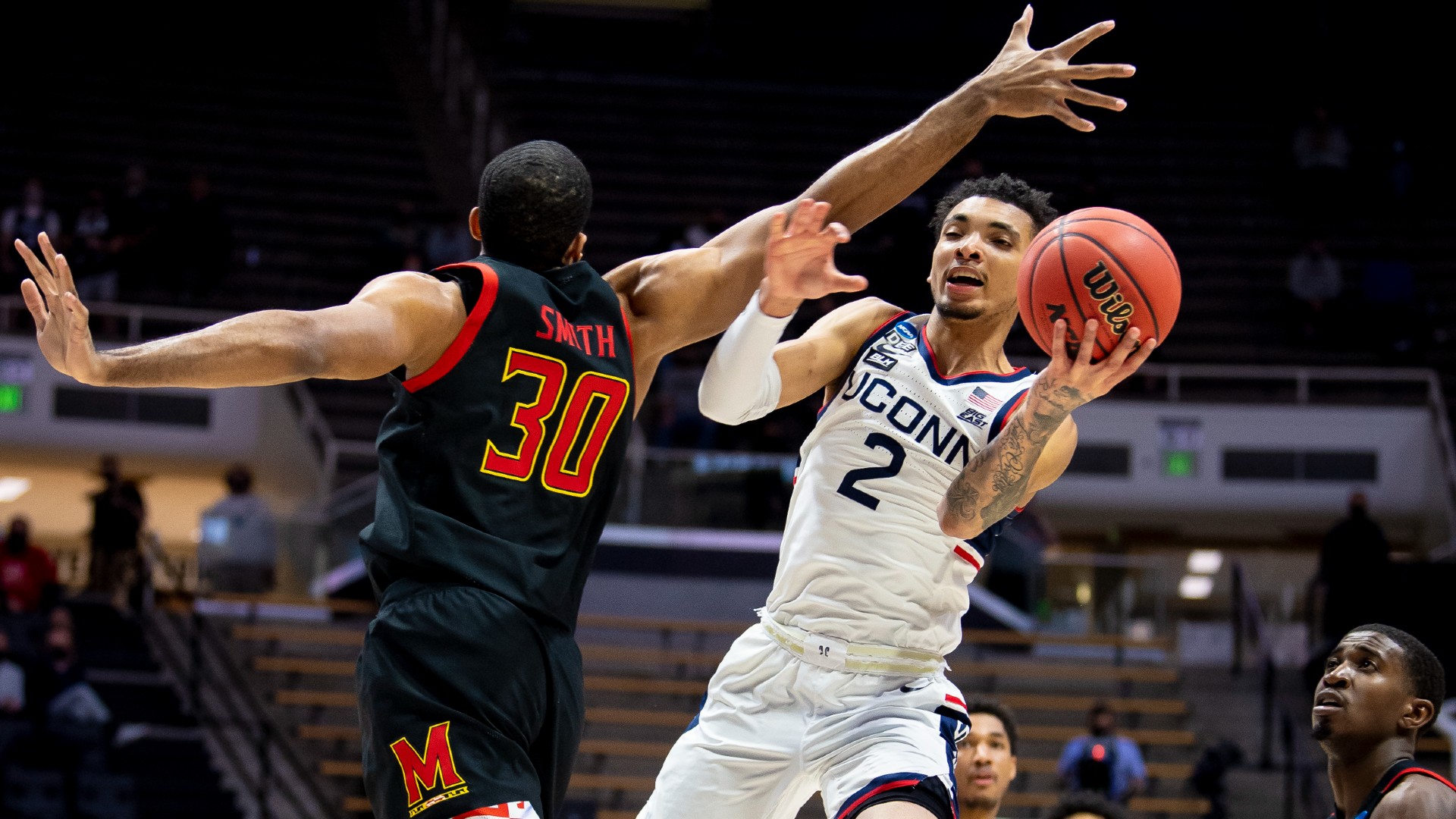 9. James Bouknight, 6-2 G, Connecticut
Still another player whose value would soar if he were a more consistent shooter, Bouknight hit just 29.3 percent of his deep shots as a sophomore, down from 34.7 his first season. He's such an electric player, though, capable of getting to wherever he wants on the floor – and above it. He converted well more than 50 percent of his twos. If he's going to operate as a smaller shooting guard, he'll have to improve his touch. If he's going to be a point guard, he'll need to improve his handle. But some guys are just players.
10. Alperun Sengun, 6-9 PF, Besiktas (Turkey)
You try moving him. If the best bigs in Turkey's Super League, one of the top pro leagues on the planet, cannot stop him from going where he wants to go, it's easy to imagine him maturing into someone who is even more of a baseline terror in his 20s. At 18, he averaged 18 points and 8.9 rebounds. In a draft with many flawed players, he at least is a productive, physical, tenacious flawed player.
11. Scottie Barnes, 6-9 PG, Florida State
Seminoles coach Leonard Hamilton has done a wonderful job with the many pro prospects he has recruited to Tallahassee over the past decade, but one wonders what might have been possible for Barnes if Hamilton's approach – spreading the minutes among 9-10 players, with no one averaging 30-plus – had been set aside. Barnes only played 24 minutes, averaged only 8 shots per game. The Seminoles might have been his team but never really were. He's a powerful talent, though, with absurd size for a playmaking guard. He is another player who did not show himself to be a proficient deep shooter.
12. Kai Jones, 6-11 PF, Texas
Texas had so many dynamic big men it was not easy for Jones to make the impact he might have elsewhere. He started only four games and played 23 minutes on average, but there just aren't many big men who move like him and fly as high above the rim. The trick now will be translating those gifts into basketball success. He improved steadily as last season advanced, producing four consecutive double-figure scoring games at the end, and seven blocks in that stretch.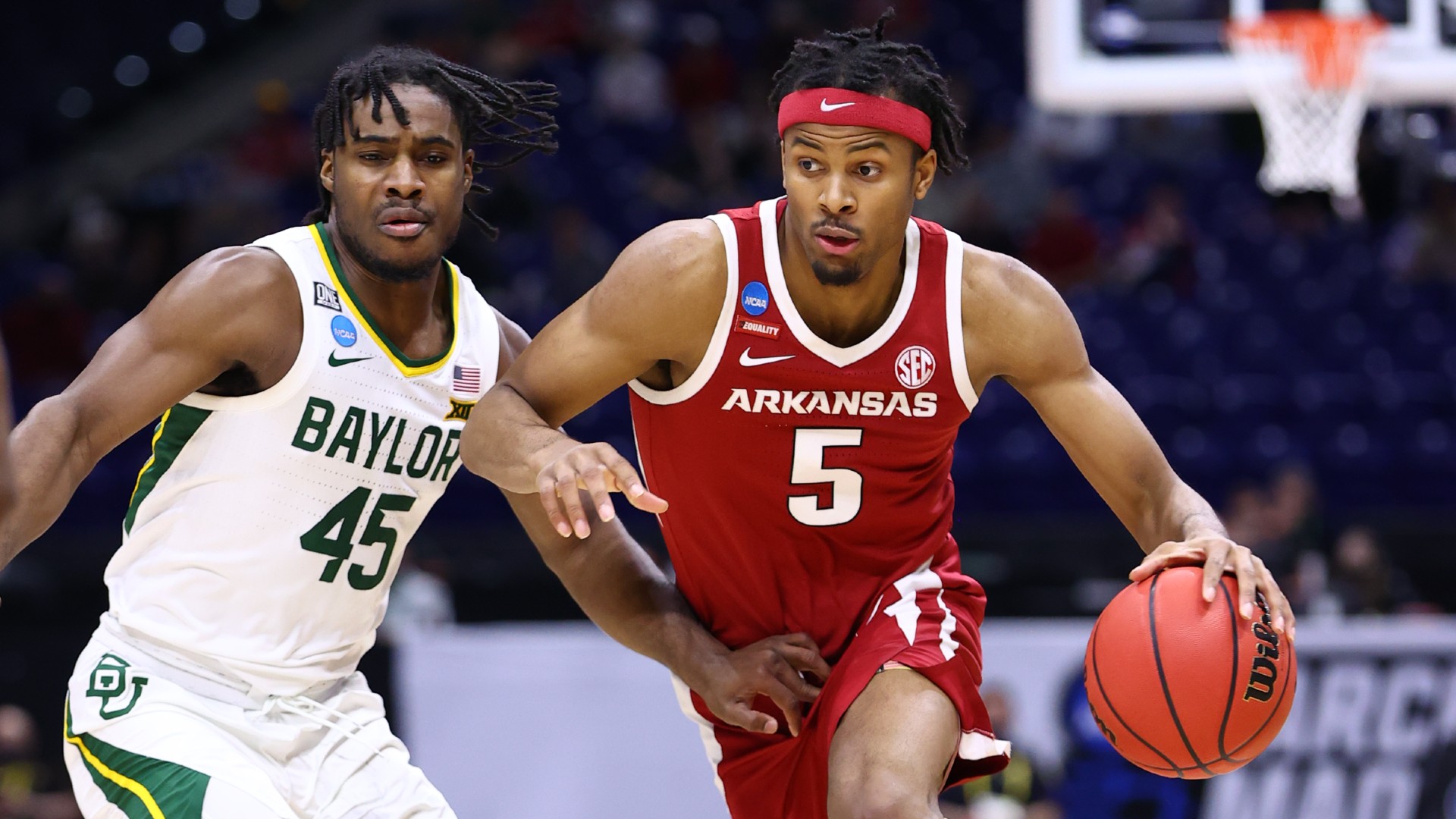 13. Moses Moody, 6-6 SG, Arkansas
One of the surprises of the 2020 recruiting class, Moody was ranked only the 46th-best prospect but quickly asserted himself as one of the best freshmen in college basketball. Arkansas' light early schedule helped Moody to gain confidence – not only that he could excel, but also that he could feel comfortable as the Razorbacks' No. 1 option. He took nearly two more shots per game than such veterans as Justin Smith and J.D. Notae, and that included 162 3-point attempts that were converted at a 35.8 percent rate.
14. Corey Kispert, 6-7 SG, Gonzaga
If the later rounds of his NCAA Tournament hadn't gone so poorly, it's possible he'd be ranked even higher in a class that struggles in his specialty: shooting the basketball. But he shouldn't be dismissed based on a single week in a season that was beyond brilliant. Danny Green, Kyle Korver, Brynn Forbes and Buddy Hield have been important NBA players because they do this one valuable thing so incredibly well. Kispert converted 91 threes at a 44 percent rate for the national runner-up Zags. His shot is compact and his release is quick. He'll be a long-time NBA player.
15. Josh Giddey, 6-8 PG, Adelaide 36ers (NBL)
Giddey chose to play in Australia's NBL rather than accept one of his many Division I offers, and he was so successful in his first pro season he was named the league's rookie of the year. Giddey averaged 10.9 points and 7.6 assists. What he did not do well – and this will shock you – is shoot the ball from long distance. He was only 29-of-99 in 29 games for Adelaide. He has excellent form that should produce a proficient deep shooter in time. He excels at finding gaps in opposing defenses and exploiting those. His first instinct is to get the ball to the lane, and though he does not explode past defenders, he is great at getting them off-balance and in difficult positions to recover.
16. Chris Duarte, 6-6 SG, Oregon
His 24th birthday passed a week ago, which will lead some to devalue his potential to improve, no matter how many times we see NBA players make enormous leaps in their mid to late 20s. Duarte made an enormous leap himself as a college senior, from 12.9 points to 17.1 and All-America candidacy. He shot 42.4 percent from deep and 63.1 percent on 2s, more significant advances. Unlike many first-rounders who'll be chosen in this group, Duarte is someone who won't need to spend the next year or two in the G League to become worthwhile.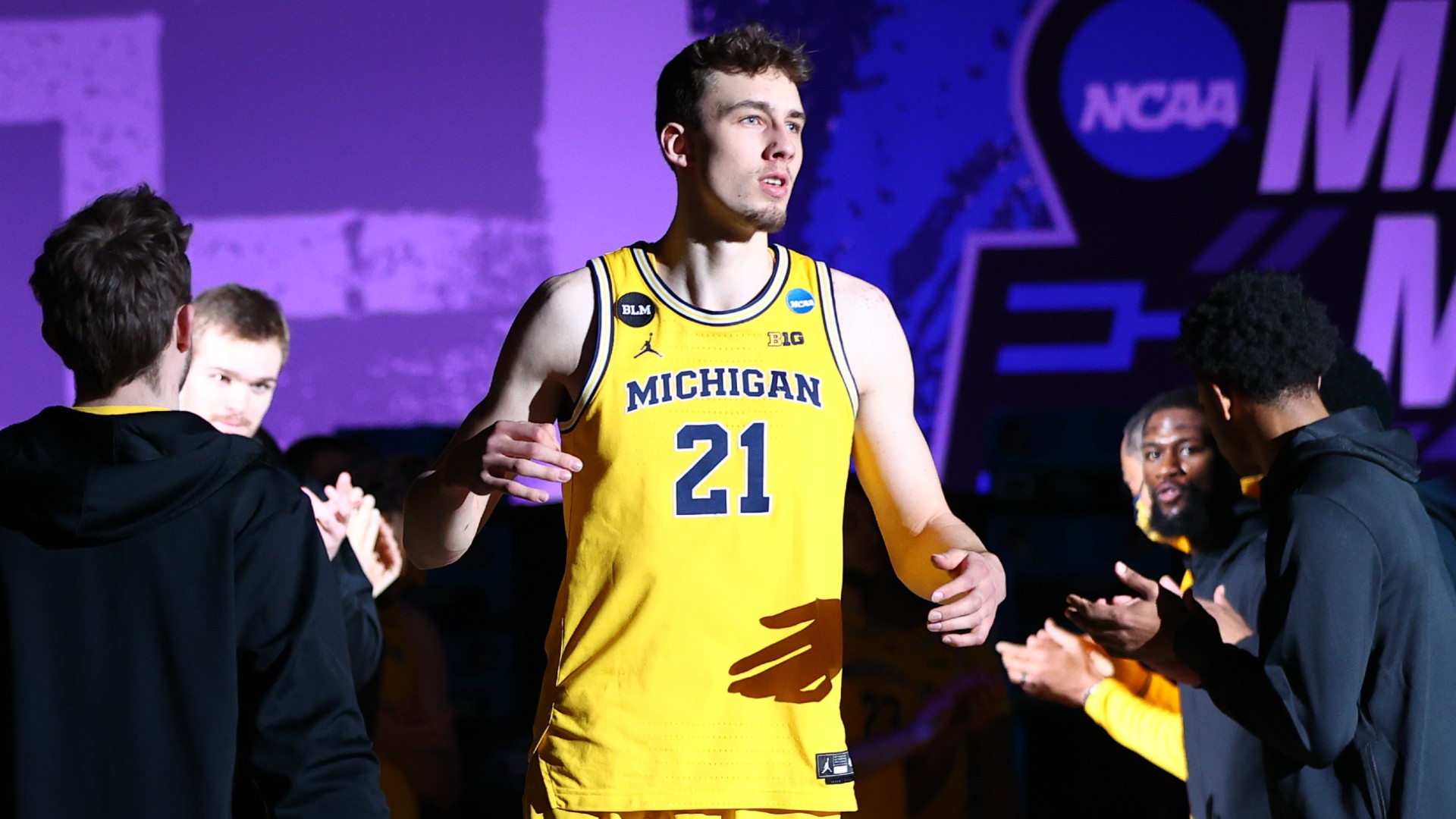 17. Franz Wagner, 6-9 SG, Michigan
Before he declared he was gone from college hoops for good, I suggested he could be a top-10 pick if he returned to college and made significant progress on his jumper. With so many others carrying the same affliction, he might be one, anyway. Wagner was an excellent defender for the Wolverines, has a great feel for rebounding and finishes well at the rim; there's a reason he shot 61 percent on 2-pointers.
Wagner had an opportunity to show he could handle stardom when teammate Isaiah Livers was injured prior to March Madness. With Livers and All-American big man Hunter Dickinson to handle the heavy business, Wagner was ideally suited to picking up whatever work they left undone. He was less successful as a focal point. But as ESPN analyst Fran Fraschilla likes to say, the NBA is a league of a few dozen stars and several hundred role players. Wagner will fit comfortably into the latter category.
18. Roko Prkacin, 6-9 PF, Cibona (Croatia)
His approach, which amounts to shoving the ball down the opposition's throat as often as possible, leaps off his tape. He handles the ball with authority, well enough to advance it after grabbing a rebound or to attack on a straight-line drive. He moves well in pick-and-roll offense, setting solid screens, cutting with authority and finishing physically and authoritatively. He's another player who has not proven himself as an effective deep shooter, but that's not to say he's a non-shooter.
19. Jared Butler, 6-3 SG, Baylor
Butler has been enough of a playmaker that perhaps he could function as a point guard, but he has seemed best suited to playing on the wing. Good thing for him the NBA no longer dismisses smallish off-ball guards – so long as they can shoot. Which Butler certainly can. He made 254 3-pointers in three seasons for Baylor at a 38.4 percent conversion rate. He also has demonstrated himself to be a capable defender.
20. Jaden Springer, 6-4 SG, Tennessee
He does not have the dynamism of higher rated off-ball perimeter players, but he is a powerful guard who finishes through contact and shoots the ball beautifully, from long range (43.5 percent as a freshman) or in all manner of concocted attempts. It could be said he is ahead of Buddy Hield at the same stage; it also could be said that Hield stuck around college basketball until he mastered it. Will Springer be able to get enough court time to take the steps he needs to become a significant pro, or will he need to be farmed out to the G League to continue working?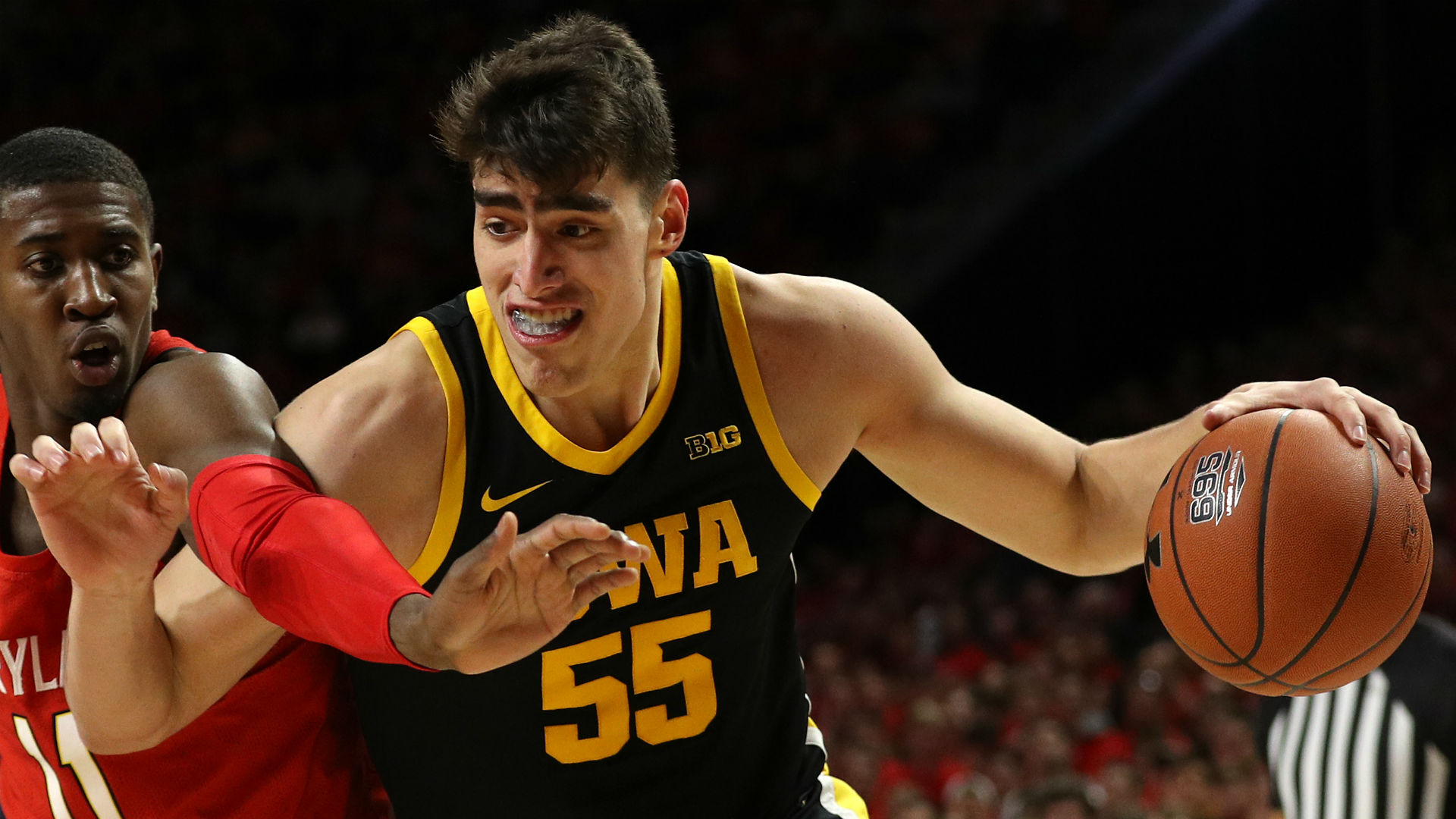 21. Usman Garuba, 6-8 PF, Real Madrid (Spain)
22. Isaiah Jackson, 6-10 PF, Kentucky
23. Tre Mann, 6-5 PG, Florida
24. Ayo Dosunmu, 6-5 SG, Illinois
25. Rokas Jokubaitis, 6-4 SG, Zalgiris (Lithuania)
26. Nah'Shon Hyland, 6-3 SG, VCU
27. Cameron Thomas, 6-4 SG, LSU
28. Greg Brown, 6-9 PF, Texas
29. Joel Ayayi, 6-5 SG, Gonzaga
30. Aaron Henry, 6-6 SF, Michigan State
31. Ziare Williams, 6-8 SF, Stanford
32. Jeremiah Robinson-Earl, 6-9 PF, Villanova
33. Charles Bassey, 6-11 C, Western Kentucky
34. Kessler Edwards, 6-8 SF, Pepperdine
35. Jalen Johnson, 6-9 PF, Duke
36. Ariel Hukporti, 7-0 C, BC Nevezis (Lithuania)
37. Brandon Boston, 6-7 SF, Kentucky
38. Matthew Mayer, 6-9 PF, Baylor
39. Miles McBride, 6-2 SG, West Virginia
40. Day'Ron Sharpe, 6-11 C, North Carolina
41. Filip Petrusev, 6-11 C, KK Mega Soccerbet (Serbia)
42. David Duke, 6-5 PG, Providence
43. Johnny Juzang, 6-6 SG, UCLA
44. Isaiah Todd, 6-10 PF, G League Ignite
45. Josh Christopher, 6-5 SG, Arizona State
46. Juhann Begarin, 6-5 SG, Paris Basket (France)
47. Max Abmas, 6-1 PG, Oral Roberts
48. RaiQuan Gray, 6-8 PF, Florida State
49. Isaiah Livers, 6-7 F, Michigan
50. Herbert Jones, 6-8 SF, Alabama
51. Trendon Watford, 6-9 PF, LSU
52. Matthew Hurt, 6-9 PF, Duke
53. David Johnson, 6-5 PG, Louisville
54. Trey Murphy, 6-9 SF, Virginia
55. Luka Garza, 6-11 C, Iowa
56. Sandro Mamukaleshvili, 6-11 C, Seton Hall
57. Derrick Alston Jr., 6-9 SF, Boise State
58. Justin Champagnie, 6-6 SF, Pitt
59. Kofi Cockburn, 7-0 C, Illinois
60. Daishen Nix, 6-5 PG, G League Ignite
Who is Wander Franco? Four things to know about MLB's top prospect before Rays debut
The moment baseball fans have been waiting for is finally here. 
The Rays announced Sunday that MLB's consensus top prospect, Wander Franco, will join the major league club Tuesday when it opens a series against the Red Sox.
We have some Wanderful news

— Tampa Bay Rays (@RaysBaseball) June 21, 2021
"It's a pretty special moment for somebody in this room…"

The moment Wander & his teammates were told he was going to The Show by our manager Brady Williams.

Congrats, Wander! pic.twitter.com/mN1fQ74Obw

— Durham Bulls (@DurhamBulls) June 21, 2021
In a season where a number of the game's top prospects have flourished, Franco will be the latest big name to reach the big leagues. The last year he wasn't ranked at the top was in 2018, when a young Blue Jays prospect named Vladimir Guerrero Jr. was No. 1 and a Padres shortstop named Fernando Tatis Jr. was No. 2, according to MLB Pipeline's rankings. The year prior, Shohei Ohtani was No. 1 and Ronald Acuna Jr. was No. 6.
MORE: Top draft prospects in 2021 College World Series 
As Franco prepares to put on a Rays uniform for the first time, here's all you need to know about the game's latest uber-prospect. 
Franco is a five-tool talent
This expression gets thrown around a lot, but by all accounts, it is the case with Franco. 
On baseball's 20-to-80 scouting scale, MLB Pipeline lists all five of Franco's tools as grading out at 50 or above. His power received a 60 grade, his arm and speed both registered at 55, his fielding tool stood at 50 and his hit tool checked in at 80 — a rare feat. 
And Franco has certainly earned those grades. He has been on a triples tear of late at Triple-A with four in his past five games, to go with a stolen base. In 2019, the last minor league season before the coronavirus shut down play in 2020, Franco tallied 18 stolen bases in 114 games split between Single-A and Single-A advanced. 
The power? The switch-hitting Franco uses his lightning-quick hands to generate plenty of it from both sides of the plate. As a 17-year-old in rookie ball, he launched 11 homers in 61 games and posted a .587 slugging percentage. He followed that up with nine homers as an 18-year-old in 2019 and had seven in 38 games at Triple-A as a 20-year-old this year. 
These aren't cheap home runs, either. 
In an era where batters are striking out at record rates, Franco is a consistent contact hitter. His 11.6 percent strikeout rate is the highest of his career and it is the first time his rate has reached double digits or exceeded his walk rate. He has been praised not only for his ability to make contact on pitches in the strike zone, but also to identify pitches outside the zone. In 213 minor league games, he has 95 walks to just 74 strikeouts. 
Put all that together, and his career slash line is .333/.400/.538. 
The biggest question mark with Franco has always been his glove. He is a natural shortstop, but the Rays have tried him at second and third base. They promoted Taylor Walls earlier in the season, and he's known for having one of the best gloves among shortstop prospects. 
But scouts grade Franco's arm as above-average and have said that he can handle short. Should he need to move off the position, however, he could put his speed to use as a well above-average player at the hot corner or the keystone. 
He's still young
When Franco makes his MLB debut this week, he will become the youngest player in the game. 
His rise to the big leagues has been incredibly fast: he has never spent more than 62 games at a single level of the minors and he skipped Double-A altogether. 
And it's not as if he came out of nowhere. Before Ohtani announced that he would be joining a major league team for the 2018 season, Franco was listed by MLB Pipeline as the best international prospect likely to sign with a big-league club in 2017. He signed with the Rays on July 2, 2017, for a $3.825 million bonus, according to MLB Pipeline, as a 16-year-old. 
Many of the game's top international prospects struggle when they initially reach the minors, but But Franco proved early that he could handle pitching in the U.S. and quickly put himself in the discussion among the game's best prospects. 
He comes from a baseball family
Like Bo Bichette, Cavan Biggio and Cody Bellinger, Franco has baseball bloodlines. And like Guerrero, Tatis and Acuna, he shares a name with his relations. 
Franco's father, Wander Franco, was a minor league player in the 1990s, and older brothers Wander Javier Franco and Wander Alexander Franco have played in the past decade. Javier Franco started with the Royals organization and ended with the Giants in 2018. Alexander Franco started with the Astros and ended with the Giants in 2019, according to ESPN. Wander Samuel Franco, the Rays prospect receiving the promotion Tuesday, will be the first in his immediate family to reach the big leagues. 
But the Francos are not the only ones in the family to play professionally in the U.S. Uncles Willy and Erick Aybar spent time in the majors, with Willy playing three of his five seasons with the Rays and Erick spending 10 of his 12 years with the Angels. 
He has been compared to Vlad Jr.
Inevitably, when two young prospects soar through the minors and reach consensus No. 1 status, comparisons are going to be made. 
It's easy to see why with Guerrero and Franco. Both were highly touted international signees who quickly showed off some of the best hit tools scouts had seen in the minors. They routinely picked up 80 grades as players who could contend for batting titles. It also didn't hurt that both players were with AL East organizations and both played on the left side of the infield. 
The distinction has tended to be overall package vs. better hitter. Franco can do everything well, if not great, while Guerrero was always regarded as a below-average runner and defender who also just might happen to be the next Miguel Cabrera in the batter's box. 
MLB Pipeline asked executives around the league in 2020 to decide which player would be best. Franco received the most votes as the better overall player and Guerrero picked up the win as the better hitter. 
It is also important to keep in mind with a prospect like Franco that he might not immediately take off. Guerrero was a solid hitter his first two seasons in the big leagues, yet many fans questioned whether he was overrated. Now, he's one of the front-runners for AL MVP and he's still only 22. 
Now MLB fans who haven't been keeping an eye on the minors can make a determination for themselves. The Rays and Jays will face off July 2-4 in Buffalo and July 9-11 in St. Petersburg.