Ranking the Eagles' best coaching candidates to replace fired Doug Pederson
Doug Pederson led the Eagles to their first Super Bowl victory only three years ago. That didn't stop Philadelphia from firing its head coach, a week after "Black Monday," after a disappointing, tumultuous season in which the team fell from NFC East champions to out of the playoffs at 4-11-1.
While Pederson ends his five-year tenure with the Eagles with a 46-39-1 record and three playoff trips, owner Jeffery Lurie and team officials dive late into the search for a new coach. Pederson's mismanaging of Carson Wentz, Jalen Hurts and the quarterback situation eventually cost him.
Now the Eagles will look for the best replacement hire with the Jets, Jaguars, Falcons, Texans, Chargers and Lions also going after the top candidates. Here's a ranking of the ideal targets for Philadelphia to interview:
MORE: Ranking the NFL's head-coaching vacancies for 2021
1. Brian Daboll, Bills offensive coordinator
Daboll, 45, is on everyone's hot list after his bang-up job with Josh Allen. He's got big-time experience in the past with both Bill Belichick and Nick Saban. He's ready to make the jump as an organized leader and strong schemer. The Eagles need to fix quarterback, whether they are rolling with the skill set of Hurts or Wentz. Daboll could have a great influence on either/both as athletic passers.
2. Duce Staley, Eagles assistant head coach/running backs coach (age: 45)
The Eagles do have a strong in-house candidate to be elevated in the wake of Pederson's departure. The former Eagles' running back is well respected and liked by all the players. He's a good communicator and teacher. Staley can create some coaching continuity with a needed big boost in motivation.
3. Lincoln Riley, head coach, Oklahoma
The Cowboys and Riley, 37, didn't really become a consideration but don't sleep on their NFC East rivals. Would the potential to be reunited with Hurts, one of his star Sooners passing pupils, be enough to lure him from the college ranks, knowing his offensive mind would translate really well into the NFL? If the Eagles want to push hard for the Kliff Kingsbury route, this is the best possible solution for a long-term keeper.
4. Eric Bieniemy, Chiefs offensive coordinator
The Eagles shouldn't want to totally abandon the Andy Reid tree, which still has been pretty good to them without Reid. Bieniemy, 51, who replaced Pederson and Bears coach Matt Nagy as the man to work closest with Reid, has done exceptional work with Patrick Mahomes. He's long overdue for a job, but there's also a sense he might not leave in this wave, either.
MORE: Andy Reid's NFL coaching tree has more successes than failures
5. Nick Sirianni, Colts offensive coordinator
The Eagles haven't had the same kind of quarterback play ever since Frank Reich left Pederson's staff to become the head coach of the Colts. Sirianni, 39, joined Reich after strong stints coaching all aspects of offense for the Chiefs (before Reid) and Chargers. Reich has brought along Sirianni well and they are in lockstep with offensive acumen.
6. Brandon Staley, Rams defensive coordinator
Yes, Sean McVay can also produce young hot-shot proteges who aren't offensive-minded. The Eagles can flip to the other side of the ball for their overall leader and it may be more critical with Jim Schwartz choosing to leave as defensive coordinator before Pederson was fired. This Staley, like Daboll, is making the rounds on the interview circuit with the other teams.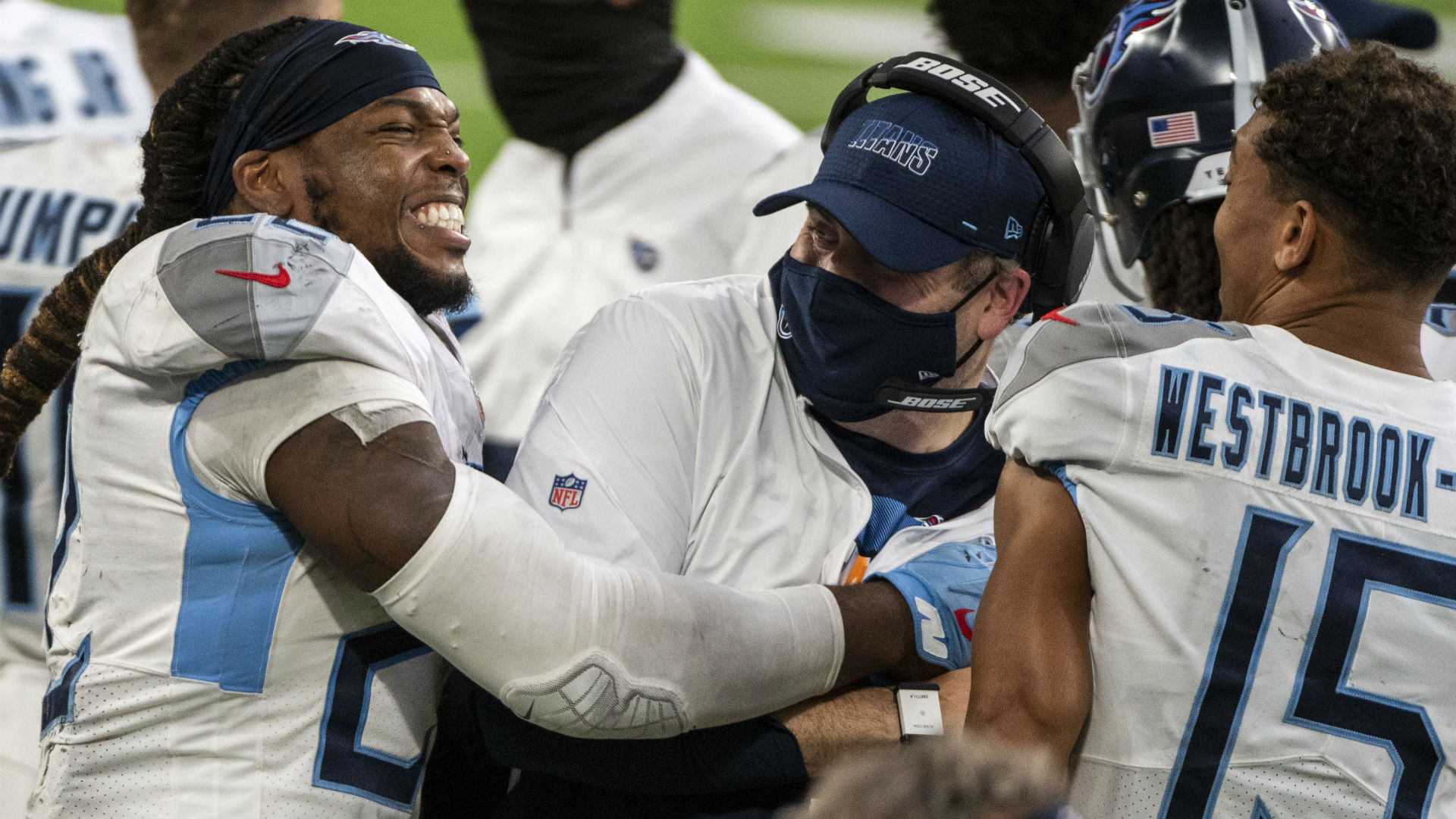 7. Arthur Smith, Titans offensive coordinator
Smith, 38, has spent a long time with the Titans' staff and has proved to be a terrific asset for Derrick Henry, Ryan Tannehill and the rest of the offense since replacing Packers head coach Matt LaFleur as Tennessee's savvy play-caller last season. Here's yet another appealing candidate for Hurts and/or Wentz.
8. Mike Kafka, Chiefs quarterbacks coach
His name has appeared as a sudden wild card because of the fact he's next in line behind Bienemy on Reid's mighty offensive tree, working directly and bonding so well with Mahomes. The 33-year-old former Eagles backup QB has been groomed well by Reid. The Northwestern grad is well versed in scheming and can be an empowering players' coach in the LaFleur mold.
Warriors' Draymond Green ejected for yelling at . . . a teammate?
Warriors forward Draymond Green was on the receiving end of a horrible technical foul call Thursday night. To make matters worse, it was his second tech of the game, which meant he was ejected. 
Why was the call so bad? Because Green was yelling at a teammate, rookie James Wiseman, rather than an official or an opponent when he got T'd up.
Green was incredulous as he got the news during Golden State's game against the Knicks.
Oddly, neither of the other two officials chose to confer with colleague John Butler and make sure the second-quarter technical was legitimate. They, too, had to have heard what Green was yelling inside the empty Chase Center.
MORE: Wiseman impresses Kerr with 'Giannis play'
Draymond gets ejected for yelling at James….his own teammate, cmon man let's do better

— Marquese Chriss (@quese) January 22, 2021
Warriors coach Steve Kerr told reporters after the game that one of those other officials, Ben Taylor, told him at halftime that Butler thought Green was yelling at him and not Wiseman.
Knicks coach Tom Thibodeau was just happy to see Green gone.
"Draymond, we caught a break when he got thrown out," he said postgame, per The Associated Press. New York won the game 119-104. 
The NBA can decide to rescind Green's second technical once it gathers all the information about it. Based on the Warriors' reactions and Taylor's reported admission, expect that T to go away quickly on Friday. Too little, too late, but at least some justice will be done after Green was done wrong by the officials.
NBA trade rumors: Cavaliers to send Kevin Porter Jr. to Rockets following outburst
The Cavaliers have found a taker for Kevin Porter Jr.
Cleveland is trading the second-year wing player to the Rockets, ESPN's Adrian Wojnarowski, Shams Charania of The Athletic and Jonathan Feigen of the Houston Chronicle reported late Thursday. It will receive a protected second-round draft pick in return. The Associated Press reported the deal was pending NBA approval.
MORE: Cavs' Sexton beats Nets' Big 3 in double OT
The Cavs decided to move Porter after he threw a tantrum over the team giving his locker to newly acquired veteran Taurean Prince and moving him to another part of the locker room. The Athletic reported the Jan. 15 outburst included Porter throwing food and being "combative" during an argument with general manager Koby Altman.
Cleveland coach J.B. Bickerstaff on Monday spoke of Porter as a soon-to-be-former member of the organization.
"We all want to see Kevin be successful," Bickerstaff said, per The Athletic. "I still feel that way. So whatever it is that happens in the future for him, I hope nothing but the best for him. And it's part of our responsibility as coaches to give everyone our all and try to make the best of every situation. I can say that we did that."
Porter did not play for Cleveland this season because of unspecified personal issues. He was charged with weapon and drug offenses last November in Ohio following a car crash. Prosecutors later dropped the charges, ESPN reported. 
He played in 50 games (three starts) for the Cavs last season as a rookie, averaging 10.0 points and 3.2 rebounds. 
Houston will waive injured guard Chris Clemons to make room for Porter on the roster, Feigen reported.
Blue Jays preparing to play home games in Florida if necessary, report says
The Blue Jays are making contingency plans in the event the Canadian government prevents them from playing home games in Toronto at the start of the 2021 MLB season because of COVID-19 concerns.
The Tampa Bay Times reported Wednesday that the club is looking at its spring training facility in Dunedin, Fla., as a possible alternate site and that the Jays and Dunedin officials have held preliminary discussions about holding regular-season games at TD Ballpark.
Canadian Prime Minister Justin Trudeau announced Jan. 12 that the Canada-U.S. border would remain closed to nonessential travel through at least Feb. 21, and on Jan. 16 Ontario extended emergency measures within the province through Feb. 19 as the number of coronavirus cases continues to increase.
MORE: New stadium to replace Rogers Centre in Toronto, report says
"We would welcome the opportunity if they were to open their season here," Vince Gizzi, Dunedin's parks and recreation director, told the Times. "It would just be wonderful for our city, if they were restricted from going in and out of Canada, that they could play here."
The Jays were forced to play their entire 60-game schedule last year in the U.S. after Canada prohibited them from playing at Rogers Centre amid the COVID-19 pandemic. The team played its home games at Sahlen Field in Buffalo, N.Y., the home of its Triple-A minor league affiliate, the Buffalo Bisons, beginning in mid-August. The Bisons' 2020 season had already been canceled, making the stadium available to the Jays full time. 
The Bisons are scheduled to resume playing there next spring, although the exact opening date is unclear because MLB is still deciding when to begin the 2021 minor league season.
Dunedin is also home to Toronto's affiliate in the Single-A Florida State League, but the Times speculated that any scheduling conflicts could be resolved by having the minor league team play on one of the fields adjacent to the stadium inside the Jays' complex. The parent club's home opener is scheduled for April 8. 
MORE: Blue Jays' free-agent moves assure AL East respectability
The Times noted that MLB and the MLB Players Association would have to approve moving games outside Toronto. 
The NBA's Raptors are dealing with a similar prohibition. They've moved their home games this season to Amalie Arena in Tampa, Fla., home of the NHL's Lightning. Dunedin is about 30 minutes west of Tampa on Florida's Gulf Coast.
The Maple Leafs are playing their home games at Scotiabank Arena in Toronto but are not scheduled to leave Canada in the regular season. The NHL placed all seven of its Canadian teams in one division for the 2021 season and are having them play just each other, with games taking place entirely within Canada.