'Mighty Ducks,' 'Letterkenny' star Dylan Playfair draws on hockey experience to become standout in front of the camera
Jim Playfair has been around the game of hockey for his entire life. He played 21 NHL games over nine pro hockey seasons before stepping behind the bench to become a coach. After stints in the minors and with the Flames, he is now a part of Dave Tippett's staff with the Oilers. 
But while you may think Playfair is the most recognizable face in his family of five — wife Roxanne and sons Dylan, Jackson and Austyn — think again. 
"On TV timeouts, [referees and linesmen] just skate over, and be like: 'Is that your kid in 'Letterkenny?' And I'm like 'yeah,'" said the dad, who is equally proud of all his boys, in a phone chat with Sporting News. "They'll blurt something out about it or they'll skate by and blurt something out [from the show]. … The players eventually start laughing and then our guys will say a line or a linesman will say a line."
MORE: 2021 opening night schedule for all 31 NHL eams
Even Playfair's own players love the show.
"I met him after one of our practices. I think it was at the beginning of last season and it was kind of funny because you see Dylan on 'Letterkenny' … and I totally didn't even know that Dylan was Playfair's son, so it was kind of funny. He just introduced me to Dylan and we had a good little conversation," Oilers defenseman Ethan Bear told Sporting News, noting that the pair have stayed in touch and Dylan even offered advice when Bear was working out his new contract recently. "Everyone went for a walk around the dressing room and then in the dressing room, he kind of did like — because I just freshly cracked the squad as a rookie — he kind of went into character and did a good, nice little video for me and congratulating me, so it was a pretty cool experience."
If you don't know the show "Letterkenny," well, pitter-patter. Playfair's oldest son Dylan is one of the stars of the critically-acclaimed Canadian comedy that focuses on the fictional town of Letterkenny, its 5,000 people and their problems. And while you may think that the apple fell far from the tree here — with Jim and his brother Larry being notable NHL guys and Dylan working as an actor — it only was slightly nudged away. 
You see, while he's appeared in dramas, sci-fi flicks, comedies and musicals, the younger Playfair has not traveled far from the rink.
He has played real-life characters from Gordie Howe's son, Marty, in "Mr. Hockey: The Gordie Howe Story," to Dean Hunter, an American trying to continue his hockey dreams in Europe in "Odd Man Rush." But it's his role on "Letterkenny" as a star hockey player that everyone around the game knows — and soon, he'll garner attention as everyone's favorite hockey team's coach when Disney+ releases "The Mighty Ducks: Game Changers."
"Our childhood toys were cut off sticks and tape balls and old hockey socks. That's what we played with, and on the VHS, it was 'Mighty Ducks 1, 2 and 3' on repeat followed by 'Rock 'Em, Sock 'Em.' That was my childhood," said the younger Playfair, who noted that his favorite player growing up was P.J. Stock and calls his role alongside Emilio Estevez a dream come true. "To be able to come back and be a part of that series, again, another one of those kinds of times where you're on set going, like, I can't believe this job. This is too cool."
While playing Junior A in British Columbia with Merritt (BCHL) (he also had a year in Junior B with Penticton of the KIJHL under his belt) Playfair began shifting to acting, something he always wanted to do. He got his "Letterkenny" break via — what else — beer league hockey after meeting Jared Keeso, the creator of "Letterkenny," on a film set in Vancouver. The duo played hockey together (along with most of the actors now on the show) and one of the guys suggested Playfair and Andrew Herr (Jonesy) do a skit as hockey players back when it was shorts on YouTube called "Letterkenny Problems."
The rest is history.
MORE: Complete list of NHL teams' UFA, RFA players
"I've met so many versions of Reilly [my character on "Letterkenny"] and Jonesy playing hockey. That's why I'm able to play those guys. Especially when it comes to the hockey vernacular," said Dylan, who offered up that the fast-talking, hockey-lingo-heavy chatter is 97 percent scripted while some of the hockey scenes are just shooing scrimmages with a few intended results. "We've talked to people who don't play or watch hockey, and they're like, 'What are you guys saying? What are those words?' And hockey players know what it is like, 'Oh, yeah, like bardownski, ferda, high hard ones.' All that stuff is what happens in a hockey dressing room.
"When it comes to the actual energy of what's happening on a bench, like for 'Mighty Ducks,' … just knowing the things that every coach yells behind the bench and every coach says in between periods and that energy of how they carry themselves in different times of the game. That's the kind of stuff … that's definitely been really advantageous in my career."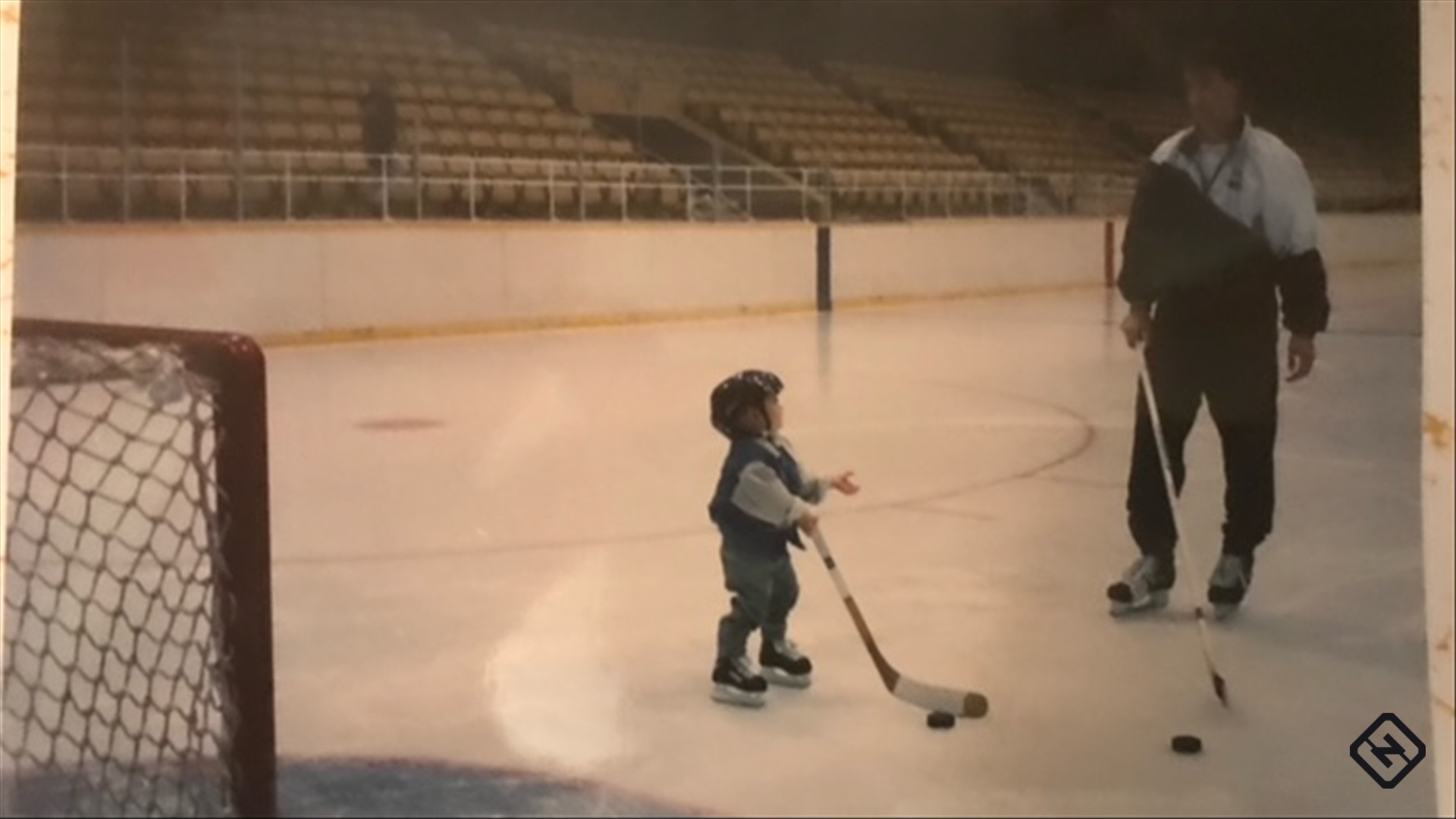 Not only has it been advantageous to his career, but his experience as a rink rat has seeped into his role preparation. He looks at auditions like tryouts: coaches are trying to fill roles and he needs to figure out what can he do to stand out. Or, if not selected, looking at it from the point of view that it wasn't that he wasn't good enough, but rather they didn't need him for that specific role.
"Having a father who is an NHL coach and was moving up through the ranks from the time I was born … it was always drilled into us that it's not what you do when people are watching that counts, it's the work and the time and the discipline that you put in before you get on the ice," Playfair said. "[In acting it] boils down to memorizing your lines, reading the script multiple times, understanding exactly why your character is in that story. 
"Sidney Crosby is the first guy on the ice and the last guy, and he loves the game of hockey and watches tape and practices all the time. And it's not a secret formula as to how these guys become successful. They have a passion, and it's not work for them. It's not like, 'Aw, geez, I have to go to the rink today. I have to go practice, this sucks.' That's what they want to be doing. And for me, that's what acting is."
MORE: Ranking the 10 most inspiring sports-movie soundtracks of all time
Dylan Playfair definitely has a passion for the game of acting and notes that he's more confident in his skills on the stage versus the ice. At the rink, he felt he needed to prove his skill-level because his dad was an ex-NHLer; now he's on less icy ground. He's there because he's good at what he does. And speaking of the elder Playfair, considering some of the roles Dylan has gotten, you'd think he'd lean on his dad, who has been a coach for the majority of Dylan's life, for some tips. While the younger Playfair may sneak in some of his dad's style when behind the bench as Coach T (side note: he may be coaching the Mighty Ducks but, if you've seen the teaser, they're the 2021 comparison of Iceland), that's as far as the coaching tips go.
"Never one time [did he] ever asked me one piece of advice about playing a coach. And I think that's kind of cool," said the proud pop. "I think he's a good pro. …. I'm excited. I'm looking forward to seeing the 'Mighty Ducks' stuff, see how that all played out on the coaching part of it. My wife Roxanne, we'll watch 'Letterkenny' or something else … and we'll both just kind of start laughing going: 'That's crazy, that Dylan's up there doing that.' So, that's part of the fun … to enjoy and watch the fact that he's an entertainer and people are being entertained from it."
The kid from Fort St. James, B.C., who now makes Vancouver home, is a massive fan of Tom Hanks and Connor McDavid ("He's in another league. There's a couple of guys in the show right now that are just, yeah, I don't know what they ate when they were babies but, by God, I wish I had some of that."). He's may say he's a mixture of a grinder and a finesse player, but he's quickly becoming a certified beautician in the acting world.
"Even though it's the job and its work, like acting and professional hockey, it should still be fun. I think any job should be fun, it should be a part of it that you genuinely enjoy … whether it's hockey or accounting or reporting — whatever you do, you want to have joy in it."
Masahiro Tanaka free agency: Right-hander returns to Japan after seven years with Yankees
Masahiro Tanaka is back pitching in Japan after completing a mostly successful tenure with the Yankees.
The Rakuten Golden Eagles announced Thursday that Tanaka had returned to his original club, which posted him in late 2013 so he could play stateside. Terms were not disclosed. Reports on Wednesday said the sides were close to an agreement.
Tanaka, 32, became an MLB free agent in the offseason after his seven-year, $155 million contract with the Yankees expired. He was solid during his time in the Bronx, posting a 3.74 ERA in the regular season and a 3.33 mark in the postseason. 
Tanaka put up those numbers despite pitching almost his entire Yankees career with a partial elbow ligament tear. He was hurt during the 2014 season but opted to rehab and treat the injury rather than have surgery.
MORE: Why did the Yankees trade Adam Ottavino?
Last year, he started his season a week late after suffering a concussion during summer camp. He was struck in the head by a Giancarlo Stanton line drive during live batting practice at Yankee Stadium.
He publicly opened the door to a return to Japan around New Year's when he said in a radio interview that he would consider signing with the Golden Eagles or the Yomiuri Giants. Before then, his focus reportedly was on re-signing with the Yankees.
While Tanaka stayed on the market, New York traded for Jameson Taillon and signed free agent Corey Kluber. They join a rotation that has multiple question marks after Gerrit Cole.
Glazers in? Divisive family on verge of success with Manchester United, Buccaneers
Glazers out.
Many times over the last 15 years these words have been seen scrawled on a banner or posted on social media.
The Glazer family famously owns world soccer powerhouse Manchester United and the NFL's Tampa Bay Buccaneers. Its leadership of both organizations isn't really associated with success, with the Red Devils and Bucs both going through extensive periods without much glory.
MORE: Man Utd loss to Sheffield United had been coming | Brady leads Bucs to NFC title
But in recent times, the two clubs have turned it around on the field: The Bucs have made it to Super Bowl 55 and Manchester United is a realistic title contender for the first time in nearly eight years.
American businessman Malcolm Glazer and his six children purchased the Bucs franchise for a then-record $192 million in January 1995. The team hadn't reached the playoffs since 1982 and had won just 87 games in 19 seasons prior to the purchase. The franchise picked up in the years after.
Following four visits to the playoffs in five seasons, Tampa Bay won its only Super Bowl title in 2003 against the then-Oakland Raiders, in Jon Gruden's first campaign as the team's head coach.
The Bucs struggled to replicate the success in following seasons, and the Glazers eventually fired the long-serving Gruden in 2008. That began a spiral that wouldn't see the team qualify for the playoffs until 2020.
Between 2008 and 2019, the Glazers hired and fired four coaches as the franchise managed just two winning seasons. Current coach Bruce Arians was hired in 2019 and then legendary quarterback Tom Brady arrived in March last year. Their leadership has driven the Bucs to the Super Bowl.
The Glazers' purchase of Manchester United in 2005 has seen the English Premier League giants embark on an eerily similar path as the Bucs despite the vast differences in their historical success.
With sons Joel and Avram by his side, Malcolm Glazer controversially took control of the Red Devils while they were in the midst of a glorious era under Sir Alex Ferguson and with players of the likes of Cristiano Ronaldo, Wayne Rooney and Ryan Giggs in the squad.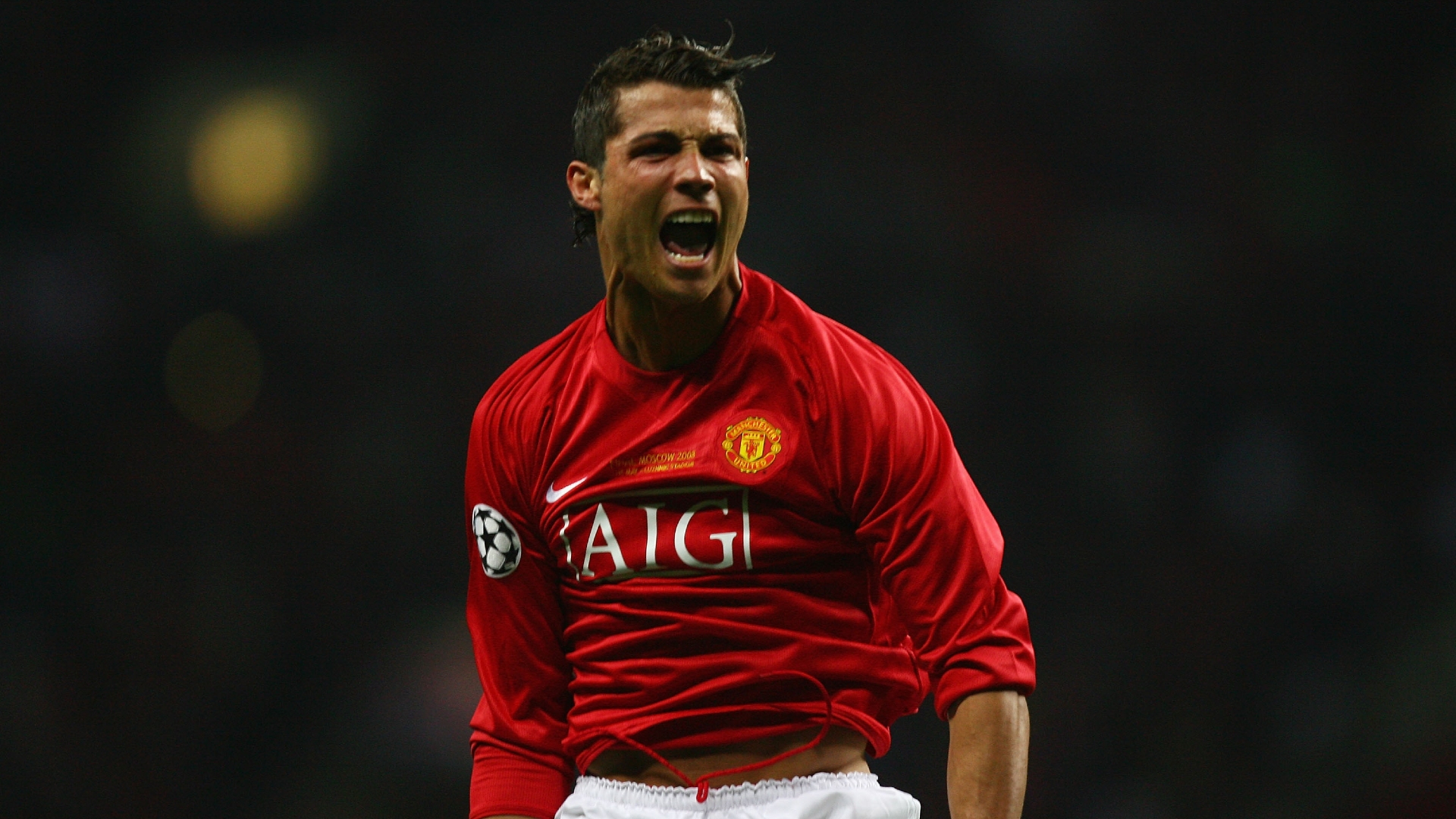 The club's supporters weren't happy with the American family buying the club because the deal saddled the financial powerhouse with debt of around $900 million as the Glazers used a leveraged buyout plan financed by loans for the purchase.
On the field, the situation wasn't much better. Chelsea, under master coach Jose Mourinho, won the Premier League title in 2004-05 and 2005-06 during the early stages of the Glazer ownership at Old Trafford.
A stroke and illness to patriarch Malcolm Glazer in 2006 led to sons Joel and Avram assuming leadership of the Red Devils. The elder Glazer died in 2014.
Protests were regularly seen inside and outside Old Trafford, with "Glazers out" emblazoned on banners at nearly every match.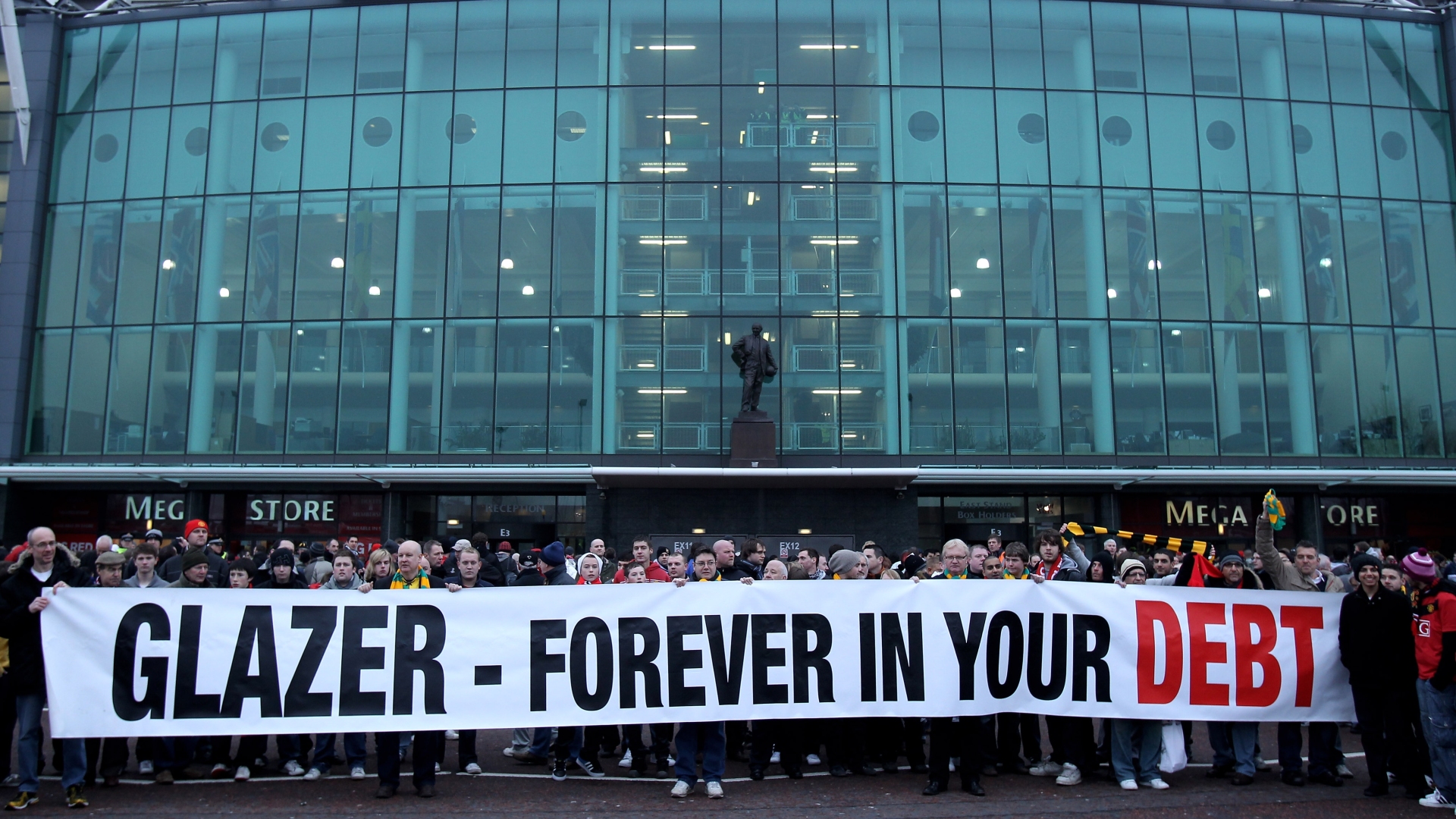 Just like with the Bucs, Manchester United was building in the early days of the Glazer leadership, before a sustained period of success in which the Red Devils won the next three Premier League titles and five of the next seven.
This was achieved under the leadership Joel and Avram Glazer, with Malcolm taking a back seat after his stroke.
However, the retirement of the legendary Ferguson as Man Utd coach at the end of 2013 saw the Red Devils experience a decline similar to what occurred with the Bucs.
Just like with the coaching turnover with the Bucs, the Glazers couldn't settle on a manager at the Theatre of Dreams. David Moyes, Louis van Gaal and Mourinho were all hired and fired without really getting close to a league title.
Suddenly, almost surprisingly, both the Bucs and Manchester United are contenders to win their domestic titles in 2020.
The Bucs have been rewarded by sticking with Arians after a 7-9 campaign last season. The signing of Brady, who many thought was well past his best at 43, now looks inspired.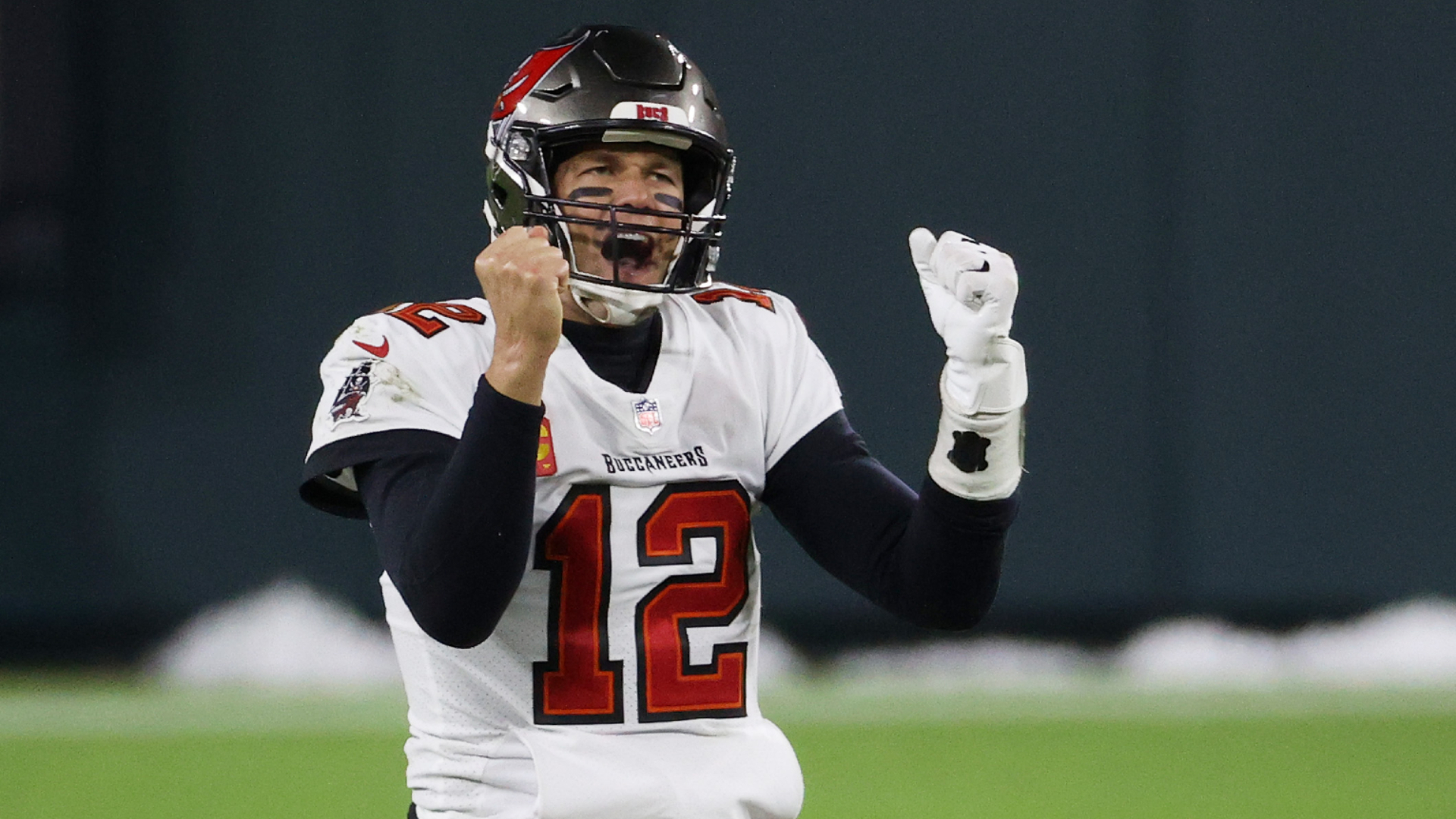 At Manchester United, the Glazers installed club legend Ole Gunnar Solskjaer, a coach with a modest record in the profession but a personality who understood the culture at Old Trafford through his playing years at the club.
Despite Solskjaer's struggles at times, the Glazers and club's hierarchy have stuck with the novice Norwegian and it seems as if they are being rewarded. The Red Devils are in Premier League title contention and among the favorites to win the FA Cup.
It seems both Man United and the Bucs have enjoyed a meteoric rise at least partly because of the stability installed in the club by the Glazers after years of tumult and short-term fixes.
Even though the Glazers have been in charge for a long time, it seems a method for success in their ownership may have finally been found.
Glazers in?
Who is David Culley? Texans bringing in veteran NFL assistant as head coach
David Culley is finally getting his opportunity to lead an NFL team after working for more than a quarter-century as a pro assistant. He is about to become the Texans' new head coach, replacing Bill O'Brien and interim coach Romeo Crennel, according to multiple reports Wednesday night.
Culley, 65, is joining Houston by way of Baltimore, where he worked the past two seasons as the Ravens' assistant head coach, passing game coordinator and wide receivers coach. That means he's moving from Lamar Jackson to, for the moment, Deshaun Watson. Whether Watson will be behind center for the Texans in Week 1 remains to be seen.
MORE: The hunt to find Deshaun Watson jersey-swapped onto every NFL team
If Watson does stay, then he will be playing for a respected NFL coaching vet whose history is on the offensive side of the ball.
A quick SN sketch of Culley, who inherits a 4-12 team that may be in transition in the offseason:
Culley is the newest branch on the Andy Reid coaching tree
Culley was a part of Reid's staff in Philadelphia and Kansas City for a combined 18 seasons (1999-2016) before moving to the Bills (and ex-Reid assistant Sean McDermott) in 2017 and then the Ravens (and ex-Reid assistant John Harbaugh) in 2019. He was Reid's wide receivers coach in both places, adding assistant HC duties along the way.
Reid, who is preparing the Chiefs for Super Bowl 55, pointed out some of Culley's top personal traits.
#Chiefs HC Andy Reid on David Culley, a member of his staff in Philadelphia and Kansas City: "Great person. Very loyal. Will bring positive energy to the building."

— Ed Werder (@WerderEdESPN) January 28, 2021
Positive energy and people skills will be needed after the Texans' poor season, which left star pass-rusher J.J. Watt frustrated.  
Personal qualities aside, Culley is a first-time head coach with no experience as a full-time coordinator, but the Houston Chronicle reported that new Texans general manager Nick Caserio told Culley in their second interview that Caserio had no issues with that lack of experience.
Culley had a long college coaching career before the NFL
He began in the college ranks in 1978 with Austin Peay. Stops at Vanderbilt, Middle Tennessee State, Chattanooga, Southwestern Louisiana, UTEP and Texas A&M followed before he was hired by the Buccaneers in 1994.
Former Aggies coach R.C. Slocum lauded his ex-assistant for his character.
"He'll do a great job. He is the kind of guy in the clubhouse that players want to play for. He'll rally the guys around him," Slocum told the Chronicle after learning that the Texans were about to hire Culley.
He edged out former NFL head coaches for the Texans job
The Chronicle reported that the Texans also interviewed Leslie Frazier, Jim Caldwell and Marvin Lewis for the job, as well as assistants Matt Eberflus, Brandon Staley (who became the Chargers' head coach) and Joe Brady.
WATSON TRADE TRACKER: Timeline of rumors, dysfunction
Per the Chronicle, they also interviewed Eric Bieniemy, Reid's current offensive coordinator in Kansas City. Watson reportedly became upset when the Texans initially did not follow his suggestion to talk to Bieniemy. Chiefs QB Patrick Mahomes reportedly gave Bieniemy a strong recommendation in a conversation with Watson.