Ladbrokes-owner Entain lines up first woman to run listed UK gambling group | Business News
The owner of Ladbrokes is lining up the first female chief executive of a major quoted British gambling group as it tries to defend itself against an £8bn takeover approach from the US casino giant MGM Resorts.
Sky News has learnt that Entain – which until recently was known as GVC Holdings – is in advanced talks to appoint Jette Nygaard-Andersen as its next chief executive.
Ms Nygaard-Andersen, a Dane, is already a non-executive director on Entain's board.
People close to the FTSE-100 gaming operator said that a deal to appoint her as its new CEO had not yet been concluded but that it was likely to be announced as soon as next week.
Entain's need to swiftly recruit its next chief has been created by the simultaneous takeover offer from MGM and the unexpected resignation this week of Shay Segev, who only took the helm last summer.
Mr Segev is leaving Entain to join DAZN, the sports streaming platform.
If the appointment of Ms Nygaard-Andersen does materialise, it would mark the first time that one of the UK's biggest listed gambling groups has had a female boss.
Bet365, the privately owned online bookmaker, is run by Denise Coates, one of the best-paid bosses in Britain.
Ms Nygaard-Andersen spent more than 15 years in top executive roles at Modern Times Group, a listed entertainment company with a strong presence in Scandinavia and central Europe.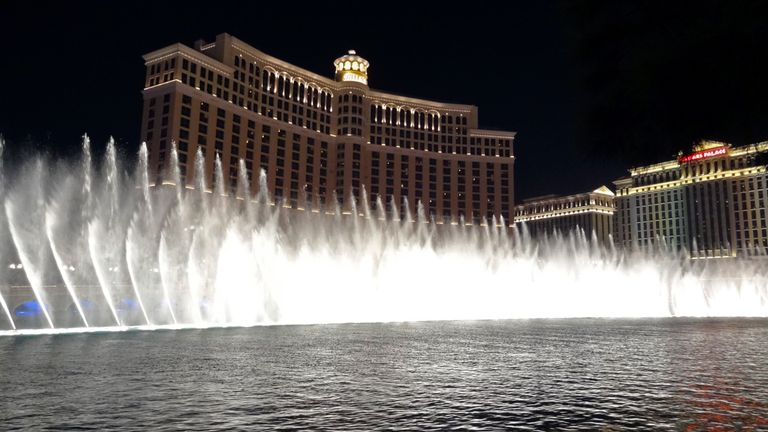 She has also worked at AP Moeller-Maersk, the Danish logistics group.
Sources said the talks involved naming Ms Nygaard-Andersen as Entain's permanent, rather than interim, CEO.
If her appointment is confirmed, it could nevertheless prove to be as short-lived a stint as that of her predecessor.
It emerged last week that MGM Resorts, owner of Las Vegas's famous Bellagio casino, had made an offer for Entain valued at 1383p-a-share.
The proposal was rejected by Entain's board – led by Barry Gibson, its chairman – on the basis that it "significantly undervalued" the British company.
Entain owns sports betting brands such as bwin, Coral, Eurobet, Ladbrokes and Sportingbet.
It also counts digital gaming brands such as PartyPoker and Foxy Bingo as part of its stable.
Entain has been galvanised by its digital transformation in recent years, and has seen its shares soar by more than half over the last 12 months.
On Thursday, its shares closed at 1405p, giving it a market value of £8.14bn.
A flurry of mergers and takeovers in the sector, buoyed by the liberalisation of gambling laws in the US, has seen Entain's rival, William Hill, agree to be bought by casino operator Caesars Entertainment.
An Entain spokesman said on Thursday evening that a decision about Mr Segev's successor had yet to be made.
Jack Ma appears in public for the first time since October | Business News
Chinese tycoon Jack Ma has appeared in public for the first time in nearly three months – after speculation about his whereabouts following a clampdown by Beijing on his business empire.
The founder of e-commerce giant Alibaba was seen on Wednesday speaking by video in an online ceremony for an annual event for rural teachers.
The 50-second video made no mention of his disappearance.
He had last appeared publicly on 24 October when he took aim at China's regulators in a Shanghai speech, saying they had an old-fashioned "pawnshop mentality" and were hampering innovation.
In November, authorities pulled the plug on plans for what would have been a record-breaking £26bn stock market float for finance giant Ant Group – founded by Mr Ma – with two days to spare.
Last month, anti-monopoly regulators warned executives at Alibaba and five other tech giants not to use their dominance to block new competitors.
More recently, Mr Ma was replaced in the final episode of a reality TV show on which he had been a judge.
The events had prompted online speculation about whether the ruling Communist regime wanted to make an example of the 56-year-old tycoon.
Hong Kong-listed shares in Alibaba – known for its annual Singles Day sales extravaganza – rose 8.5% after Mr Ma resurfaced.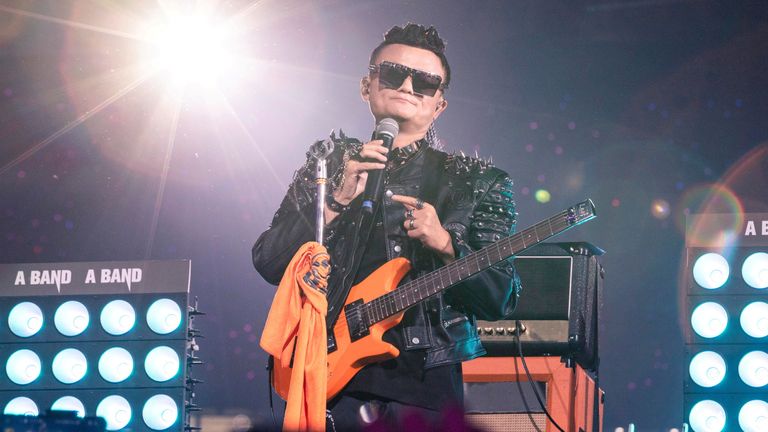 The tycoon had previously often appeared in public to speak at conferences and other events, though less frequently than in 2019 due to the coronavirus pandemic.
Alibaba and Mr Ma's charitable foundation both confirmed that the businessman, a former English teacher, had participated in the event on Wednesday.
The video also contained footage, dated 10 days ago, of him meeting staff at a school in Hangzhou.
The topic "Jack Ma makes his first public appearance" and his video address to teachers began trending on Chinese social media.
Mr Ma has stepped down from corporate positions at Alibaba and Ant Group but retains significant influence over the companies.
Inflation ticks higher as clothes prices edge up | Business News
Inflation rose to 0.6% last month as clothing prices edged higher following extended Black Friday discounting the month before.
The consumer price index (CPI) measure of inflation was up from 0.3% in November and a little higher than the expected figure of 0.5%.
Clothes prices increased fractionally during December over a period when they usually fall.
Price movements "have been unusual" in 2020 "and appear to have been affected by the impact of coronavirus", the ONS said.
"The overall price rises in December 2020 follow increased discounting in November 2020, as Black Friday sales may have spread further across the month," it added.
Also contributing to the uptick in inflation were higher air fares – despite travel restrictions – as well as increased petrol prices, according to the ONS.
Jonathan Athow, ONS deputy national statistician for economic statistics, said: "Clothing prices put upward pressure on inflation in December, despite some evidence of continued discounting.
"Transport costs, including air, sea and coach fares, as well as petrol prices, rose as some travel restrictions eased during parts of the month.
"These were partially offset by falling food prices, most notably for vegetables and meat."
Inflation remains well below the Bank of England's 2% target but some experts think it could climb above that level later in the year as the economy reopens while supply chains remain under pressure.
However the Bank is unlikely to want to raise interest rates to tackle price rises for fear of choking off the recovery from the COVID-19 crisis that has crushed activity over the past year.
Jeremy Thomson-Cook, chief economist at Equals Group, said: "We are going to be talking a lot more about inflation in 2021 than we did 2020.
"Both Brexit and COVID-19 are factors that have caused substantial pain for businesses and their supply chains.
"Rising prices as demand works against supply constraints is already being seen in certain imports."
Yellen urges Congress to 'act big' on virus stimulus and not worry about debt | Business News
President-elect Joe Biden's choice as US Treasury secretary has urged Congress to "act big" and ignore surging national debt in the face of the continuing coronavirus crisis.
Janet Yellen, the former chair of the US central bank, made her remarks at a Senate finance committee hearing to confirm her appointment as the Trump administration nears its end.
She told lawmakers that the incoming administration would focus on winning quick passage of its $1.9trn pandemic relief plan, which is to be funded by borrowing, on top of the near $3trn in support delivered during the crisis to date.
Republicans on the committee argue the package, which includes sending cheques of $1,400 (£1,030) to individual Americans earning less than $75,000 annually, is too big given the size of the US budget deficit.
That hit a record $3.1trn last year with US national debt standing at $27trn (£19.8trn).
Critics also pointed to fears that the package of measures, which need the approval of Congress, would also include Mr Biden's plan for a $15-per-hour minimum wage.
Ms Yellen dismissed suggestions the wage proposal could spark a wave of redundancies, saying she expected little to no effect.
She added that many of the lowest-paid had done the most to keep the country's supply chain functioning during the COVID-19 pandemic.
On the broader issue of financial support for consumers and businesses she said: "More must be done.
"Without further action, we risk a longer, more painful recession now and long-term scarring of the economy later."
She said of budget concerns: "Right now, with interest rates at historic lows, the smartest thing we can do is act big.
"In the long run, I believe the benefits will far outweigh the costs, especially if we care about helping people who have been struggling for a very long time."
Ms Yellen, set to be the first woman to become Treasury secretary, is expected to win confirmation of her appointment on Thursday following a vote in the Democrat-controlled Senate.
In financial disclosure forms filed with the committee ahead of Tuesday's hearing, she listed more than $7m in speaking fees she had received from several Wall Street firms including Goldman Sachs and Citigroup since leaving the Federal Reserve two years ago.
Ms Yellen has agreed to recuse herself from Treasury matters involving firms that have paid her for talks.
Biden inauguration: Watch and follow events on Sky News from 1pm on Wednesday, with the ceremony starting at 4pm