How Renault boss aims to recapture its va-va-voom | Business News
Few companies will have been happier to see the back of 2020 than Renault.
Even before COVID-19 struck, the French car-making giant was struggling with falling sales and profitability, reporting a net loss of €141m (£123m) for 2019 – down from a profit of €3.3bn (£2.9bn) in 2018 and its first loss in a decade.
The company was also struggling to recover from the shock arrest in Japan, in November 2018, of Carlos Ghosn, its former chief executive, amid accusations of financial misconduct and misusing company funds.
Mr Ghosn, who jumped bail in Japan in December 2019 and subsequently reappeared in his native Lebanon, was the architect of a three company alliance between Renault, Nissan and Mitsubishi that was widely regarded as having failed to live up to its potential.
The whole affair put strain, in particular, on the relationship between Renault and Nissan.
Then came COVID-19 and Renault, in common with other carmakers, was forced to close down production at sites from Morocco to South Korea in response to social distancing rules.
While nearly all carmakers suffered lower sales as a result, Renault was hit particularly badly, with its 2020 sales down 21% on 2019, compared with declines of 15% at Volkswagen and 8.4% at BMW.
Among its peers on continental Europe, only PSA – owner of Peugeot, Citroen and Vauxhall – fared worse, suffering a 27.8% fall.
As the ratings companies downgraded the company's credit rating to 'junk' status, Renault was forced to seek state aid, receiving a €5bn (£4.4bn) bail-out package from the French government in June.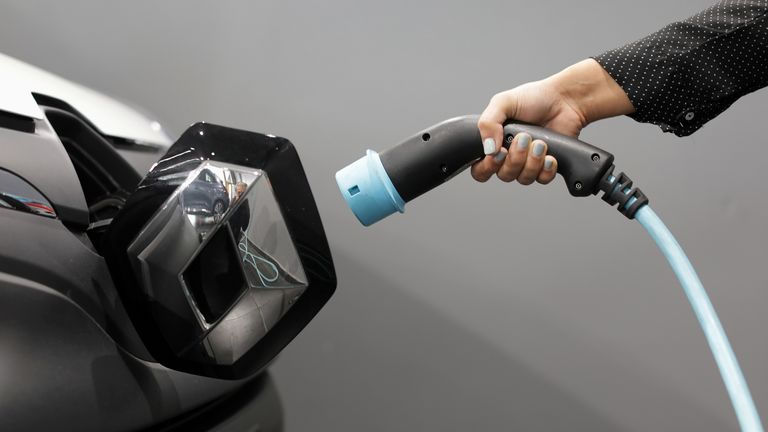 By then, the company had announced 15,000 job cuts worldwide, including 4,600 in France, where it had a workforce of 48,000.
The support from the French government, which with a stake of just over 15% is Renault's biggest single shareholder, came with strings attached.
The company had to promise to keep its two main French plants open and was also made to join a pan-European alliance collaborating on electric battery production.
It all meant that Renault had to take a good long, hard look at itself.
In January last year, even before the pandemic had struck Europe, Renault had named Luca de Meo, an Italian-born former Volkswagen executive whose career had begun at Renault, as its new chief executive.
It was seen as an attempt to draw a line under the Ghosn era.
Mr de Meo, who had previously been running VW's Spanish business Seat, joined at the beginning of July last year and today he unveiled his strategic vision for the company.
The plan, which he called a 'Renaulution', will be seen by many as a repudiation of what Mr Ghosn had sought to do.
In essence, Mr de Meo envisages Renault as a smaller, more focused company, putting the emphasis not on sales volumes and market share but instead on profitability.
Cost-cutting is, inevitably, part of the plan.
Renault aims to reduce its costs by €2.5bn (£2.2bn) by 2023 and by €5bn (£4.4bn) by 2025 – representing a much more ambitious target than those set out last year when it announced its big job cuts.
According to the company, much of the heavy lifting here has already been done, with no more job cuts planned.
Future savings have been identified through other means, for example, by rationalising Renault's supplier base.
The company's portfolio of brands will also be overhauled to ensure there is less duplication between the core Renault marque and its other brands, Dacia, Lada and Alpine.
There will be a greater emphasis on electric vehicles with Alpine, the sports and racing car brand, becoming all-electric.
Longer term, the company also intends to diversify its sources of revenue, depending less on volume car production.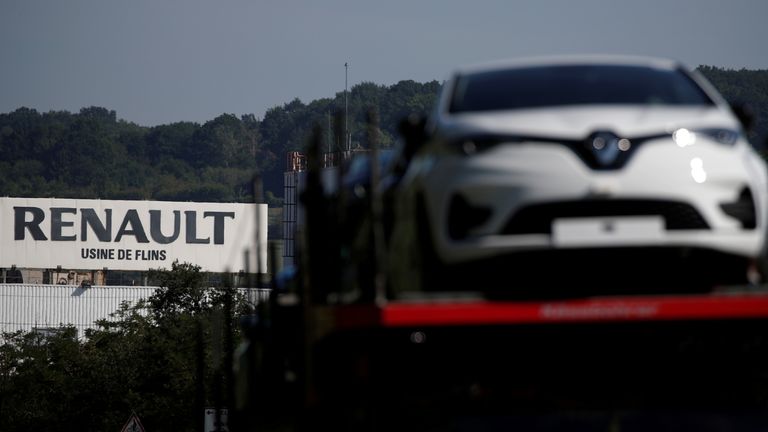 It is aiming to make at least a fifth of its sales from "data, mobility and energy related services for the benefit of vehicle users" by 2030.
Mr de Meo said Renault had already streamlined its operations and reallocated resources to what he described as high-potential products and technologies.
He added: "This boosted efficiency will fuel our future line-up: tech-infused, electrified and competitive.
"And this will feed our brands' strength, each with their own clear, differentiated territories; responsible for their profitability and customer satisfaction.
"We'll move from a car company working with tech to a tech company working with cars, making at least 20% of its revenues from services, data and energy trading by 2030."
Utiopian? Maybe.
But at least Renault has faced up to the fact that, from the millennial generation on, consumers are less interested in buying and owning a car and more interested in paying to use one.
It is looking ahead to a time when car sharing and ride-hailing will be more widespread and acknowledging that cars will have to be designed for that eventuality.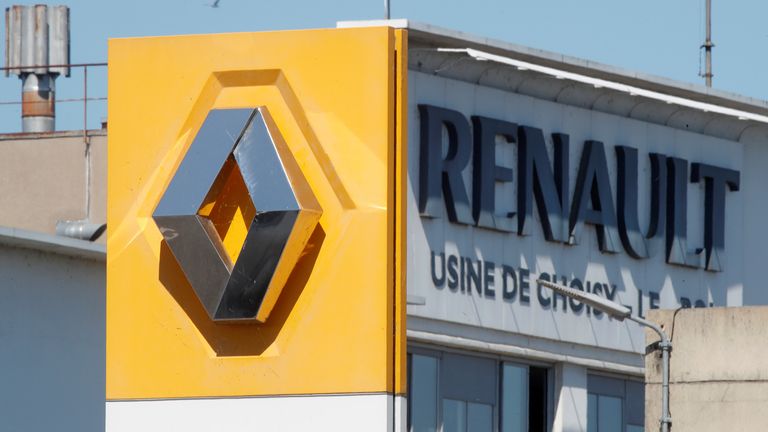 It means coming up with different models of car finance and with more accessible pricing.
It also means collaborating with cities and local authorities to reduce pollution and come up with more efficient ways of using limited road space.
Where Mr de Meo and his deputy, Clotilde Delbos, were less clear was what all this means for the alliance with Nissan and Mitsubishi.
The pair were careful to nod to the alliance.
Today's presentation to the media and investors included a message from Makoto Uchida, president of Nissan – which owns 15% of Renault – in which he said he supported the plan.
Ms Delbos said that, with the alliance, the three companies had the scale to work more efficiently – it was just that, to date, they had not used that to its fullest potential.
A lot of what Renault said was sensible.
Yet the fact that the share price – which has fallen by 12% during the last year – barely moved on the news reflected firstly that the company had said a lot of this already and, secondly, that Renault now has to execute on this plan.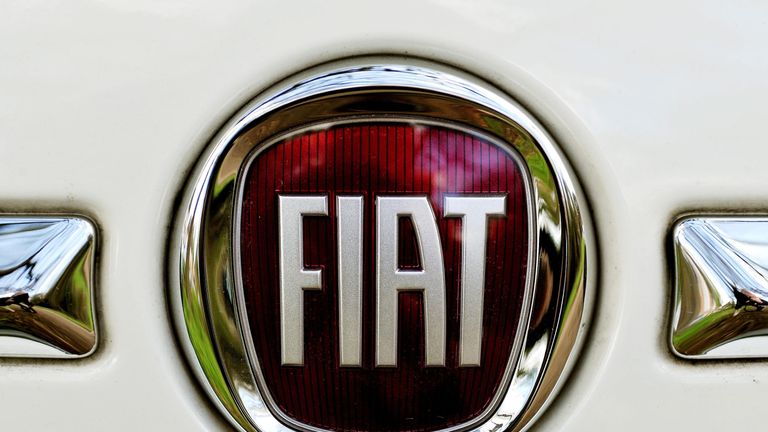 It may also reflect the fact that the European car industry remains blighted with overcapacity.
The competitiveness of the market was highlighted by the fact that Renault is targeting an operating margin of 3% by 2023 and 5% by 2025 – margins that are pitifully low by comparison with many of its sector peers.
And that competition will intensify once Fiat Chrysler and PSA complete their merger.
The combined business, to be called Stellantis, will be the world's fourth largest carmaker behind Volkswagen, Toyota and the Renault-Nissan-Mitsubishi alliance itself.
That competition will be especially intense in electric vehicles: the broker UBS told clients today it expected to see an "unparalleled EV offensive" from VW this year putting it at least alongside Tesla as the world's biggest battery electric vehicle maker.
Mr de Meo's plan is certainly forward-looking.
But it is going to take a lot of work before this company recaptures its old va-va-voom.
Asos emerges as surprise frontrunner to clinch TopShop crown | Business News
Asos, the online fashion retailer, has emerged as the surprise frontrunner to buy TopShop from the administrators to Sir Philip Green's former high street empire.
Sky News has learnt that Asos has moved into pole position to buy the brand for more than £250m, days after a consortium led by Next withdrew from the race.
If successful, it may renew fears for the future of most of TopShop's workforce, given Asos's status as a pure-play digital retailer.
Asos is not holding any talks about buying TopShop stores, according to insiders, although it is also keen to acquire Arcadia's Miss Selfridge brand alongside TopShop and TopMan.
A source close to Asos cautioned on Saturday night that a deal had not been struck and that there was no certainty that an agreement would be reached to acquire one of Britain's best-known clothing brands.
Asos is competing against rivals including Boohoo; the American retailer Authentic Brands Group, which is working in tandem with JD Sports Fashion; and Shein, a Chinese fashion group.
Asda, which is itself in the process of being taken over by the petrol stations giant EG Group and private equity firm TDR Capital, is also said to have been among the bidders during the process.
A deal could be struck by the end of the month, although a person close to another bidder warned that the situation remained "fluid" and could yet result in another outcome than an acquisition by Asos.
Other parties remain in talks with Deloitte, although none are said to have the logic that Asos possesses because of its existing wholesale relationship with TopShop and the strategic importance of its growing presence in the US market.
Earlier this week, Next and its partner, Davidson Kempner Capital Management, a US investment firm, pulled out of the sale process, citing the elevated price expectations of Arcadia Group's administrator, Deloitte.
A separate process is being run by Deloitte, which was appointed as administrator to Arcadia in November, for the group's other brands.
Up to 13,000 jobs are at risk from Arcadia's collapse, with brands including Evans, Wallis and Outfit seen as less likely to attract bidders.
The demise of Sir Philip's empire follows the failure of retailers such as Cath Kidston, Oasis and Warehouse and Debenhams as the coronavirus crisis has exacerbated the financial pain being experienced across the British high street.
It is Arcadia's appointment of administrators that is likely to emerge as the most enduring symbol of the pandemic's impact on the economy.
Sir Philip bought the high street group in 2002 for £850m, and just three years later paid what remains one of the largest-ever dividends – £1.2bn – to Arcadia's registered owner, Lady Christina.
For years, he was feted as a high street colossus, advising David Cameron on public sector waste during his period as prime minister.
In 2012, he sold a 25% stake in TopShop's immediate holding company to Leonard Green & Partners, a private equity firm, valuing the fashion chain at £2bn.
Sir Philip was later to buy it back for just $1.
Asos and Deloitte declined to comment on Saturday night.
London Stock Exchange chief hatches £300m 'COVID-lifeline' float | Business News
The London Stock Exchange is hatching plans to create a £300m listed vehicle aimed at bolstering the survival chances of companies hit hard by the coronavirus pandemic.
Sky News has learnt that David Schwimmer, the London Stock Exchange Group (LSEG) chief executive, has been spearheading talks with top City figures and the Treasury about establishing an investment trust called the UK Growth and Resilience Fund.
The scheme, which would principally invest in unquoted companies, is said to have been under discussion for months.
A fund management source said this weekend that BMO Financial Group, JP Morgan Asset Management and Octopus Ventures were being lined up to oversee three strands of investment, focused on private equity, listed small-cap companies and venture capital respectively.
LSEG would not be a direct investor in the new vehicle but would waive most of the fees typically paid by companies listed on its exchanges, according to the source.
It would initially aim to raise £300m but could be expanded to £1bn, the fund manager added.
One idea under discussion would involve seed capital for an initial public offering (IPO) being provided by coronavirus 'winners' or companies which have benefited from substantial government support, such as supermarkets, online retailers or direct-to-consumer investment platforms.
It was unclear this weekend whether any such companies had been approached about their willingness to support the initiative.
Simon Fraser, a former Barclays board member who chairs the Investor Forum, is understood to have been sounded out about becoming the UK Growth and Resilience Fund's chairman.
A City figure whose views were canvassed by Mr Schwimmer said the UK Growth and Resilience Fund described it as "potentially a once-in-a-generation opportunity to help with the government's levelling-up agenda while providing investors with attractive long-term returns".
"This could logically fit within the 'build back better' narrative that ministers are focused on," they said.
The source added that the "social impact potential" of the plan could deliver a big reputational benefit to Britain's financial sector during a period when insurance companies' row over business interruption claims has risked tarnishing the industry's name.
Insiders said, however, that there was no certainty that the plan conceived by Mr Schwimmer would come to fruition.
The multi-manager approach to the UK Growth and Resilience Fund is said to have added a layer of complexity to the discussions which could impair the plan's deliverability.
The proposed launch underlines concerns about the long-term scarring of the economy and certain industries which have been rocked by the ongoing impact of the coronavirus crisis.
While the government has provided hundreds of billions of pounds of emergency loans and guarantees, there remains deep anxiety about levels of corporate indebtedness resulting from the pandemic, and the impact of that on future investment activity.
The LSEG-inspired vehicle would be structured as an investment trust to enable institutional investors, wealth managers and retail investors to participate.
It would allow investment into unquoted companies which may otherwise struggle to raise equity as they seek to weather the pandemic.
Although there is not thought to be a specific list of companies that would be targeted for investment by the new vehicles, it would be expected to examine sectors such as healthcare and technology in particular.
Investment bankers at Barclays and Winterflood Securities, the market-maker, have been involved in talks about the project.
LSEG has been contacted for comment.
Eurostar: France vows financial support to 'maintain this strategic link' with UK | Business News
French authorities have said they are ready to give financial support to the struggling Eurostar.
The country's junior transport minister, Jean-Baptiste Djebbari, told a parliamentary hearing in Paris he was talking with the UK government about ensuring the cross-Channel train operator survives the coronavirus pandemic.
He said the French state would be "at Eurostar's side in order to maintain this strategic link between our two countries".
Support will be given "based on our involvement in Eurostar, so that we can financially sustain its business model", he added.
Eurostar is 55% owned by French state rail company SNCF and the UK government sold its 40% stake to private companies in 2015.
The train operator has suffered from COVID-19 restrictions and a fall in demand for travel, much like the aviation sector, yet its plight has not gained as much attention.
The number of passengers has fallen by 95% and it now runs just one daily train in each direction between London and Paris, and between London and Amsterdam via Brussels.
Before the pandemic its fleet of 27 trains ran more than 50 daily services.
In November Eurostar said it was "fighting for its survival" as it called for assistance similar to that given to airlines to help weather the coronavirus storm.
It said at the time: "Eurostar has been left fighting for its survival against a 95% drop in demand, whilst aviation has received over £1.8 billion in support through loans, tax deferrals and financing.
"We would ask this scheme to be extended to include international rail services, and more generally for the government to incorporate high-speed rail in its support for the travel sector, and in doing so help protect the green gateway to Europe."
On Wednesday, Commons Transport Select Committee chairman and Tory MP Huw Merriman urged the UK and French governments to support the business, adding: "We simply cannot afford to lose Eurostar (as it is) unique in offering an environmentally friendly, direct connection to mainland Europe".
The Department for Transport has said it has been in "engaging extensively with Eurostar on a regular basis".