COVID-19: WHO scientists arrive in Wuhan to begin investigating origins of pandemic | World News
World Health Organisation experts have arrived in Wuhan to investigate the origins of the coronavirus pandemic, Chinese state media has confirmed.
The team of 10 virologists and other scientists will spend around a month in the Chinese city where COVID-19 first emerged over a year ago.
After spending the first two weeks in quarantine, the WHO team will investigate scientists' claims the virus jumped from animals to humans elsewhere in China before the first cases were detected at the Huanan wet market in Wuhan.
It comes after the team – who come from the UK, US, Australia, Germany, Japan, Russia, the Netherlands, Qatar and Vietnam – were stopped from entering the country earlier this month.
Some of the experts had already left their home countries and were on their way when China said they would not be allowed in due to incomplete checks.
WHO had been in talks with China since July, but were refused entry on 6 January.
Director-general Tedros Adhanom Ghebreyesus said at the time: "Today, we learned that Chinese officials have not yet finalised the necessary permissions for the team's arrival in China.
"I'm very disappointed with this news, given that two members had already begun their journeys and others were not able to travel at the last minute, but had been in contact with senior Chinese officials."
According to reports, the Chinese government has been strictly controlling all research into the origins of the virus and state-owned media have played up claims it could have originated elsewhere.
Subscribe to the Daily podcast on Apple Podcasts, Google Podcasts, Spotify, Spreaker
Chinese Foreign Minister Wang Yi said recently that "more and more research suggests that the pandemic was likely to have been caused by separate outbreaks in multiple places in the world".
Meanwhile, coronavirus cases are on the rise again in China, with officials reporting its first virus-related death in months.
According to the National Health Commission, 43 new cases have been recorded in Heilongjiang province, with most concentrated near the capital city of Harbin.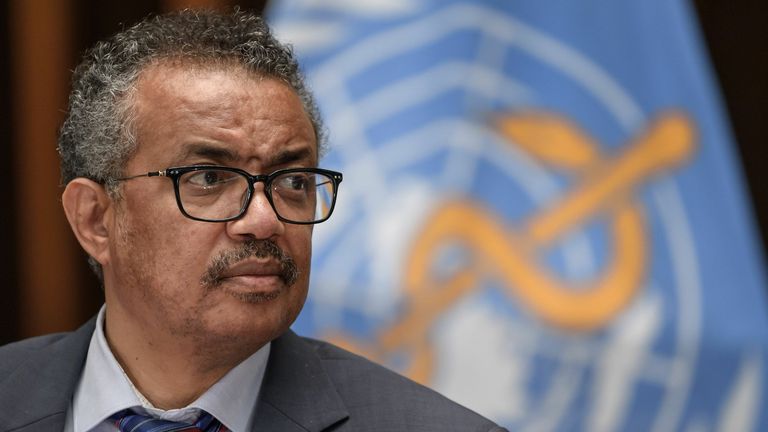 A further 81 infections have been logged in Hebei province near Beijing and 14 from outside of China.
This made Thursday the second day in a row that the nationwide tally of infections rose into triple digits.
More than 20 million people are in lockdown in Hebei, Beijing and beyond in the hope of stemming the spread ahead of Chinese New Year.
Officials are urging people not to travel, with some routes suspended and schools ending a week early to reduce chances of infection.
Dog owner 'completely broken' as pet who helped him cope with depression is stolen during attack | UK News
Dog walkers are increasingly being targeted by violent criminals intent on stealing their high value pets to sell on for profit.
Demand for dogs has soared during the pandemic and police saw thefts increase by two thirds in the first lockdown.
But it is the increasingly violent nature of some of these crimes that is causing added concern.
Mike Jasper was walking his sprocker spaniel Ted when he was approached by a man who started questioning him about the animal.
He was then assaulted and his beloved pet was stolen.
Mr Jasper's daughter Lucinda told Sky News: "Another man came up behind him and attacked him and punched him in the back, shoved him to the ground and stood on his hand so he had to let go of the lead."
Ted had been bought by the family to help Mr Jasper cope with depression and anxiety.
"Since Ted's been taken dad has just been completely broken," his daughter added.
"He can't leave the house. He's suffering really badly from depression and as a family, it's really upsetting to see because he had made such good progress with his mental health."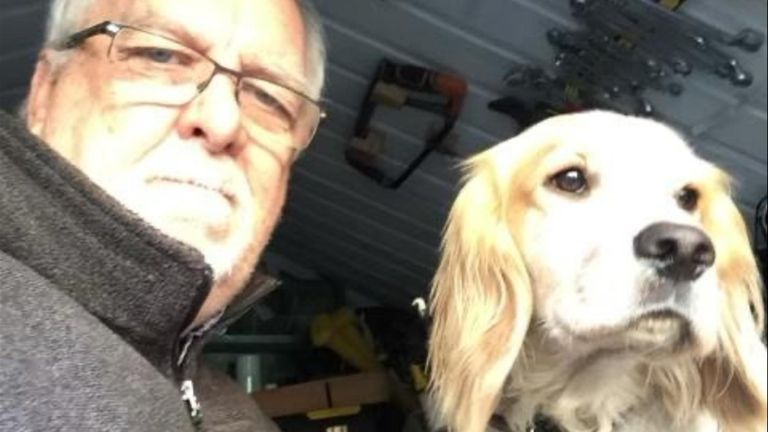 The charity DogLost has seen reports of thefts rise from 172 dogs in 2019 to 465 last year, an increase of 170%.
Karen Harding, a DogLost co-ordinator, said she is concerned about the lengths criminals will go to and warned that some dogs are selling for as much as £3,500.
"There's big money to be made," she said.
"Criminals and organised crime see an opportunity to make money from dognapping like they never have before."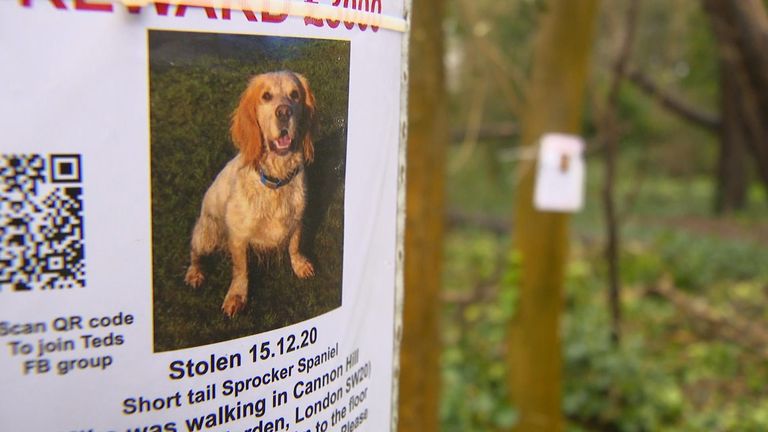 Every day, dozens of calls and messages are being received by Lucinda and her sister-in-law Emma from those wanting to help.
A month on, they are still putting up posters.
The attack on Ted's owner has changed the behaviour of walkers on Cannon Hill Common, south London, where he was taken.
Clifford Bottomley is extra careful when he is walking Scooby.
"I would let him run off and disappear but now I tend to make sure he is near me all the time," he said.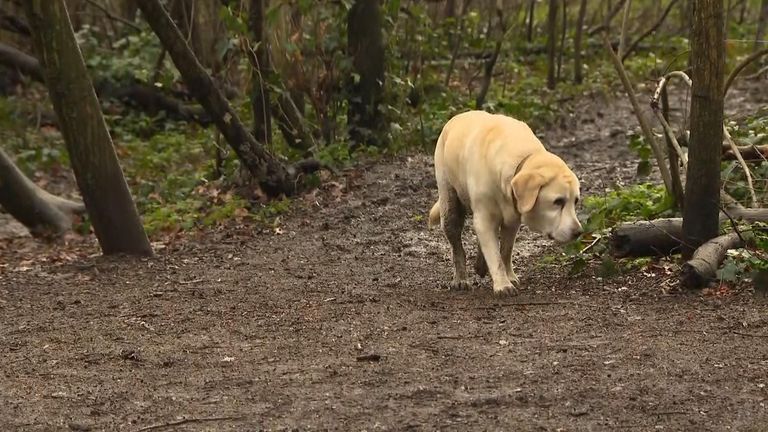 And Jo Leighton, who was walking her dog Star, said she has noticed that more people are putting dogs on leads.
"It's just abysmal you can't take your dog for a walk and feel safe," she said.
"My mum walks our dog up here as well and she feels okay but she bought herself an alarm to go on her bag and is certainly more aware of the dangers."
For Mr Jasper, Ted is worth so much more than any possession and the reward for his safe return has been increased to £5,000.
COVID-19: Medics call for emergency law to protect them from 'unlawful killing' cases | UK News
Medics are calling for emergency legislation to protect them from "inappropriate" legal action over COVID-19 treatment decisions made under pressure of the pandemic.
A group of health organisations has written to the government urging it to update the law to ensure medical workers do not feel "vulnerable to the risk of prosecution for unlawful killing" when treating COVID-19 patients "in circumstances beyond their control".
Hospitals in all NHS regions in England are already at, or near, the 92% bed capacity that NHS Improvement deems as being the safety threshold, and hospital admissions are rising in many areas.
The medics have argued there is no legal protection for COVID-related issues such as when there are "surges in demand for resources that temporarily exceed supply".
The letter is addressed to Health Secretary Matt Hancock and was co-ordinated by the Medical Protection Society (MPS), and signed by the British Medical Association, Doctors' Association UK, the Hospital Consultants and Specialists Association, the Royal College of Surgeons of Edinburgh, the British Association of Physicians of Indian Origin and Medical Defence Shield.
Prime Minister Boris Johnson warned this week there was a "very substantial" risk of hospital intensive care units being overwhelmed as more people are admitted than during the latest wave of coronavirus cases.
The medics' letter says Mr Johnson warned in November of a "medical and moral disaster" if the NHS was overwhelmed and "doctors and nurses could be forced to choose which patients to treat, who would live and who would die".
The health groups wrote: "With the chief medical officers now determining that there is a material risk of the NHS being overwhelmed within weeks, our members are worried that not only do they face being put in this position but also that they could subsequently be vulnerable to a criminal investigation by the police."
They said current guidance covering decisions on whether to administer or withdraw treatment "neither provides nor claims to provide legal protection".
"It also does not consider COVID-19-specific factors such as if and when there are surges in demand for resources that temporarily exceed supply," the letter adds.
"There is no national guidance, backed up by a clear statement of law, on when life sustaining treatment can be lawfully withheld or withdrawn from a patient in order for it to benefit a different patient, and if so under what conditions.
"The first concern of a doctor is their patients and providing the highest standard of care at all times.
"We do not believe it is right that healthcare professionals should suffer from the moral injury and long-term psychological damage that could result from having to make decisions on how limited resources are allocated, while at the same time being left vulnerable to the risk of prosecution for unlawful killing."
The groups acknowledged that no healthcare professional should be "above the law" and emergency legislation should only apply to decisions "made in good faith" and "in circumstances beyond their control and in compliance with relevant guidance".
They agreed the emergency law should be temporary and apply retrospectively from the start of the pandemic.
Many medics have been working outside their usual practice as hospitals struggle to cope with rising numbers of patients.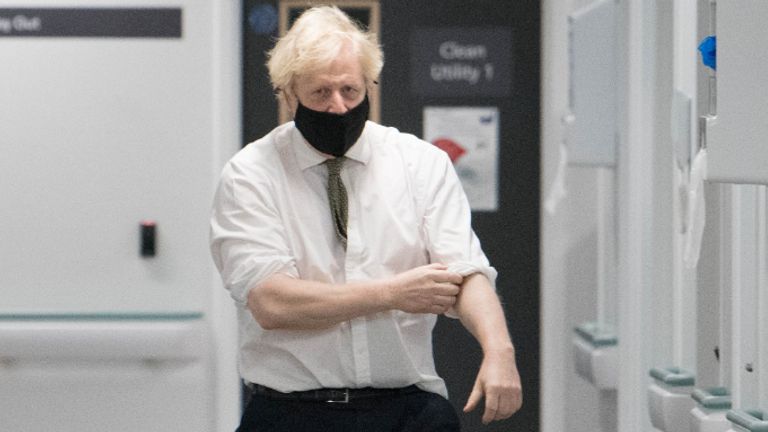 In November, the UK's four chief medical officers, the NHS, the General Medical Council (GMC) and medical royal colleges wrote to doctors saying regulators would "take into account" the environment doctors are working in, while "due consideration" would be given to difficult circumstances" they might face.
A survey of 2,420 MPS members between 8 and 12 January found 61% were concerned about facing an investigation as a result of a clinical decision made in a high pressured environment.
And 36% were specifically concerned about following a decision to "withdraw or withhold life prolonging treatment due to capacity and resource constraints during the pandemic".
A Department of Health and Social Care spokesman said: "Dedicated frontline NHS staff should be able to focus on treating patients and saving lives during the pandemic without fear of legal action.
"We have reassured NHS staff that existing indemnity arrangements will rightly continue to cover the vast majority of liabilities which may arise, and we have made specific arrangements so any member of staff not covered by existing indemnity schemes will be protected under the Coronavirus Act.
"Health and care professional regulators have issued a joint statement making clear any concerns raised will be considered in the context of the challenging circumstances staff are operating in."
Felicity-May Harvey: Family pay tribute to baby girl after murder arrest | UK News
The family of a two-week-old girl who died in hospital say she "melted the hearts of everyone who met her" after a man was arrested on suspicion of her murder.
Felicity-May Harvey, from Heywood, Greater Manchester, died in hospital on 11 January.
Three days earlier, medics at the hospital called police to report their concern for her.
A 24-year-old man was arrested on suspicion of murder and has since been released on bail pending further inquiries, Greater Manchester Police said.
In a tribute released on Saturday, the little girl's family said: "Our hearts are broken after losing our precious baby girl, Felicity-May.
"She was a gorgeous baby and always so alert, looking around with her big blue eyes.
"She was absolutely beautiful and incredibly brave and she melted the hearts of everyone who met her.
"What made her extra special was her cleft lip and palate and despite the challenges of this she was the most happy and content little girl.
"She was and always will be loved by her mum, sisters and family and there is a huge void in all our hearts and lives now that she has been taken from us.
"She was our special star, and it is not fair that she shone brightly for only a short time. When we look up at the sky, we will look through the clouds and know that the brightest star shining is our Felicity-May.
"Rest in peace baby girl. Sleep tight. Until we meet again, our precious angel."