COVID-19: First West End musicals to reopen this weekend with artists 'trepidatiously excited' | Ents & Arts News
Curtains will rise on the first West End musicals to reopen this weekend – nine months after coronavirus forced them to close.
Final rehearsals have been under way for the cast of Six, the tale of Henry VIII's many wives portrayed as pop princesses in the show at the Lyric Theatre.
Lucy Moss, one of the writers and directors, said she is "trepidatiously excited", but added that the cast and crew have learnt to temper their excitement over the past year due to the number of last-minute cancellations and set-backs.
"It's just been so heart-breaking and devastating watching what's happened to our industry and watching all the performers and companies and backstage crew not knowing when they're going back to work or whether they're going back to work, which is why it's so exciting to be back here now working on the show," she said.
Some plays reopened briefly before the second lockdown, but not musicals.
Now venues in Tiers 1 and 2 can reopen at 50% capacity or 1,000 seats, whichever is lower, and audiences will be separated into household groups with spacing between and masks worn by all.
Jarneia Richard-Noel, who plays Catherine of Aragon, says she cannot wait to be performing for an audience once more.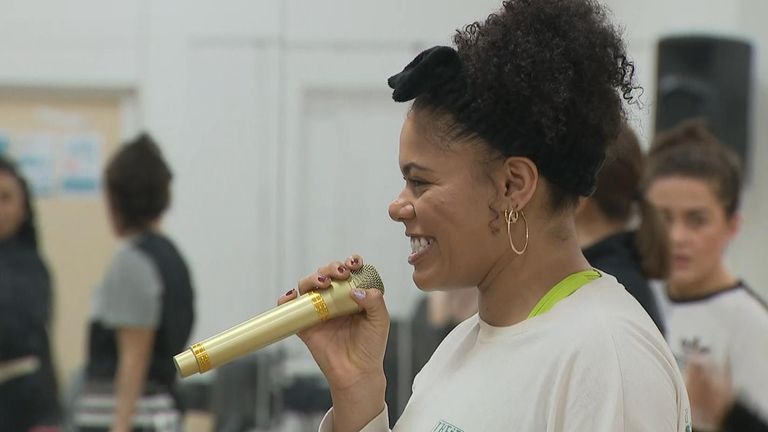 "It's so important to get this up and running to show theatre can work in this time and even though it's hard with fewer seats, it can still happen," she said.
The cast and crew have had to bring in changes.
Everyone attending rehearsals is regularly tested and the choreography has been altered to keep performers at least a metre apart.
But it's a small sacrifice to make to be able to open the doors to theatres once more, so badly hit by the pandemic.
In July, the government announced a £1.57bn support package for the arts called the Culture Recovery Fund, which has helped.
So far just over a quarter of that has been allocated in grants to more than 2,000 organisations from theatres to museums.
But in a business full of freelancers, many have found themselves slipping through the net of financial support on offer.
Courtney Bowman, who portrays Anne Boleyn, was one of the lucky ones.
"Thank God for the government and their help. I managed to be eligible for a grant, which was great," she said, adding that it had still been "an incredibly difficult time".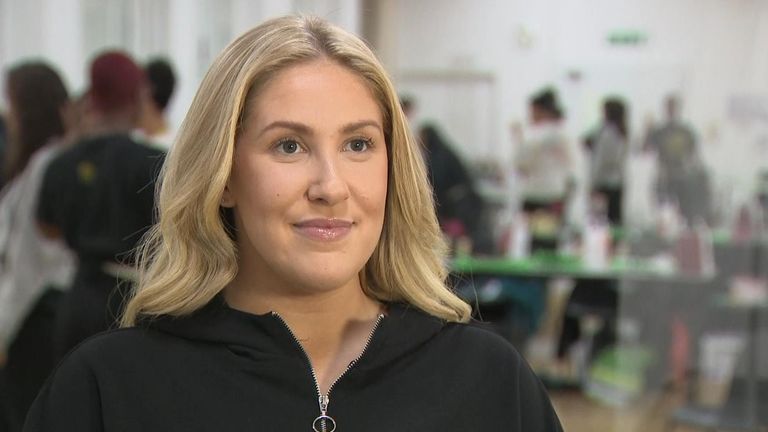 Natalie Paris, or Jane Seymour in the show, described the impact on the world of theatre as "just heart-breaking".
"I've been lucky to have some online things going on but I know so many of my friends have lost their jobs and had to get 'normal jobs'," she said.
Another show to reopen on Saturday is Les Miserables, at the West End's Sondheim Theatre.
John Lennon was 'bubbling over with excitement' at UK return, letter shows | Ents & Arts News
John Lennon was "bubbling over with excitement" about returning to the UK in a phone call the night before he was assassinated in New York, according to a newly released letter by his aunt.
The former Beatle was shot and killed outside his home in Manhattan on 8 December 1980 by Mark Chapman.
The following month, his aunt Mimi Smith replied in a letter to a journalist, Judith Simons of the Daily Express, who had sent her condolences over the assassination.
"Dear Judith, Thank you for your letter, kind thoughts," Ms Smith wrote.
"I'm trying to accept this terrible thing which has happened, but finding it very hard. He had such faith himself, I'm trying to do the same.
"He phoned the night before, witty, funny, bubbling over with excitement, coming over very soon. Couldn't wait to see me. So I'm glad of that.
"If I'm in London, I'll get in touch with you. Kind thoughts to you too. Mimi."
Subscribe to the Backstage podcast on Apple Podcasts, Google Podcasts, Spotify, Spreaker
The letter "provides solid confirmation that, but for his murder, Lennon would have returned to Britain during 1981 for the first time in 10 years", said Beatles historian Mark Lewisohn.
The letter from the estate of Judith Simons was recently discovered by Tracks Ltd, which offers valuations of music memorabilia.
Larry King: US talk show host dies weeks after testing positive for COVID-19 | US News
US talk show host Larry King has died at the age of 87.
The TV star was taken to hospital in Los Angeles in late December after testing positive for coronavirus.
King, whose career spanned more than six decades, had Type 2 diabetes and had suffered from lung cancer, angina and heart attacks in recent years.
King's broadcasting fame began in the 1970s with his radio programme The Larry King Show, which he hosted on the network Mutual Broadcasting System.
He then went on to have his own television show, Larry King Live on CNN, between 1985 and 2010, where his guests included politicians, celebrities, sports stars and well-known conspiracy theorists
You Me At Six: 'Everything is at stake' over visa-free touring in Europe | Ents & Arts News
You Me At Six frontman Josh Franceschi has told Sky News "everything is at stake" over the issue of visa-free travel for musicians in Europe – and has called on the government to "prove us all wrong and show they care".
The singer-songwriter spoke out about the issue as the British rock band's seventh studio album, SUCKAPUNCH, claimed the number one spot in the UK album charts.
A massive 85% of the first-week sales were physical copies of the record, the band's second to top the UK charts, and more than half were purchased from independent record stores – something of a boost for the industry while COVID-19 lockdown restrictions are still in place.
Like all other musicians at the moment, You Me At Six are unable to tour due to the pandemic. But in recent weeks, the issue of playing shows in Europe following Brexit has also made headlines, after it emerged the government's deal did not include visa-free travel for performers.
"Everything is at stake" if the problem is not solved, Franceschi said.
"Touring is kind of the lifeblood of the music industry. It's kind of always been that way, in particular for bands like ourselves.
"I mean, we're experiencing right now, we've got the number one album in the country. And for us, the thought of not being able to go on tour in mainland Europe and [that] not be an accessible, viable option is not one that we know that we're comfortable living with.
"So hopefully the government can prove us all wrong and show us that they do actually care about what people like myself and our peers have made a life out of doing, which is being performers and touring the world doing so."
Since leaving the European Union, British performing artists hoping to tour the continent must now seek separate permits to work in many of the 27 member states.
They will also have to pay for expensive carnets (permits) to cross borders with their equipment and trucks carrying kit, or they could have their journeys capped.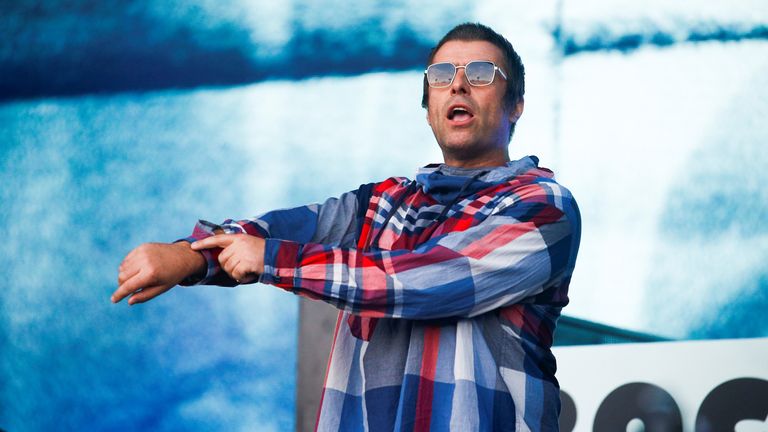 Earlier this week, more than 100 artists, from pop singers to classical composers, signed a letter calling on the government to resolve the "gaping hole where the promised free movement for musicians should be".
Stars including Ed Sheeran, Liam Gallagher, Brian May and Sting were among the signatories.
So too was The Who star and Brexiteer Roger Daltrey – who questioned what leaving the EU had "to do with the rock business" during a Sky News interview with arts and entertainment reporter Bethany Minelle in 2019.
After his decision to sign the letter saw Daltrey accused of hypocrisy on social media, he denied changing his opinion of the EU.
"I have not changed my opinion on the EU," he said in a statement. "I'm glad to be free of Brussels, not Europe.
"I do think our government should have made the easing of restrictions for musicians and actors a higher priority.
"Every tour, individual actors and musicians should be treated as any other 'goods' at the point of entry to the EU with one set of paperwork.
"Switzerland has borders with five EU countries, and trade is electronically frictionless. Why not us?"