Christmas lights sales up 238% as households put up decorations early | Business News
Sales of Christmas lights have more than tripled as consumers planned to put their festive decorations early, according to retail industry data.
Figures from Kantar showed demand for the lights was up by 238% in the four weeks to 15 November compared to the same period a year ago.
Meanwhile, limited opportunities to celebrate Christmas in pubs and restaurants saw alcohol sales rise 33% last month with sales of cream liqueurs doubling, Kantar said.
However demand for mince pies was down by 8% – reflecting "fewer opportunities to share a treat with friends and colleagues" according to the report.
A third of shoppers surveyed said they planned to put up Christmas lights early this year, because of the pandemic.
Sales of turkeys – both whole birds and ready to roast joints – rose by 36%.
Fraser McKevitt, head of retail and consumer insight at Kantar, said: "Many people have begun the countdown to Christmas 2020 already, using more time at home to go big on festive revelry."
The findings were published within a regular monthly update on supermarket sales, covering the 12 weeks to 29 November – showing an 11.3% rise in sales, the fastest rate of growth since August.
That accelerated to 13.9% in the last four weeks as eating and drinking out was curtailed by the lockdown in England.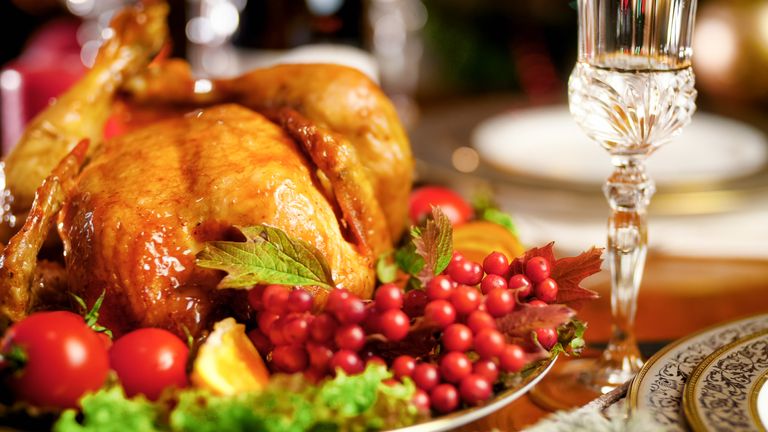 Kantar said the three days before the lockdown started on 5 November were especially busy, with grocery sales up that week by 17%.
November as a whole saw "shopper frequency" hit its highest level since the start of the pandemic "suggesting more confidence among people going into stores" said Mr McKevitt.
Those factors helped the month become the biggest ever for supermarket sales, which climbed to £10.9bn over the four-week period.
Online shopping continued to grow, with more than six million people purchasing their grocery shop over the internet – a new high.
The figures come as supermarkets and other retailers which have been able to stay open during lockdowns return £2bn in business rates relief to the Treasury.
Daisy tycoon Riley in bid approach to rival Maintel | Business News
One of Britain's most successful telecoms entrepreneurs has approached a listed cloud services rival about a potential takeover.
Sky News has learnt that Daisy Group, which is run by Matthew Riley, has lodged a preliminary 450p-a-share offer for Maintel Holdings, which is quoted on London's junior AIM stock market.
City sources said the approach had been made by Daisy earlier this month, valuing Maintel at close to £70m.
Maintel provides managed cloud and IT services to corporate customers, including a number of public sector clients such as NHS hospital trusts.
The company said in results last September that it had had a "challenging" first half because of the coronavirus crisis, but added that it had "played a key role during the pandemic to date in ensuring that hospitals, care homes, local authorities and other key front-line services have been able to function to maximum potential".
"We have also enabled hundreds of thousands of UK office workers to transition smoothly and efficiently to home working."
One analyst said the business would be a natural fit with Daisy's core operations.
If he succeeds with an offer, it would be the latest in a string of takeovers and disposals overseen by Mr Riley.
He recently sold a minority stake in Daisy's Digital Wholesale Solutions arm to the private equity firm Inflexion in a deal valuing it at £1bn.
Maintel shares were trading on Friday morning at about 393p, giving it a market capitalisation of £55m.
Daisy declined to comment, while neither Maintel not its advisers at Finncap could be reached for comment.
David and Victoria Beckham pay themselves £21m in dividends over two years | Business News
David and Victoria Beckham have paid themselves £21m in dividends from their businesses over the last two years.
The accounts filed with Companies House showed that a £14.5m dividend was paid to the famous couple in 2019, up from £11.1m in 2018, with a further £7.1m in 2020.
The most recent amount went to the Beckhams after they bought the 33% stake in David Beckham Ventures Limited that had been owned by XIX Entertainment – a media group run by music mogul Simon Fuller.
Pre-tax profits at the company, which manages the former footballer's global brand rights, dropped to £11.3m in 2019, from £14.8m the year before.
The decline was due to charitable donations made to UNICEF, currency fluctuations, and increasing staff numbers.
Mrs Beckham's fashion business, meanwhile, saw pre-tax losses grow from £12.5m in 2018 to £16.6m in 2019.
Victoria Beckham Holdings Limited, which is owned by Beckham Brand Holdings, XIX Entertainment and private equity firm NEO investment Partners, launched a cost-cutting programme last September.
Also last year, the group said it had breached the financial covenants of a loan with HSBC, which led to shareholders injecting £9.2m to settle the debt.
Sales at the fashion label increased £2.5m to £38.3m in 2019, but it continued to lose money and did not pay a dividend.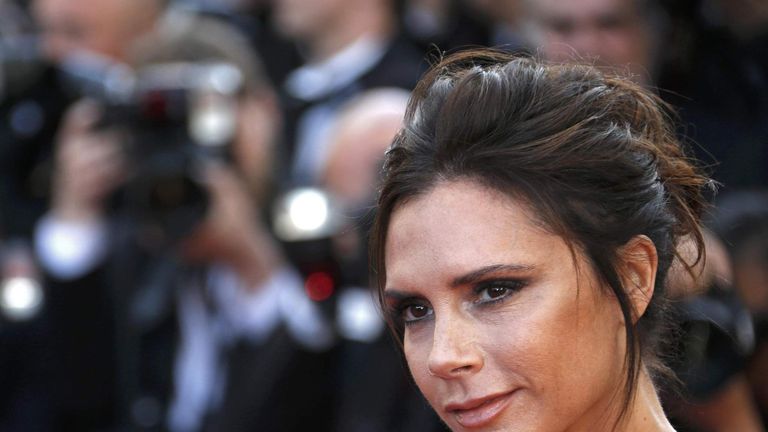 The accounts said: "Directors continue to focus on taking the company to break even.
"Since the year end, the COVID-19 pandemic has impacted trading, with stores carrying the company's products subject to varying lockdown restrictions.
"This led to a substantial closure of the group's stores during 2020 (late March to end May, November, late December onwards) and a resulting impact on revenues.
"Over this period the company's ecommerce operations saw positive year-on-year growth."
Virus lockdown and Brexit bureaucracy hit UK economy – PMI | Business News
Business activity saw its sharpest drop in the UK since May, according to a closely-watched survey.
The preliminary IHS Markit/CIPS Flash UK composite purchasing managers' index (PMI) fell to a reading of 40.6 in January, down from 50.4 in December.
Anything below 50 signals a contraction and the flash survey covers around 75-80% of the total survey.
The survey blamed the latest shutdown brought in by the government to limit the spread of the coronavirus and the post-Brexit shift to a more bureaucratic trading arrangement with the European Union.
Chris Williamson, chief business economist at IHS Markit, said: "Services have once again been especially hard hit, but manufacturing has seen growth almost stall, blamed on a cocktail of COVID-19 and Brexit, which has led to increasingly widespread supply delays, rising costs and falling exports."
The pace of job losses accelerated in January, despite an easing in December.
It comes as the number of UK deaths from COVID-19 nears 100,000 – the highest in Europe and the fifth-highest in the world after the US, Brazil, India and Mexico.
But, with the vaccine programme continuing to expand, there are hopes for an economic rebound later this year, with the number of companies feeling optimistic about the year ahead hitting a 6.5-year high.
The PMI for the services industry, which accounts for 80% of Britain's economy, fell to 38.8 in January from 49.4 in December, its lowest level since May and the third month of contraction.
The manufacturing PMI fell to 52.9 in January from 57.5 in December.
Ruth Gregory, senior UK economist at Capital Economics, said the drop in the composite flash PMI was "far larger than the consensus forecast".
On a more positive note, the manufacturing PMI "only" dropped from 57.5 in December to 52.9, and a third of that decline was due to the "stocks of purchases" balance falling to a more normal level.
"Admittedly, the PMI received a boost due to the lengthening of suppliers' delivery times, caused by Brexit supply chain disruptions and COVID-19 border closures. Longer delivery times are usually associated with strong demand and raise the headline index.
"But the output balance remained above the 50 no-change mark.
"Overall, the composite PMI points to a fall in GDP in January of about 5% month-on-month. That would be much bigger than November's 2.6% month-on-month fall in GDP, but at least it would be mild in the context of the 18.8% m/m decline seen during the first lockdown in April 2020."