Celtics, Heat are two teams moving in opposite directions
The NBA is approaching the All-Star break, and teams have started to show us what they are with about 32 games in the books. This week, I'm looking at two teams in particular, the Heat and the Celtics.
I believe these franchises are heading in opposite directions. Miami's season was derailed by injury and COVID-19 absences. Yet the Heat have maintained their intensity on defense, showing bettors signs of improvement as they continue to get some continuity with their personnel.
Meanwhile, the inherent flaws in Boston's roster have started to rear their ugly heads. A team many believed would find its way back to the Eastern Conference finals is now struggling to keep itself out of the play-in game.
Miami is getting warm
About two weeks ago, I thought the Heat were on the verge of a run. They had won three straight, but had covered just one of those games. The betting market had seemingly soured on the Heat, making them 1.5-point underdogs to the Rockets in a game the Heat won. Miami lost its next three games, however, failing to cover each time, and I backed away from my hypothesis. Well, the Heat were 3-0 SU and ATS in their last three entering Wednesday and are slowly starting to look like the team that won the Eastern Conference last season.
The Heat are second in defensive efficiency since Jimmy Butler returned from a foot injury, allowing 107.2 points every 100 possessions. Opponents were shooting just 44.1 percent from the floor and 35.6 percent from 3-point range. Because the Heat's defense has been so efficient, they have managed a +2.0 net rating despite ranking 22nd in offense over that stretch. What happens when Miami starts to find its way on offense?
The Heat finished last season seventh in offensive efficiency and second in 3-point shooting. This season has been derailed by injuries and disease, so their inconsistencies are understandable. Miami is a fantastic candidate to right the ship as it builds continuity. Right now, the Heat are 30/1 at BetMGM to win the NBA title, and 33/1 can be found. Those prices could look pretty good when the dust settles in the Eastern Conference.
Boston is wicked average
The Celtics lost on Tuesday night in Dallas, extending their slide to 3-7 SU and ATS entering Wednesday. Boston's offense has really taken a step back during this slump, averaging only about 109 points per 100 possessions over this stretch. The problem has been an offense that has no flow.
Sunday in New Orleans, the Celtics' offense devolved into isolation sets for Jaylen Brown, Jayson Tatum or Kemba Walker, and as a result they managed just 0.9 points per possession in the second half. This has been a problem all season, and it is why the Celtics rank 28th in assist rate at 54.5 percent. Yes, Marcus Smart has been sidelined with a calf injury, but Smart is not going to fix what is wrong with Boston's offense. Where does the improvement come from then?
In short, nowhere. This is what the Celtics are going to be this season. They are still a quality defensive team, and that will still lead to a postseason berth. But this is a thin team that lacks ingenuity on offense, and that will hold Boston back from competing for the Eastern Conference title.
Kelechi Iheanacho is Leicester's key man as club targets historic FA Cup final
Kelechi Iheanacho is possibly looking forward to Sunday's FA Cup semifinal against Southampton even more than his Leicester City teammates.
Usually, the FA Cup provides some level of distraction for wobbling sides who tend to welcome the interruption to their league malaise, but this is not just any game for the Foxes.
MORE: How to watch FA Cup in USA
Ask any local fan and you're likely to hear the same thing: the supporters being delighted at the prospect of making it to their first final at the sport's oldest cup competition in a couple of generations.
Having failed to play in the last four since 1982, Iheanacho's heroics in the last stage against Manchester United meant Brendan Rodgers got more joy at this round after suffering defeat at the hands of Chelsea last year.
The Nigeria front man netted twice and set up another in the Foxes' deserved 3-1 victory over a pitiful Red Devils side, carrying the 2016 Premier League champions into the final four.
Their last appearance in a final was in 1969, and the gap of 52 years is truly staggering.
They are the only PL champions to never win the FA Cup, and Iheanacho's form means Leicester is now two wins away from glory. While nothing will ever beat their 2016 league success, supporters will cherish victory in the competition and the club's return to Wembley this year has to elicit excitement in the fan base.
While it leaves no room for complacency, the Foxes were probably pleased by their semifinal draw which pits them with a Southampton side that hasn't been itself since the turn of the year. Compared to Manchester or Chelsea, this was the last-four encounter Leicester would have have desired after beating United . . . and the same could be said for Saints.
"[Southampton] are a strong side; they have quality individual players and they play as a team as well," Iheanacho told LCFC TV in the build-up to Sunday's match. "We need to do more than them, we need to fight and hurt them first in the first half, so we don't need to go behind.
"We always have that hunger and desire to win trophies, of course, other teams are preparing as well. We need to sacrifice so many things and give our best shot.
"That's what we need to do. In training and on the game, we need to do what we can, work extra and give extra than what we do, I think we are getting ready to do that."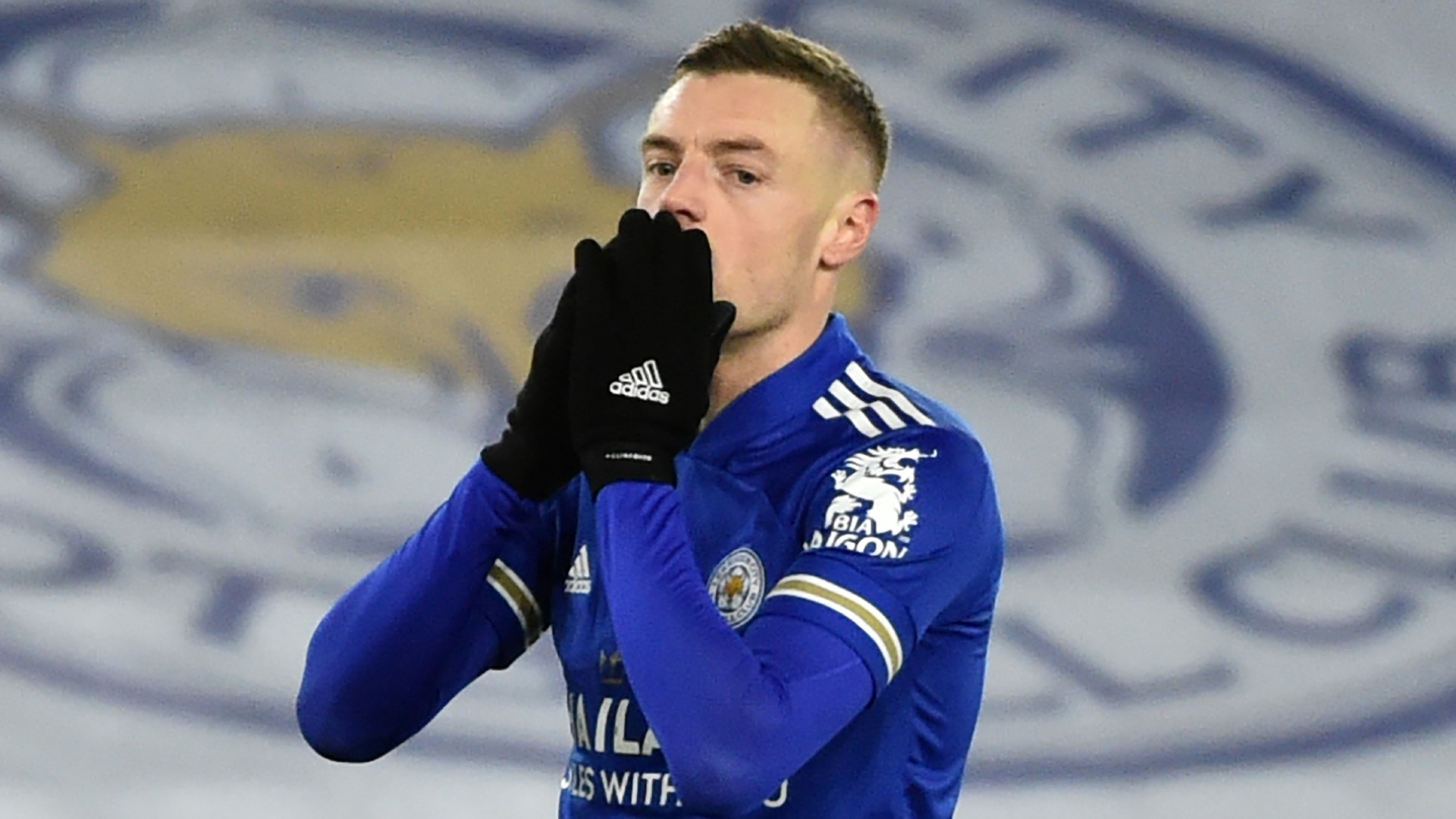 Given the dramatic decline of Jamie Vardy since the turn of the year, a counterargument is unlikely to be presented if anyone earmarks the West African as the Foxes' key man going into the game.
It was the ex-Man City player who thrived against West Ham United last time out when the Englishman toiled without success at the London Stadium as Rodgers' men rallied late on but lost 3-2 to put next year's Champions League participation in jeopardy.
Frankly, it's been that way for a few months now with Leicester's top striker a shadow of his usual self in the attacking third, scoring only once and assisting three in 16 games in 2021. In his opening 17 appearances in all competitions this term, Vardy was involved in 17 goals. The drop-off since January is jarring.
Even though CL qualification is still in the club's hand, this weekend isn't for worrying over its place among Europe's elite in 2021-22. Rather, the East Midlands club ought to be focused on being back at the Home of Football, featuring in its first FA Cup semi in 39 years and looking to take part in its first final in a half-century.
Iheanacho's three goals in the competition this season makes him Leicester's top scorer and the in-form front man who overtook Chelsea's Didier Drogba for FA Cup goals after his quarterfinal brace wasn't keen to dwell on supplanting the Blues legend's 12 strikes.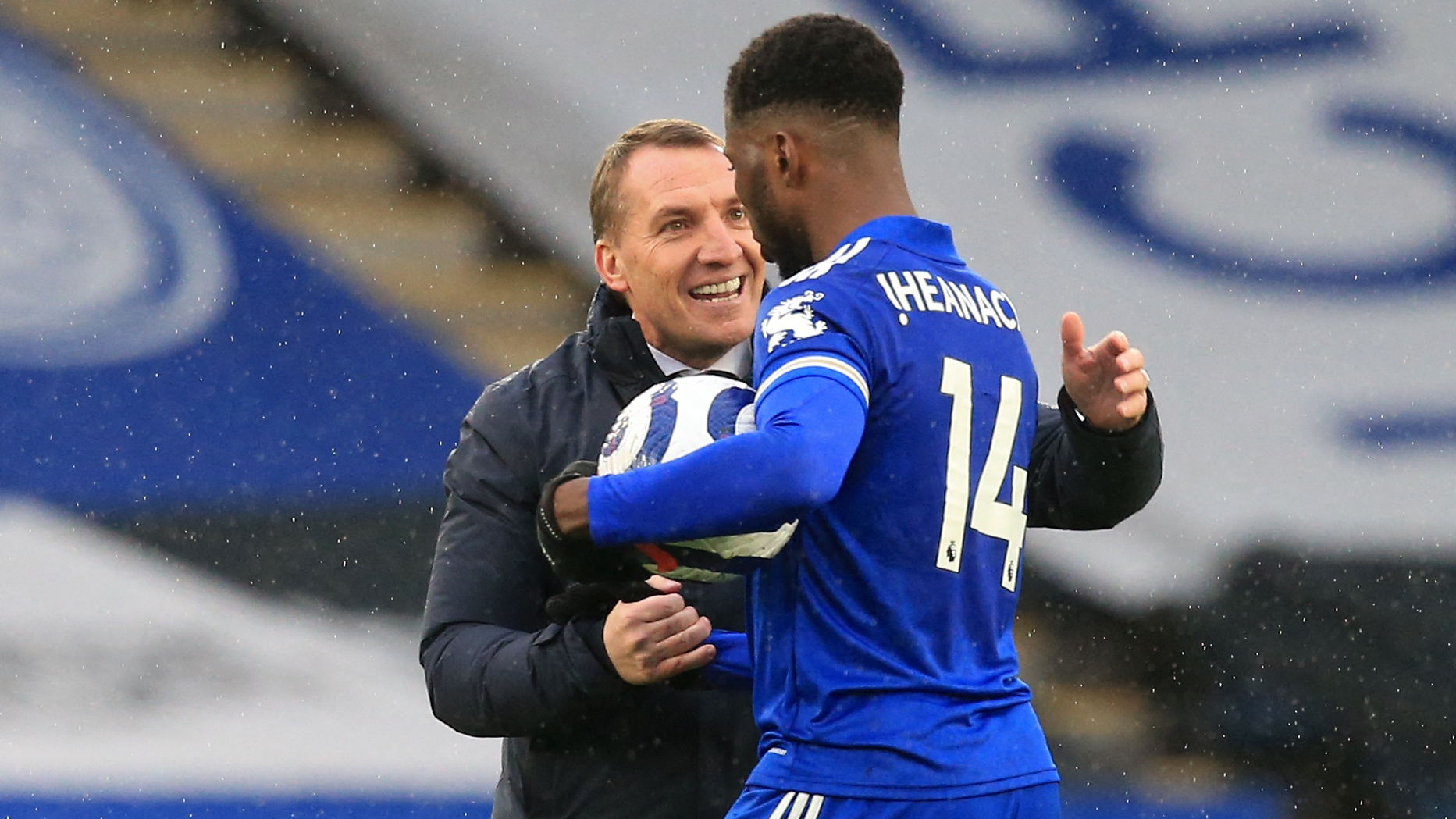 "Personally, I'm proud of it but I don't want to think about it, I don't want to lose my focus on the game," the Nigerian stated. "After the season, I will start thinking about it because we have big weeks in the FA Cup and the Premier League. We need that concentration and determination to win games and get to where we want.
"I'm in a good place at the moment, I just need to keep helping my team. I need to put in the hard work every day, the form is coming now and I just need to keep going."
Drogba, who by and large made Wembley his playground, was the West London side's man for the big occasions, a responsibility which made him feared in the competition's closing stages. Usurping the Ivory Coast icon is no mean feat, but the job is far from done.
Despite making history and ending nearly four decades of pain for Leicester fans, Iheanacho now has to carry the can to take Rodgers' side into their first FA Cup decider in over 50 years. Given his current form, you wouldn't bet against him.  
Mookie Betts' diving catch preserves another tense Dodgers win over Padres
The Dodgers-Padres rivalry jumped up another notch Saturday night courtesy of Mookie Betts.
Betts made a diving catch in center field to rob the Padres' Tommy Pham of a game-tying hit in the bottom of the ninth inning and seal a 2-0 Los Angeles victory. Betts caught Pham's line drive in the palm of his glove and then held onto the ball with both hands before it could drop to the turf. The catch withstood a video review.
Statcast pegged the catch probability at 10 percent.
"I just kind of blacked out," Betts told reporters, per MLB.com. "I just knew when the ball went up in the air, I had to catch it."
MORE: Cody Bellinger injury timeline
The play ended another tense affair between the top two teams in the National League West. Emotions were running hot for much of Saturday after Dodgers ace Clayton Kershaw and Padres utility man Jurickson Profar shouted profanities at each other in the fourth inning. Kershaw was upset that Profar hit catcher Austin Barnes' mitt with a late swing and drew a catcher's interference call.
The benches emptied in Friday night's series opener after Dodgers reliever Dennis Santana hit the Padres' Jorge Mateo with a pitch in the 10th inning. LA went on to win that game 11-6 in 12.
Kershaw wound up outdueling the Padres' Yu Darvish over six innings in Game 2, and he also drove in the Dodgers' first run with a bases-loaded walk. Justin Turner added insurance with a solo home run in the ninth inning. 
These teams will wrap up the series Sunday at Petco Park. Another high-level pitching matchup is on tap: Trevor Bauer for the Dodgers and Blake Snell for the Padres.
Lakers will not visit White House while in Washington, report says
The defending NBA champion Lakers will be in Washington, D.C., in late April to play the Wizards. Their trip reportedly will not include an excursion to the White House.
A source told ESPN's Dave McMenamin on Saturday that the Lakers will forgo meeting with President Joe Biden because of a tight travel schedule and COVID-19 protocols. The team has not ruled out a future meeting with Biden, however, the source added.
MORE: LeBron James injury timeline
The Lakers are scheduled to play at the Wizards on April 28 but will have April 27 open after arriving in Washington from Orlando, where they're scheduled to play the Magic on April 26. The team will return home to Los Angeles after the Wizards game and then play April 30 at Staples Center against the Kings.
Yahoo Sports reported Jan. 7, after Congress certified Biden's Electoral College victory over Donald Trump, that Lakers players wanted to visit Biden at the White House but needed to see whether Biden's schedule would allow for a meeting and what the White House's COVID-19 protocols would be in late April.
No reigning NBA champion has visited the White House since LeBron James and the Cavaliers met with former President Barack Obama in November 2016.