Carabao Cup: Spurs can't be written off despite City being their final hurdle
Undoubtedly, Manchester City is the favorite going into Sunday's League Cup final with Tottenham Hotspur, and for good reason.
The Lilywhites are facing a side that could move level with Liverpool's record of eight titles in the domestic cup competition, having won five of the last eight with the last three coming in succession.
MORE: How to watch the Carabao Cup final in the U.S. 
Indeed, Pep Guardiola has made it a habit of claiming the first piece of silverware in the English football calendar since his arrival in 2016 and this year is no different.
While City is favored to end the day with its eighth EFL Cup success, the managerial upheaval in North London could somehow play to the underdogs' advantage. Nobody, except the higher-ups at the club perhaps, saw Jose Mourinho's departure coming.
The expectation was that having taken the club within 90 minutes at least of ending a 13-year trophy drought, the two-time Champions League winner would be allowed to take Spurs over the line in their first final since that CL defeat by Liverpool in 2019.
That disturbance in the capital is hoped to be the tonic for Tottenham to claim a first title since 2008 and push it into one of the Champions League spots, which remain up in the air with the season's conclusion fast approaching.
It has been a topsy-turvy campaign for the club, and Serge Aurier's campaign has, by and large, resembled the club's general mood.
Initially playing second fiddle to summer signing Matt Doherty from Wolverhampton Wanderers, the Ivory Coast right back then became Mourinho's favorite in the autumn as Spurs looked to be Premier League contenders at the time.
The wide defender's performances in wins over City and Arsenal saw him become the side's primary right back but Doherty slowly came back into the reckoning and looked to have supplanted Aurier before March's injury layoff.
In truth, battling for the role of starting right back with the ex-Wolves man was one of the pre-season subplots but neither has truly held down a starting spot. The much-maligned West African has played in 48 percent of Spurs' PL games in 2020-21, starting just over half of their 33 fixtures.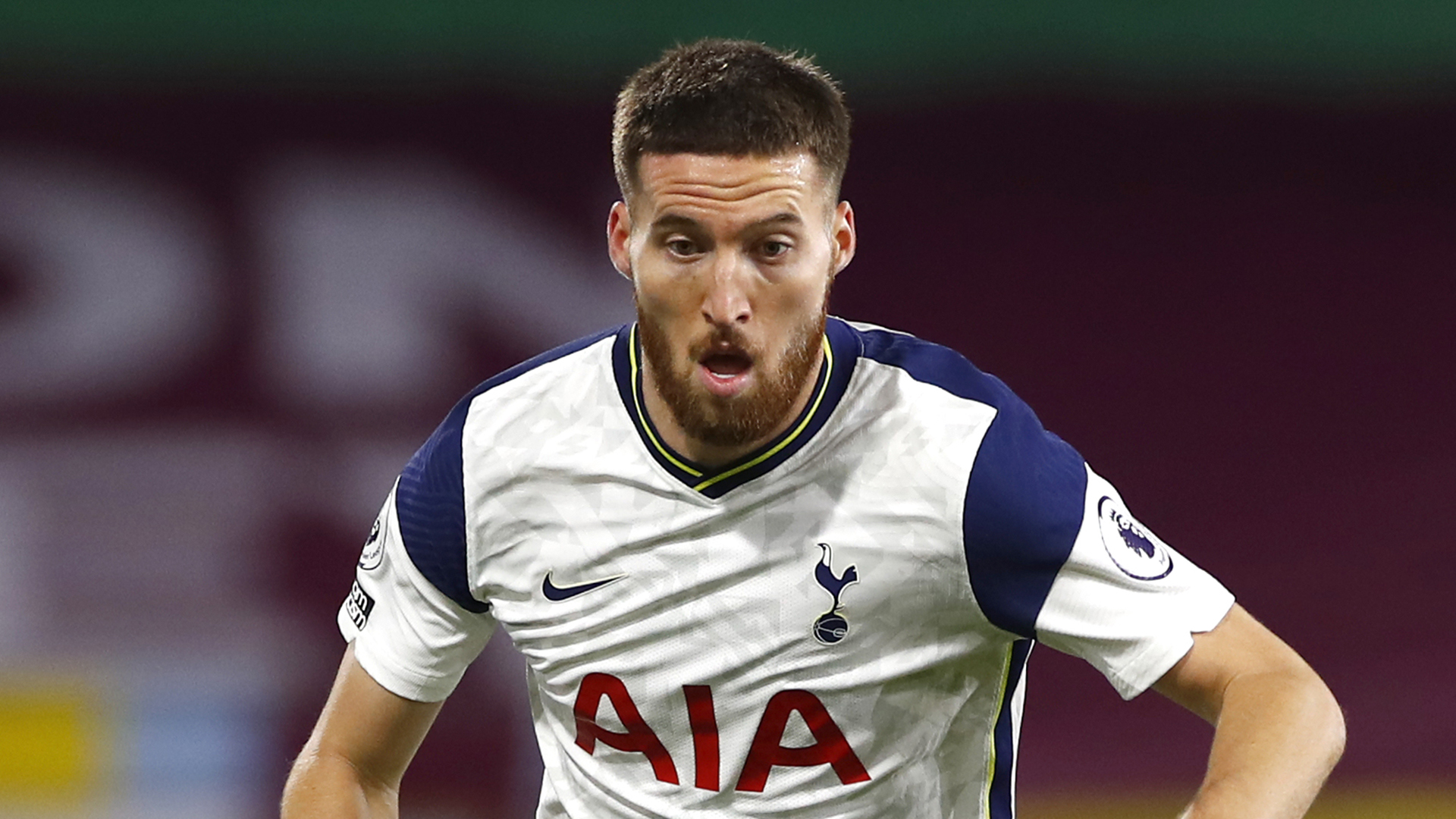 While interim boss Ryan Mason revealed the Irishman is back in training for Sunday's clash, opting to throw the 29-year-old back into the XI may be ill-advised and Aurier's rather encouraging showing vs. Southampton in midweek was pleasing to see.
After below-par displays vs Manchester United and Everton, the right back won more ground and aerial duels than everyone else on the pitch in Mason's first game in temporary charge vs Southampton, while he made more tackles than the players on both sides.
Even if the green Englishman has reservations on the former Paris Saint-Germain defender, a dearth of alternatives may be to the African's advantage and could mean he leans on the sometimes-misunderstood Ivorian on Sunday.
Having started in the 2015 final defeat by Chelsea, the interim manager knows what it feels like to lose at this stage and, despite Guardiola's side coming into the match as the media favorite, the London club ought to find positives in the Cityzens' recent drop off in performances.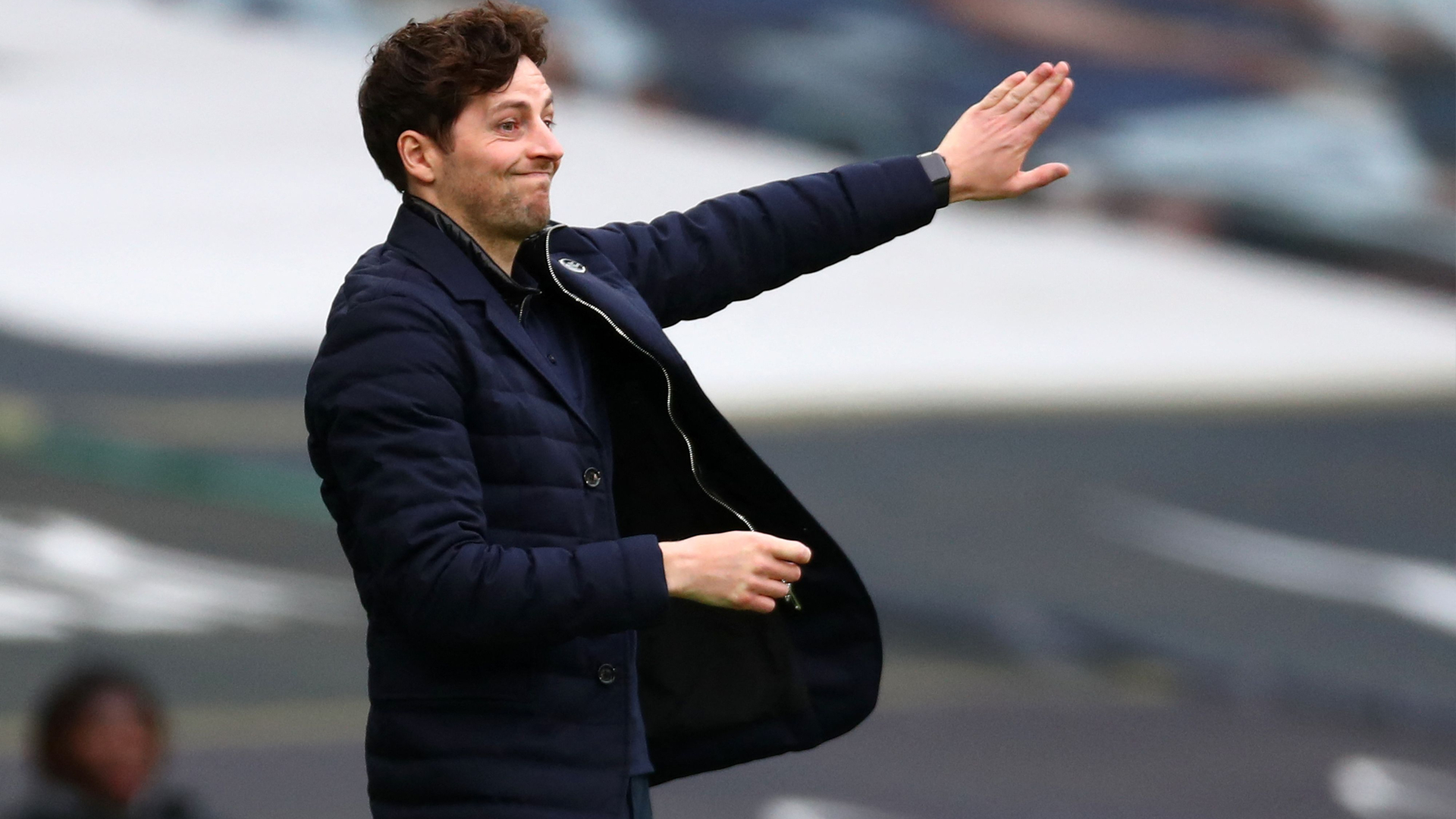 "From a personal point of view, winning means a lot, because I've been involved in the club for such a long time," Mason told the club website before the final.
"I think, more importantly, for the fans, everyone involved in the club, everyone who follows the club . . . it's been a long time, and hopefully, that ends at the weekend for everyone involved and associated with the club.
"Sunday will be great for the club. It's important this club is playing in cup finals, and we'll go there full of confidence."
Tottenham's chances certainly increase if Harry Kane is passed fit to feature at the Home of Football, although that gives no guarantees after 2018-19's Champions League final loss against Liverpool.
Mason experienced the elation of success as a younger player and fan in 2008 and the agony of defeat as a first-team player seven years later under Mauricio Pochettino.
After losing two finals since that triumph over Chelsea 13 years ago, the Englishman will hope the likes of Aurier step up against a distracted City hoping to be third-time lucky and end their extended trophy drought.
Marlins' Jesus Aguilar quite literally tries to steal signs from D-backs' Carson Kelly
Caught red-handed.
We know that batters can sometimes take a peek at catcher's signs to try to get as much information as they can. It's just part of baseball, after all. But Jesús Aguilar took it to the next level Thursday.
With Diamondbacks catcher Carson Kelly reaching first base, Aguilar decided to take a peak at the catcher's signs — by lifting up Kelly's wrist cheat-sheet.
MORE: Padres fan starts brawl after knocking out Rockies fan
Kelly responds with an incredulous, "What are you doing, man?"
Kelly's disapproval to Aguilar taking a peek results in a hilarious reaction from Aguilar, looking like a kid who was caught with his hand in the cookie jar before breakfast.
Aguilar is one of baseball's more fun personalities, so there's nothing to read into here. But it's not the first time that Aguilar has tried to steal signs. About a month ago, Aguilar stole an index card straight out of Dom Smith's back pocket during a game against the Mets — presumably a defensive positioning card that players carry with them on the field.
The Marlins would go on to win the game 5-1.
If Aguilar keeps this up, he might be able to score a role in an "Ocean's 11" reboot. 
NASCAR lineup at Dover: Starting order, pole for Sunday's race without qualifying
The starting lineup for Sunday's NASCAR Cup Series race at Dover International Speedway was set by applying the statistical formula NASCAR is using for the majority of the series' races in 2021.
Drivers' starting positions for the Drydene 400 (2 p.m. ET; FS1, TSN, MRN, SiriusXM NASCAR Radio) were based on four factors:
Driver's finishing position from the previous race (25 percent)
Car owner's finishing position from the previous race (25 percent)
Team owner points ranking (35 percent)
Fastest lap from the previous race (15 percent)
NASCAR is conducting qualifying and practice for just eight Cup Series races in the 2021 season. The next qualifying session will take place prior to the May 23 event at Circuit of the Americas, a road course outside Austin, Texas.
Below is the starting lineup, which was set without qualifying, for Sunday's NASCAR Cup Series race on Dover's 1-mile oval.
MORE: Watch Sunday's NASCAR race live with fuboTV (free 7-day trial)
Who won the pole for the NASCAR race at Dover?
Martin Truex Jr. was tabbed to lead the field to green for the Drydene 400 based on the mathematical formula. Truex is coming off his third win of the season, a dominating performance at Darlington last Sunday. He is the only driver to win more than once in the Cup Series in 2021.
Truex also gained the No. 1 pit stall, which is a valuable piece of real estate at Dover because track position is highly important on the Monster Mile.
The Joe Gibbs Racing driver is second in the series point standings to teammate Denny Hamlin, who will start in the second position Sunday. William Byron, Kyle Larson, Kevin Harvick, Kyle Busch, Ryan Blaney, Chase Elliott, Joey Logano and Chris Buescher received the other top-10 lineup spots.
NASCAR starting lineup at Dover
NASCAR used a mathematical formula to set the starting lineup for Sunday's race at Dover International Speedway, the Drydene 400, without qualifying.
| | | | |
| --- | --- | --- | --- |
| Start pos. | Driver | Car No. | Team |
| 1 | Martin Truex Jr. | 19 | Joe Gibbs Racing |
| 2 | Denny Hamlin | 11 | Joe Gibbs Racing |
| 3 | William Byron | 24 | Hendrick Motorsports |
| 4 | Kyle Larson | 5 | Hendrick Motorsports |
| 5 | Kevin Harvick | 4 | Stewart-Haas Racing |
| 6 | Kyle Busch | 18 | Joe Gibbs Racing |
| 7 | Ryan Blaney | 12 | Team Penske |
| 8 | Chase Elliott | 9 | Hendrick Motorsports |
| 9 | Joey Logano | 22 | Team Penske |
| 10 | Chris Buescher | 17 | Roush Fenway Racing |
| 11 | Christopher Bell | 20 | Joe Gibbs Racing |
| 12 | Tyler Reddick | 8 | Richard Childress Racing |
| 13 | Ryan Newman | 6 | Roush Fenway Racing |
| 14 | Austin Dillon | 3 | Richard Childress Racing |
| 15 | Brad Keselowski | 2 | Team Penske |
| 16 | Alex Bowman | 48 | Hendrick Motorsports |
| 17 | Chase Briscoe | 14 | Stewart-Haas Racing |
| 18 | Matt DiBenedetto | 21 | Wood Brothers Racing |
| 19 | Ross Chastain | 42 | Chip Ganassi Racing |
| 20 | Ricky Stenhouse Jr. | 47 | JTG Daugherty Racing |
| 21 | Michael McDowell | 34 | Front Row Motorsports |
| 22 | Bubba Wallace | 23 | 23XI Racing |
| 23 | Erik Jones | 43 | Richard Petty Motorsports |
| 24 | Daniel Suarez | 99 | Trackhouse Racing Team |
| 25 | Ryan Preece | 37 | JTG Daugherty Racing |
| 26 | Corey LaJoie | 7 | Spire Motorsports |
| 27 | Anthony Alfredo | 38 | Front Row Motorsports |
| 28 | Kurt Busch | 1 | Chip Ganassi Racing |
| 29 | Justin Haley | 77 | Spire Motorsports |
| 30 | Cole Custer | 41 | Stewart-Haas Racing |
| 31 | BJ McLeod | 78 | Live Fast Motorsports |
| 32 | Aric Almirola | 10 | Stewart-Haas Racing |
| 33 | James Davison | 15 | Rick Ware Racing |
| 34 | Cody Ware | 51 | Petty Ware Racing |
| 35 | Quin Houff | 00 | StarCom Racing |
| 36 | Garrett Smithley | 53 | Rick Ware Racing |
| 37 | Josh Bilicki | 52 | Rick Ware Racing |
Oliveira vs. Chandler purse, salaries: How much money will they make at UFC 262?
There's a whole lot of bling on the line at UFC 262, and not just from the lightweight championship belt.
Charles Oliveira (30-8-1, eight KOs) and Michael Chandler (22-5, 10 KOs) will vie for a significant payday and supremacy in the lightweight division as its Nos. 3- and 4-ranked fighters, respectively. That's especially impressive for Chandler, who is fighting under the UFC flag for just the second time after moving on from Bellator. He is on a current three-win streak, all via knockout, heading into his bout vs. Oliveira.
Oliveira, meanwhile, is on an eight-fight win streak, mixing in wins via submission, KO and decision into the mix. Will he prove his superiority over the relative UFC newcomer, or will Chandler put his stamp as the best lightweight in the world in just his second UFC fight?
With that, here's everything you need to know about the money they stand to make at UFC 262.
MORE: Sign up to watch the UFC 262 PPV, exclusively on ESPN+
UFC 262 purse, prize money
The official UFC 262 purse won't be revealed until after the fight has concluded, but the headliners' previous bouts in the Octagon could provide some indication of what they're expected to make.
Michael Chandler made a reported $530,000 from UFC 257, which included his Performance of the Night, win and sponsorship bonuses. He made $350,000 in show money. Oliveira made a reported $250,000 from UFC 256: $115,000 to show, $115,000 as a win bonus and $20,000 in fight week incentive pay.
Considering that each fighter made those figures without headlining their respective events, it stands to reason that each will look to make at least $500,000 from UFC 262.
MORE: Everything you need to know about UFC 262
What is Charles Oliveira's net worth?
Oliveria's net worth is estimated between $2 million and $3 million per mmasalaries.com and $2.21 million according to sportkez.com.
What is Michael Chandler's net worth?
Chandler has a net worth of $2 million, according to a 2020 estimate from wealthygenius.com.
UFC 262 card
Main card
Charles Oliveira vs. Michael Chandler (lightweight championship)
Tony Ferguson vs. Beneil Dariush (lightweight)
Katlyn Chookagian vs. Viviane Araujo (women's flyweight)
Shane Burgos vs. Edson Barboza (featherweight)
Matt Schnell vs. Rogerio Bontorin (bantamweight)
Prelims
Jacare Souza vs. Andre Muniz (middleweight)
Lando Vannata vs. Mike Grundy (featherweight)
Andrea Lee vs. Antonina Shevchenko (women's flyweight)
Jordan Wright vs. Jamie Pickett (middleweight)
Early prelims
Gina Mazany vs. Priscila Cachoeira (women's flyweight)
Kevin Aguilar vs. Tucker Lutz (featherweight)
Christos Giacos vs. Sean Soriano (flyweight)