Can Champions League glory launch Christian Pulisic into crossover stardom?
When American soccer's Christian Pulisic sprints across the field at Estadio do Dragao in Portugal on Saturday afternoon, there will be something on the order of 800 million eyes on him. There is no larger annual worldwide audience for a sporting event than for the UEFA Champions League final, and there is no greater reason for Chelsea's presence in this game than the goals Pulisic generated in the team's semifinal series.
In the sporting sense, Pulisic has become a big deal. At age 22, only a half-dozen years removed from leaving his Pennsylvania home to begin a pro soccer career in Germany, he is a prominent player at one of the most prestigious clubs in the world's most popular sport.
He is not yet a star, though, and by this we do not mean he is not a star player. We mean in the sense of accumulating social media followers, signing huge endorsement deals, laying siege to our screens — our televisions, our laptops, our tablets and phones — whether or not we are prepared for the barrage.
The curious chemistry that engenders such a figure is elusive, and it's possible it is less connected to performance in this era than ever before. Yes, we have Aaron Rodgers and LeBron James, but we also have Tim Tebow.
"I think we make a mistake in thinking that celebrity is a meritocracy," Pablo Torre, host of the ESPN Daily podcast and frequent panelist on Around the Horn and Pardon the Interruption, told Sporting News. "Because I think all the time now about the biggest crossover, the biggest new names in American sports, are Jake and Logan Paul. And it's depressing.
"The attention economy that rules American society, the internet, sports in general — the attention economy can be hacked in ways that don't require you to be that good at sports at all. They don't require you to be good at anything, outside of getting attention."
New York Post sports columnist Mike Vaccaro grew up in a sports world dominated by the Mets, Jets, Nets and other teams whose names didn't rhyme. For a short period in his childhood, because of the presence of Pele, Giorgio Chinaglia and Franz Beckenbauer, the New York Cosmos drew massive crowds to their home games, but that didn't last, and neither did the team and neither did the league. The sport here went mostly dormant for more than a decade.
It was reanimated by the USMNT's qualification for the 1990 World Cup, and by the awarding of the 1994 World Cup to the United States, which led to the formation of Major League Soccer. The dominance of the U.S. women's national team for three decades has been a sustaining force to the sport's growth.
In the men's game, though, the best teams and players are not here. And that includes Pulisic, save for his home-game appearances for the USMNT.
"You can follow whatever you want to follow now. You kind of determine what you want to care about. I think there's more of a shot for a guy like that now," Vaccaro told SN. "The teenagers in my neighborhood who I know spend a lot of time caring about sports, they care about the Yankees, the Giants and the Knicks, but they also have their Premier League teams. Almost all of them do. Invariably, they have their favorite players.
"This guy being an American is a draw for a lot of guys I know, including my next-door neighbor. He might not be able to get the kind of vast rewards someone in his position ought to get because of how good he is, but I think we're getting to a place where a guy like that will be nationally appreciated, more than he is now."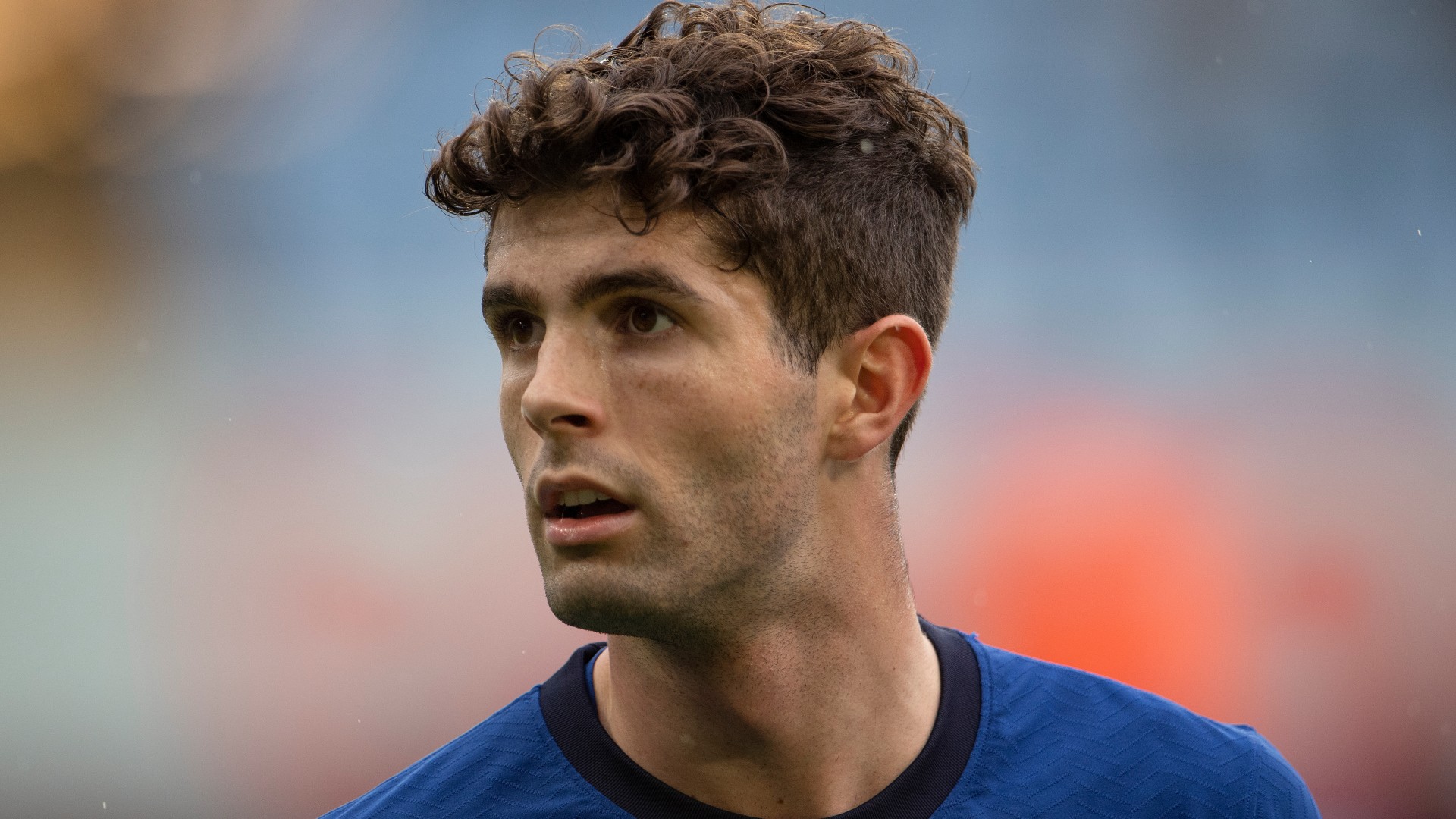 To the extent Pulisic is known at this point from NYC to LA, from Miami to Maine, from Seattle to South Carolina, it is entirely for the magical things he does with his feet. He has scored more Champions League goals than any American player, ever. He ranks No. 12 on the U.S. men's national team scoring chart with 15 international goals, though he is tied for 79th in appearances.
When he enters the game against Manchester City in the Champions League final, which is all but assured whether or not he is in the starting lineup, he will become the first American to play in the Super Bowl of European soccer.
Within the space of a month, Pulisic will have appeared in England's biggest annual game, the FA Cup final, and Europe's. He'll have conquered Real Madrid — the Yankees/Cowboys/Lakers of world club soccer — with his goal and assist in the Champions League semifinal series.
All of this, though, is happening roughly 4,500 miles away from the center of the United States. This would seem to be an obstacle to Pulisic's elevation to media stardom. Except he could cross over from across the Atlantic, according to Gail Sideman of G Publicity, who has done public relations and branding work for numerous athletes, teams broadcasters and authors.
"Oh, no question. I think because soccer is growing so much over here. I think more in the last probably 5-10 years than ever," Sideman told SN. "As crazy as it is, it's because of the women's game.
"I think he'd be great from a branding standpoint, and lord knows American soccer needs that. I don't care that he's playing in Europe. They need that face. If he did in a couple of interviews kind show a little sense of humor here and there … but I totally get his apprehension to do it.
"I saw a GQ article that didn't hurt. He's going to be that person that the girls kind of go gaga, and he can use that to his advantage. And not just because, 'Hey, I was in GQ,' but if brands want to get involved with him, he can certainly use his looks as a tool. That, plus his play. I think it's going to take some time, just because of his personality. If he was out there and gregarious, I think you'd hear a whole lot more about him now."
Pulisic missed the opportunity to spread the gospel of his brand when the United States failed to qualify for the 2018 World Cup. It surely was not his fault; still a teenager, he produced seven goals and seven assists during the qualifiers, including the only goal in the team's disastrous loss at Trinidad & Tobago. It was his problem, though.
Pulisic would have been showcased across the nation on Fox Sports World Cup broadcasts as the new face of American men's soccer. Instead, the tournament proceeded without him and his teammates. But there's another chance coming soon, with the 2022 World Cup scheduled to open next November in Qatar. The U.S. will face another challenging campaign to qualify, this one condensed as a result of the COVID-19 pandemic.
"For Pulisic, the World Cup is the big lever in all of this," Torre said. "Like, how do we invite soccer players into our homes? For Chris Paul, we do it through the NCAA Tournament when he was in college, and then we do it through the NBA and the postseason. It's a matter of tapping that audience that previously was unaware of someone like Pulisic.
"But I think that in terms of a guy who certainly is really, really good, a guy who wins a lot and has enviable leadership characteristics and … I think we're waiting for a story. Unfortunately, a story is not the same thing as success."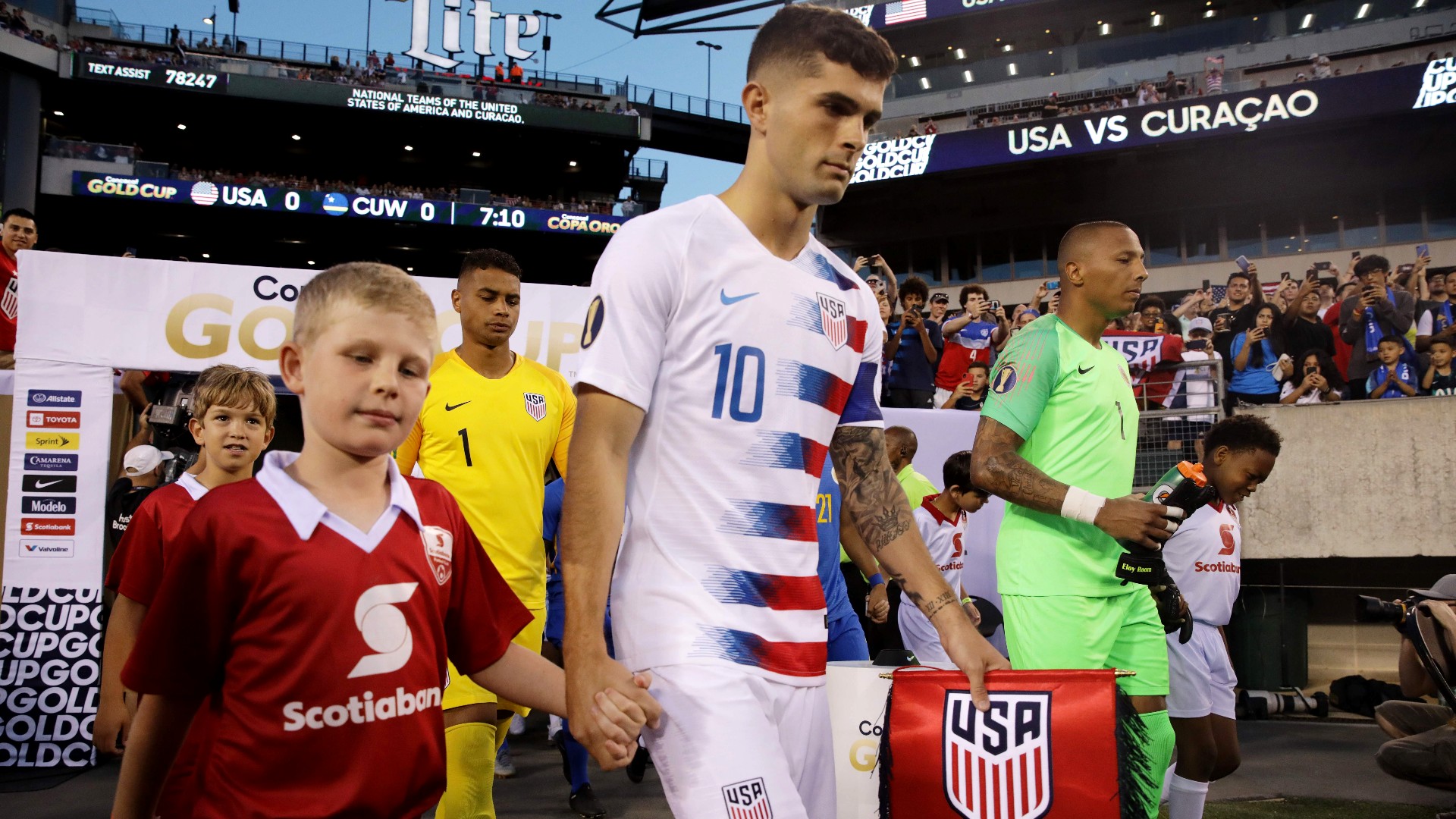 The essential element to having a story that connects with the American public is, indeed, telling it. This could be the central ingredient of crossover stardom, and the most absent for Pulisic, at least at this stage of his career: Does he want it?
There are athletes who earn significantly more from endorsements than from prize money or team salaries. We're talking about Tiger Woods, the year after he won his fifth title at the Masters, earning $2.3 million on the course and nearly 30 times that from sponsorships. So that's a motivation to push for broader recognition. But it also alters one's existence, and the differences can range from nuisance to nightmare.
"There are two ways you can do this. One is to lean all the way in, and that is the influencer model," Torre said. "You want it, you know how to play the game, you're good at it. This is your life.
"Mike Trout is someone who has deliberately rejected that, and part of me says, 'That guy actually has this all figured out.' It's the idea that, 'I do like walking around the street and no one knowing who I am. The very thing Major League Baseball wishes I would want, I actually don't. Because I have a pretty good sense of what that life might be like, and it sounds awful.' "
Although David Beckham won the Champions League and league titles in England, Spain, France and MLS, his fame occasionally had a negative impact on his game, even leading to a moment after an FA Cup loss in which Sir Alex Ferguson kicked a boot that was sitting on the floor that accidentally struck Beckham above his eye. After that locker room incident did not stay in the locker room, Ferguson insisted to the team's board of directors that Beckham be sold.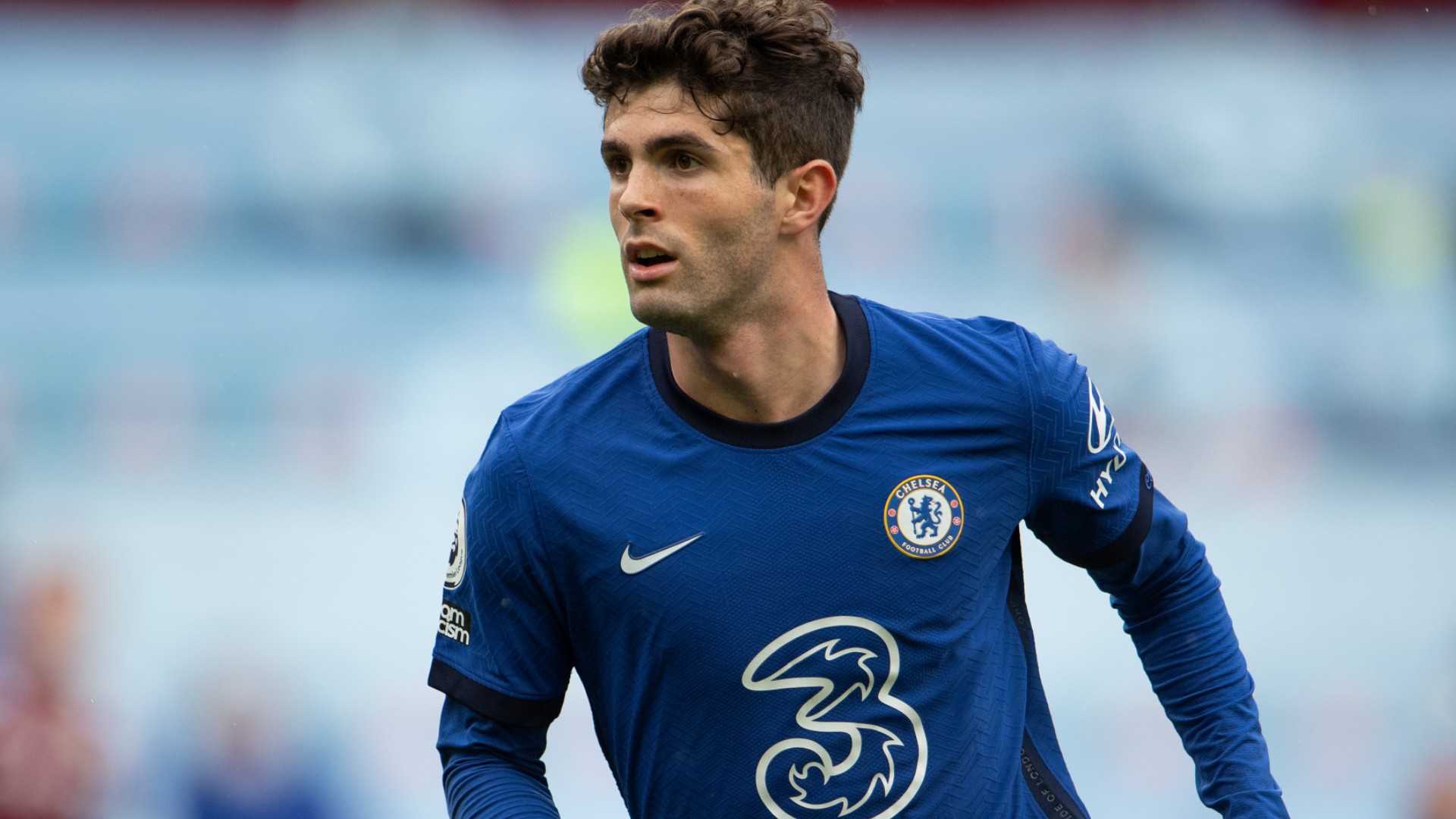 So it could be that Pulisic fears that sort of disruption, or that he simply is waiting to establish himself as a soccer star before concerning himself with becoming more than that. The effort to become a significant player could be hindered by outside distractions in a soccer world that still is beginning to accept that Americans are serious about the sport.
When Pulisic came to the U.S. with Borussia Dortmund in 2018 for a summer preseason tour that included a game at Soldier Field, he only briefly dealt with reporters despite being the star American attraction and being offered plenty of opportunity. He has been cooperative recently with major American broadcasters, sitting with Tim Howard of NBC and the CBS Sports studio team of Clint Dempsey, Oguchi Onyewu and Charlie Davies for extended conversations.
"He's not the most outgoing guy in the world," Jason Davis, host of the United States of Soccer program on SiriusXM FC, told SN. "I don't think he is built to be engaging and gregarious, which is fine. You don't have to be that. I don't think he looks like he doesn't want to be there when he does interviews and the like, but he's also not one to say anything interesting.
"He's not confident enough in himself — and maybe that changes — but he's not confident enough in the public sphere to kind of throw things out, make a joke. Zlatan Ibrahimovic is the extreme, for sure, but that's the kind of player who gets big attention. I mean, Zlatan has done ads in America, and you ask the average sports fan who he is, maybe 20 percent know who he is. But he has enough resonance because of his personality.
"Pulisic just isn't built that way. The bar is really high for him to achieve something that gets him massive recognition in this country. He has to win a Champions League, but also be the winning goalscorer to get a mention on SportsCenter. He would have to help the United States men's national team go to like a semifinal, and then there'd be lots to talk about."
College World Series bracket 2021: Full TV schedule, times, channels for NCAA baseball tournament
Men's College World Series action is back for the first time in two years, and there's going to be some thrilling matchups coming up. 
One of the most explosive pitching staffs in the nation in No. 4 Vanderbilt will face off against the highest-scoring lineup in the nation in No. 5 Arizona in the first bracket, while a pair of the highest-ranked teams in the country square off with No. 2 Texas taking on No. 7 Mississippi State. 
And that's just what's on tap for the first two days of the College World Series. 
The field also includes a pair of ACC Cinderella teams in NC State and Virginia that entered have had improbable journeys to Omaha, and a pair of all-around dominant top-10 teams in No. 3 Tennessee and No. 9 Stanford. 
Here is a complete guide for how to follow along with all the action coming up in the 2021 College World Series. 
MORE: Watch 2021 College World Series games live with fuboTV (7-day free trial)
2021 College World Series bracket
Bracket 1
| Team | W | L |
| --- | --- | --- |
| No. 4 Vanderbilt | — | — |
| No. 5 Arizona | — | — |
| No. 9 Stanford | — | — |
| NC State | — | — |
Bracket 2
| Team | W | L |
| --- | --- | --- |
| No. 2 Texas | — | — |
| No. 3 Tennessee | — | — |
| No. 7 Mississippi State | — | — |
| Virginia | — | — |
MORE: Everything to know about the 2021 College World Series field
How to watch 2021 College World Series
Date: June 19-30
Location: TD Ameritrade Park Omaha in Omaha, Nebraska
TV channels: ESPN, ESPN2, ESPNU
Live stream: ESPN+ | fuboTV
ESPN has provided coverage of the NCAA Division I Baseball Tournament throughout the postseason, and will continue into the College World Series. The games will alternate between being broadcast on ESPN, ESPN2 and ESPNU until it reaches the finals, when ESPN2 will carry the first and third games and ESPN will have the second. 
College baseball fans can also stream the games on ESPN+ or on fuboTV, though users will need the Sports Plus or fubo Extra add-on in order to view the games on ESPNU. 
College baseball schedule, scores
Saturday, June 19
| Game | Time (Channel) |
| --- | --- |
| NC State vs. No. 9 Stanford | 2 p.m. (ESPN) |
| No. 5 Arizona vs. No. 4 Vanderbilt | 7 p.m. (ESPN) |
Sunday, June 20
| Game | Time (Channel) |
| --- | --- |
| Virginia vs. No. 3 Tennessee | 2 p.m. (ESPN2) |
| No. 2 Texas vs. No. 7 Mississippi State | 7 p.m. (ESPN2) |
Monday, June 21
| Game | Time (Channel) |
| --- | --- |
| NC State-Stanford loser vs. Arizona-Vanderbilt loser | 2 p.m. (ESPNU) |
| NC State-Stanford winner vs. Arizona-Vanderbilt winner | 7 p.m. (ESPN) |
Tuesday, June 22
| Game | Time (Channel) |
| --- | --- |
| Virginia-Tennessee loser vs. Texas-Mississippi State loser | 2 p.m. (ESPNU) |
| Virginia-Tennessee winner vs. Texas-Mississippi State winner | 7 p.m. (ESPN) |
Wednesday, June 23
Wednesday schedule to be announced
Thursday, June 24
Thursday schedule to be announced, if necessary
Friday, June 25
Friday schedule to be announced, if necessary
Monday, June 28
| CWS Finals | Time (Channel) |
| --- | --- |
| TBD vs. TBD | 7 p.m. (ESPN2) |
Tuesday, June 29
| CWS Finals | Time (Channel) |
| --- | --- |
| TBD vs. TBD | 7 p.m. (ESPN) |
Wednesday, June 30
| CWS Finals | Time (Channel) |
| --- | --- |
| TBD vs. TBD (if necessary) | 7 p.m. (ESPN2) |
Who is in the College World Series? Teams, odds & bracket for 2021 NCAA baseball tournament
The field is set for the 2021 Men's College World Series. 
The final two games of the super regionals — Dallas Baptist vs. Virginia and Notre Dame vs. Mississippi State — wrapped up on Monday, with the Cavaliers and the Bulldogs punching their tickets to Omaha to play for a national championship. 
There has already been plenty of chaos in the postseason to get to this point. No. 1 Arkansas was taken down by unranked NC State in the super regionals. No. 6 TCU was knocked out in the regional round, as were four other top seeds in the original bracket.
Yet for all the chaos, the field is still loaded with teams viewed coming into the playoffs as among the best in the nation. Only NC State and Virginia come in as teams ranked outside the top 16 at the start of the playoffs. 
Here's all you need to know about the 2021 Men's College World Series.  
MORE: Full TV schedule to watch 2021 College World Series
Who is in the College World Series in 2021?
No. 2 Texas (47-15)
No team left in the 2021 field has won as many national championships as Texas. The Longhorns are looking to add to their six titles, tied for second with LSU behind only USC's 12 championships. The No. 2 team in the nation has carved through the playoffs to this point, winning all three regional games and both super regional games against South Florida. The Longhorns have been held to single-digit runs just once and have yet to allow a team to score more than four runs in a game as they've outscored opponents 49-12 during the NCAA playoffs. 
And it's no surprise they've dominated as this Texas team is loaded. It has one of the best starting pitchers in the country in Ty Madden, who has struck out 119 batters and posted a 2.41 ERA in 100.2 innings of work, to lead a group of arms that has recorded a collective 2.89 ERA this season, the lowest among Division I schools. But there's more to Texas than just the pitching. Four batters in the everyday lineup are batting over .300 — second baseman Mitchell Daly, designated hitter Ivan Melendez, third baseman Cam Williams and first baseman Zach Zubia — and three of them have clubbed double-digit home run totals — Melendez, Williams and Zubia. There's also some speed with center fielder Mike Antico already up to 39 stolen bases and left fielder Eric Kennedy sitting at 17. 
No. 3 Tennessee (50-16)
Tennessee just finished ahead in a tough SEC East at the end of the regular season, and had a strong SEC Tournament performance that came to an end in the finals against the top-ranked team in the country in Arkansas, but it's been a perfect run since that extra-inning championship loss. The Volunteers swept through the Knoxville Regional and took down No. 14 LSU in two straight games in the Knoxville Super Regionals, winning 4-2 and then 15-6 to knock out the Tigers. 
The Volunteers have gotten it done on both sides of the ball. Blade Tidwell has emerged as a tough arm to face down the stretch with a 3.57 ERA this season and 87 strikeouts in 95.2 innings per work. He's led a pitching staff that is second in Division I with a 3.72 strikeout-to-walk ratio and has the third-lowest walk rate in Division I at 2.44 BB/9. Sean Hunley has made a team-high 33 appearances and pitched to a 2.92 ERA and nine saves. The lineup can do a little bit of everything, with high on-base guys like shortstop Liam Spence (.477 OBP) and designated hitter Pete Derkay (.403 OBP), some power from bats like right fielder Jordan Beck (15 homers) and first baseman Luc Lipcius (15 homers) and some speed from second baseman Max Ferguson (15 stolen bases) and center fielder Drew Gilbert (10 stolen bases). 
No. 4 Vanderbilt
There is as much hype surrounding the Commodores as there is for any team in the College World Series. And why not? After a disappointing showing in the SEC Tournament, Vanderbilt swept through the Nashville Regional and the Nashville Super Regional, using its dynamic duo of Kumar Rocker and Jack Leiter to each go seven innings with double-digit strikeout totals against East Carolina to send the team to Omaha. 
The one-two punch of Leiter and Rocker is simply unfair. They're the consensus top college pitching prospects in the 2021 MLB Draft. Leiter has an ERA of 2.16 with 156 strikeouts in 96 innings of work, while Rocker has a 2.46 ERA with 155 strikeouts in 106 innings. The two lead a pitching staff that has the second-highest strikeout-per-nine rate in Division I at 11.8 K/9. And top-to-bottom, the lineup is dangerous. Freshman center fielder Enrique Bradfield Jr. has walked 42 times to just 36 walks while batting .356 and swiping a Division I-leading 46 bases this season as the leadoff hitter. The next two batters in the order — shortstop Carter Young and first baseman Dominic Keegan — each have 14 homers or more with Keegan batting .361 with a .673 slugging percentage and Young adding nine steals to his team-high 15 homers. And under coach Tim Corbin, who guided his team to the 2019 College World Series title, this Commodores team looks like a potent threat to repeat two years later. 
No. 5 Arizona (45-16)
When Arizona has been clicking this season, the Wildcats have been as tough to take down as any team in the nation. Twice during the year, Arizona had win streaks of at least nine games. The Wildcats then proceeded to dominate the Tucson Regional, winning all three games to move on to the super regionals. Returning to Tucson, there was no shortage of runs as Arizona won the first game against Ole Miss 9-3, lost the second game 12-3 and won the third and decisive matchup 16-3 to punch a spot in the College World Series. 
The Pac-12's regular-season champion has had one of the nation's best offenses this season. The team .327 batting average ranks fifth among Division I teams and the 526 runs scored lead all teams. Center fielder Donta Williams has an on-base percentage nearly at .500 while designated hitter Jacob Berry and catcher Daniel Susac each have slugging percentages above .580. Arizona's bullpen has four relievers with more than 20 innings and an ERA below 3.00, while Chandler Murphy has been a valuable swing arm, starting and relieving and working to a perfect 7-0 record and a 3.63 ERA in 62 innings of work. There's maybe no better lineup than that of the Wildcats in the College World Series this year. 
No. 9 Stanford (38-15)
No. 6 Texas Tech handled the Lubbock Regional and looked like it would be a challenge to take down on the road to the College World Series. Enter Stanford. At the Lubbock Super Regional, the Cardinal crushed the Red Raiders, winning the first game 15-3 and the second game 9-0. That came after Stanford staved off an underdog in UC Irvine, who defeated the Cardinal in the first finals game before Stanford came back to win the final elimination game 11-8. 
Stanford has one of the most dynamic batters in the College World Series in center fielder Brock Jones. The sophomore has a slash line of .302/.452/.620 with 16 homers and 14 stolen bases, while driving in a team-leading 54 RBIs and a team-high 53 runs scored. Jones was the sparkplug in the final super regional win, blasting three home runs to help send his team to Omaha. Second baseman Tim Tawa has been a similarly exciting player to watch as he's batting .281 with 11 homers and 13 stolen bases. Ace Brendan Beck has emerged as a dominant arm for the Cardinal, pitching to a 2.96 ERA with 128 strikeouts in 100.1 innings and a near-perfect 9-1 record. Opponents have hit just a measly .195 against him so far this season. 
No. 7 Mississippi State (45-16)
Yet another team from the vaunted SEC reaching the College World Series, the Bulldogs brought out the bats against Notre Dame to finish off the Fighting Irish in the Super Regionals, defeating them 11-7 in the third game to reach the College World Series. Even against the No. 10 team in the nation, it was no surprise to see Mississippi State light up the box score as it won 9-8 in the first game of the Starkville Super Regional after sweeping through the regional with at least six runs scored in each game.
It has been the latest surge for a Mississippi State team that has been up and down near the end of the season. It ended the regular season by sweeping a tough Alabama team before it was knocked out of the SEC Tournament in resounding fashion, losing the first game to Florida 13-1 and the second game to Tennessee 12-2. But when this Bulldog team is clicking, it is one of the best in the nation. Will Bednar has given Mississippi State a true ace as he's considered a top MLB Draft prospect as he's pitched to a 3.53 ERA with 113 strikeouts in 74 innings, while compiling a 7-1 record, and Christian MacLeod has shown flashes of brilliance as the No. 2 starter. The pitching staff as a whole leads the nation with a 12.4 K/9. The lineup starts with one of the best bats in the nation in right fielder Tanner Allen, who is batting over. 390 with double-digit homers and more than 60 RBIs. Center fielder Rowdey Jordan has been another dynamic bat with a batting average over .320 and reliever Landon Sims has been a wipeout closer with 10 saves, 81 strikeouts and a 1.28 ERA in 42.1 innings. 
NC State (35-18)
The Wolfpack pulled off the biggest upset so far this year when, on Sunday, it took the elimination game against No. 1 Arkansas to eliminate the Razorbacks. Arkansas won the SEC regular season and tournament titles and finished the year 50-13, having lost only one series all year: the super regionals. But NC State had proven coming into the series that it could hang with any team. It reached the ACC Championship final, though it fell to Duke, but wrapped up the year on fire, having swept then-No. 16 Pitt and taken two of three from then-No. 9 Florida State. After the ACC tournament, NC State proceeded to sweep through the Ruston Regional, beating Alabama and taking both games against No. 17 Louisiana Tech. 
Simply put, this is a team that hits. Left fielder Jonny Butler, center fielder Tyler McDonough, designated hitter Terrell Tatum and first baseman Austin Murr are all batting over .300, while six total batters on the team have mashed double-digit home runs. Butler, McDonough and Tatum have proven to be dual-threats for the offense, with each batter having hit at least 11 home runs and swiped at least 13 bases. The issue has been more with keeping the opposition from scoring. The team has a collective 5.12 ERA this season, and only starter Sam Highfill (3.98) has an ERA below 4.00, but the pitching has steadily improved as the season has gone on and has shown it can get the job done against tough lineups. 
Virginia (34-25)
The last time UVA reached the College World Series, the Cavaliers defeated Vanderbilt to win the 2015 national championship. They're back in 2021, and have done it not as one of the top ranked teams, but as an underdog. Virginia lost in the ACC semifinals to Duke after finishing third in the Coastal Division, but did eliminate Notre Dame from the playoffs along the way. The Cavaliers then lost the first game of the Columbia Regional to South Carolina before winning four straight, beating the Gamecocks and twice beating No. 15 Old Dominion. They faced similar odds in the Columbia Super Regional, losing the first game to Dallas Baptist before winning the next two elimination games. 
UVA hasn't been a flashy team this season, but it has gotten the job done when it needs to. The Cavaliers were led at the dish by outfielder Kyle Teel, who hit a go-ahead grand slam against Dallas Baptist in Game 3 of the super regional. He has hit over .300 this season with nine home runs as he has made an early impression on the Cavaliers as a freshman. On the mound, senior Andrew Abbott has continued his standout UVA career in his final season with a 3.04 ERA and 152 strikeouts in 100.2 innings of work. If he's on the mound, he'll be a challenge for any team to beat. 
College World Series odds
This section will be updated when odds for the College World Series have been posted. 
College World Series bracket 2021
The four teams in each bracket will face off in a double-elimination tournament the same style as the regionals to decide which two teams will move on to the College World Series finals. 
Once there, the winners from each bracket will face off in a best-of-three series to declare a national champion. 
Here's a look at how the brackets are shaping up in Omaha. 
Bracket 1
| Team | W | L |
| --- | --- | --- |
| No. 4 Vanderbilt | — | — |
| No. 5 Arizona | — | — |
| No. 9 Stanford | — | — |
| NC State | — | — |
Bracket 2
| Team | W | L |
| --- | --- | --- |
| No. 2 Texas | — | — |
| No. 3 Tennessee | — | — |
| No. 7 Mississippi State | — | — |
| Virginia | — | — |
When & where is the College World Series?
Date: June 19-30
TV Network: ESPN/ESPN2/ESPNU
Location: TD Ameritrade Park Omaha, Omaha, Nebraska
After the College World Series was called off in 2020 due to the coronavirus pandemic, baseball will be back in TD Ameritrade Park Omaha in Omaha, Nebraska in 2021. 
Omaha has hosted the College World Series dating back to 1950, and TD Ameritrade has been the home ballpark since June 2011. 
ESPN networks will continue their coverage of the NCAA Division I Baseball Championships through the College World Series. A schedule for the games has not been released yet. 
Joel Embiid stops in middle of postgame press conference to admire Kawhi Leonard's monster dunk
Joel Embiid had a brutal night, but at least Kawhi Leonard was there to cheer him up.
In the 76ers' Game 4 loss to the Hawks on Monday, which evened the Eastern Conference semifinal series at two games apiece, Embiid totaled 17 points, 21 rebounds and four assists, but he shot just 4 of 20 from the field, including 0 of 12 in the second half. Yes, the MVP runner-up missed every shot he took over the final two periods — not ideal if you're a Sixers fan.
MORE: NBA Twitter reacts to Leonard dunking on Favors
Joel Embiid went 0-12 in the 2nd half. That's the most attempts in a half without a make over the last 25 postseasons. pic.twitter.com/MkJpGe8zK1

— Kirk Goldsberry (@kirkgoldsberry) June 15, 2021
Embiid's biggest miss came in the closing seconds when he rolled to the basket and botched a layup that would have given Philadelphia the lead. The four-time All-Star has been playing with a torn meniscus in his right knee, and he admitted that the injury limited his explosiveness.
"Great look, great look. I just didn't have the lift," Embiid said during his postgame media availability. "Thought I got fouled, too. But usually I would go up, especially for a bucket like that, try to dunk it, or try to get fouled and get an and-one. But I just seem to not be able to jump for obvious reasons. Like I said, it's tough, but gotta think about Game 5."
Before the conclusion of his press conference, Embiid stopped in the middle of an answer to watch an incredible moment from Game 4 of the Clippers-Jazz series. Embiid caught a glimpse of Leonard annihilating Jazz big man Derrick Favors with a one-handed dunk and couldn't help but react to the play as it unfolded.
"I just felt like I didn't have it tonight, and of course you can kind of — oh my God," Embiid said. "You see that dunk? See that Kawhi dunk? Man, wow. But you can see from the beginning of the game, it was tough. You could just tell. If I'm not dominating, especially defensively, it's easy to tell. So, I'm sure they saw it.
"But yeah, that Kawhi dunk was crazy. Man. All right, guys. Have a good night."
Perhaps that vicious slam will inspire a bounce-back performance from Embiid as the series heads back to Philly.