Airbnb targets $34.8bn valuation in Wall Street float | Business News
Airbnb is aiming for a valuation of up to $34.8bn (£25.5bn) when it floats in New York next week after a swift recovery in its fortunes in the wake of the coronavirus pandemic.
The company's plans for an initial public offering (IPO) had been delayed earlier this year as travel restrictions hit bookings and prompted a cull of jobs.
But it has recovered more quickly than traditional hotels as guests seek homes in rural locations away from crowds.
In a regulatory filing on Tuesday, the company said it expected to price its shares at between $44 and $50 when they list on Wall Street's Nasdaq exchange on 10 December, giving it a valuation of $34.8bn at the top end.
Founders Brian Chesky, Joe Gebbia and Nathan Blecharczyk, whose stakes in the company will each be worth more than $3bn, plan to sell stock worth nearly $100m in the IPO launch.
Some of its other investors include Hollywood actor Ashton Kutcher.
San Francisco-based Airbnb, launched in 2008, has more than seven million listings on its platform, with four million hosts, worldwide.
The company allows homeowners to make money by renting their flats and houses while they are away themselves.
Revenues fell 32% to $2.5bn in the first nine months of this year as travellers cancelled plans.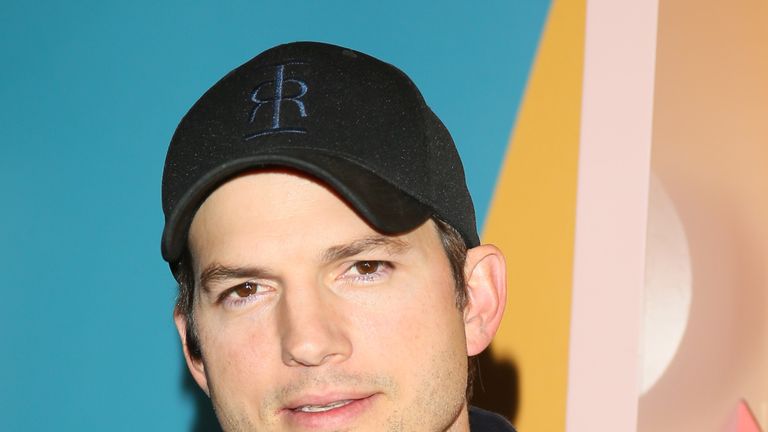 In May, Airbnb cut 1,900 jobs, or around 25% of its workforce, as it slashed investments in projects not related to its core business, including film production.
The number of nights and experiences booked on its platform were down by 72% in April. But they recovered later in the year and were only about 20% down in July, August and September.
Its recovery helped Airbnb post a surprise profit in the third quarter.
The company appears to have benefited from a trend revealed in figures from hospitality data firm STR, which showed short-term rental occupancy in some locations was much higher than occupancy for hotels in October.
Airbnb has said it thinks the shift to working from home will see more businesspeople book holiday rentals.
"We believe that the lines between travel and living are blurring, and the global pandemic has accelerated the ability to live anywhere," the company said in a recent financial filing.
Barclays weigh £3bn float of online retailer Very Group | Business News
The proprietors of The Daily Telegraph have begun exploring plans for a £3bn-plus flotation of Very Group, their booming online retail operation.
Sky News has learnt that the Barclay family is at the early stages of examining whether to take Very to the public markets in order to capitalise on exploding investor interest in digitally led retailers.
Insiders said that the family had started evaluating such a move prior to the unexpected death this week of Sir David Barclay, who with his twin brother Sir Frederick had built one of Britain's biggest private business empires.
A decision about an initial public offering (IPO) of Very Group is not thought to be imminent, but sources close to the family acknowledged that it was under more serious contemplation than at any previous point.
It was unclear on Friday evening whether Very's board had formally appointed bankers to help advise on a potential listing plan, although one source said that UBS – which has advised the company in the past – was likely to be involved.
If the owners did decide to pursue a public listing, it would expose a Barclay-owned business to the glare of public equity markets for the first time, marking a significant departure for a family which has – despite the profile of the assets it owns – always sought to protect its privacy.
In addition to the Telegraph titles, the Barclays also own the logistics business Yodel.
Last year, the family sold London's Ritz hotel following a bitter dispute between the twins over its valuation.
A legal battle involving allegations of corporate espionage may yet continue despite Sir David's death.
Last year's Sunday Times Rich List estimated that the brothers had amassed a combined fortune of about £7bn.
A flotation of Very Group would be a logical step for a business which, like many online retailers, has been among the big beneficiaries of the coronavirus pandemic.
While high street chains have invariably been struggling to stay afloat, Very reported this week what it described as a record-breaking Christmas and Black Friday trading performance.
The company is run by Henry Birch, a former boss of the casino operator Rank Group, and chaired by Aidan, one of Sir David's sons.
In a trading update published this week, Mr Birch said the Christmas trading period had "started early at Very and our committed team worked tirelessly to deliver for our customers".
"Because we sell everything our customers could possibly want except food, are online only and offer a range of payment options, we were perfectly placed to help a record number of people make the most of the festive period."
The company said it had seen more than 500,000 new customers use the Very Group platform, with 139m website visits – a year-on-year rise of nearly 50%.
"Our record-breaking performance was supported by our new fulfilment centre, which processed 3.9m orders during peak; an incredible achievement for a facility that only launched in March this year, when the first national lockdown was announced," Mr Birch added.
"While the economic picture remains unpredictable, we have strong momentum as we begin the year."
Very Group last explored the possibility of bringing in external investors in 2017, when it held talks with a number of large private equity firms.
At the time, it sought a roughly-£3bn valuation for the business, which at the time was called Shop Direct, but ultimately decided not to pursue a sale.
A Very Group spokesman declined to comment on Friday.
ITV picks firm to screen successors to chairman Bazalgette | Business News
ITV is kicking off a search for a new chairman as Sir Peter Bazalgette prepares to step down next year after almost a decade on the broadcaster's board.
Sky News has learnt that ITV's nominations committee, led by the former Jupiter Fund Management boss Edward Bonham Carter, has appointed Spencer Stuart to oversee the search.
Sir Peter, who has chaired the commercial television group since 2016, is not expected to leave until his term expires in May 2022.
In total, he will have served for nine years on ITV's board, having been a non-executive director for three years prior to replacing Archie Norman.
Sir Peter, a former chief creative officer at the TV production company Endemol, is a respected figure both at ITV and in the wider broadcasting industry.
A number of the company's leading shareholders are said to be disappointed that he has effectively been "timed out" by the corporate governance code, which stipulates that chairs are no longer deemed independent after nine years in total on a listed company's board.
His successor as chair will inherit a company that, like many others, is grappling with rapid changes convulsing the media landscape.
ITV's stock price has been hit by the coronavirus pandemic, with the company's chief executive, Dame Carolyn McCall, revealing last summer that advertising revenue had been hit by the sharpest fall in its history.
During the last 12 months, shares in ITV have fallen by nearly a quarter, giving the company a market value of £4.37bn.
ITV declined to comment on the search for a new chairman.
COVID-19: Supreme Court backs small firms over business interruption insurance claims | Business News
Small firms are cheering a Supreme Court ruling that appears set to force insurers to pay out on disputed coronavirus business interruption claims potentially worth £1.2bn.
Judges were asked to set the parameters for valid claims from various policies following a test case brought by the Financial Conduct Authority (FCA) with the support of eight insurance companies last summer.
The High Court judgment, handed down in September, was widely seen as supportive for the bulk of the estimated 370,000 companies said to be affected by the dispute.
Hiscox Action Group has hailed the Supreme Court ruling as a "massive boost" for UK businesses.
A broad range of firms including pubs, cafes, wedding planners and beauty parlours argued they faced ruin when they were turned down by insurers for business interruption policy claims on losses caused by the first national COVID-19 lockdown.
Reasons for turning down payouts by insurers included that policies demanded there be local cases in any outbreak situation.
The legal process was fast-tracked to the highest court in England and Wales which said on Friday that it was to had "substantially allowed" the appeal brought by the FCA and an action group to clarify the position.