10 cruelty-free makeup kits from SHANY you need to try
Whether you're feeling bold, flirty, or want a more neutral look, these makeup kits from SHANY have what you need.
We've rounded up 10 makeup sets that include everything from eye shadow to blush, bronzer, nail polish, lipstick and more.
SHANY's makeup is designed in the USA and is cruelty-free, so it's not tested on animals.
Now you can look and feel great about the makeup you have on when you're wearing SHANY.
This makeup kit features both vibrant and neutral shades for a fun and funky look. The kit includes two face powder blushes, 23 neutral and bright eye shadows in pearl and matte finishes, a mini tube of mascara, a double-sided eye shadow applicator and a mini blush brush. It's the perfect kit to bring with you when you travel and has a built-in mirror for on-the-go applications.
Buy Now
---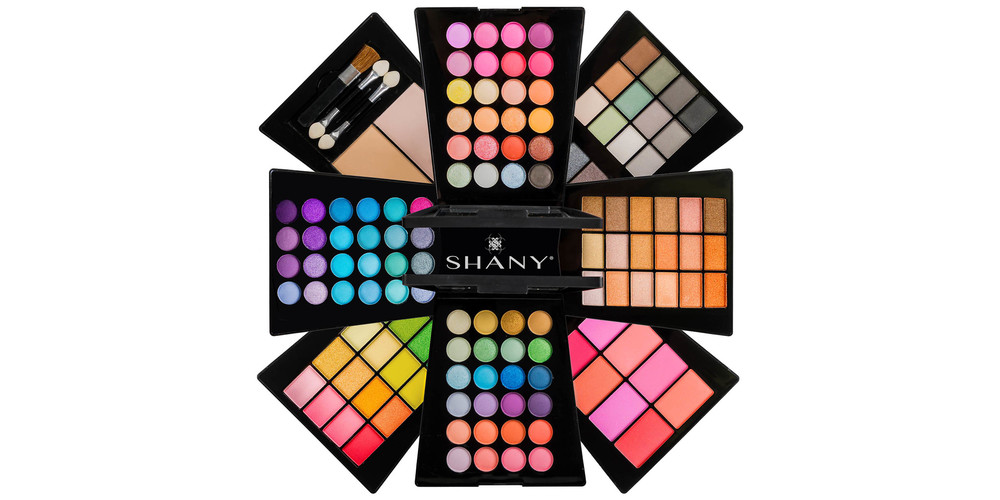 Open up this makeup palette and you'll find 122 neutral and bright eye shadow shades, one matte and one shimmery face powder, and eight beautiful powder blushes. Its unique windmill design opens to reveal two mirrors on each side and eight built-in palettes. You'll also get two double-sided eye shadow applicators and a blush brush.
Buy Now
---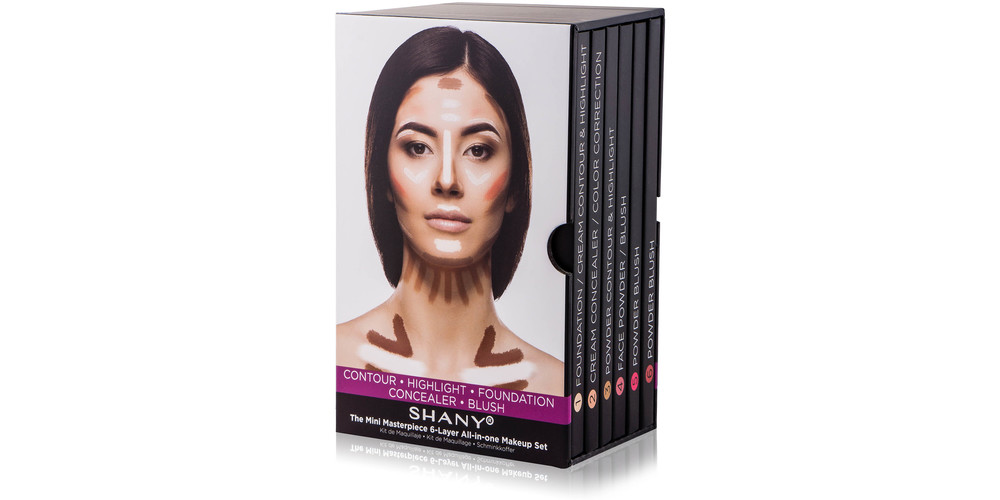 This kit is for everyone: those who have never contoured before and those who consider themselves contouring pros. The first layer consists of six pans of blendable cream foundation and contour makeup, including cream highlighting shades. The second layer has 11 round pans of cream concealer makeup, including four color correctors in the shades.
The third layer features six pans of buttery powder contour makeup, including bronzer and highlighting shades. The fourth layer features six pans of powder blush makeup, including shimmer and matte shades in cool and warm tones. The fifth layer includes six pans of blendable, powder blush makeup, including shimmer and matte shades in cool tones. Finally, the last layer has six pans of powder blush makeup, including shimmer and matte shades in warm tones.
Buy Now
---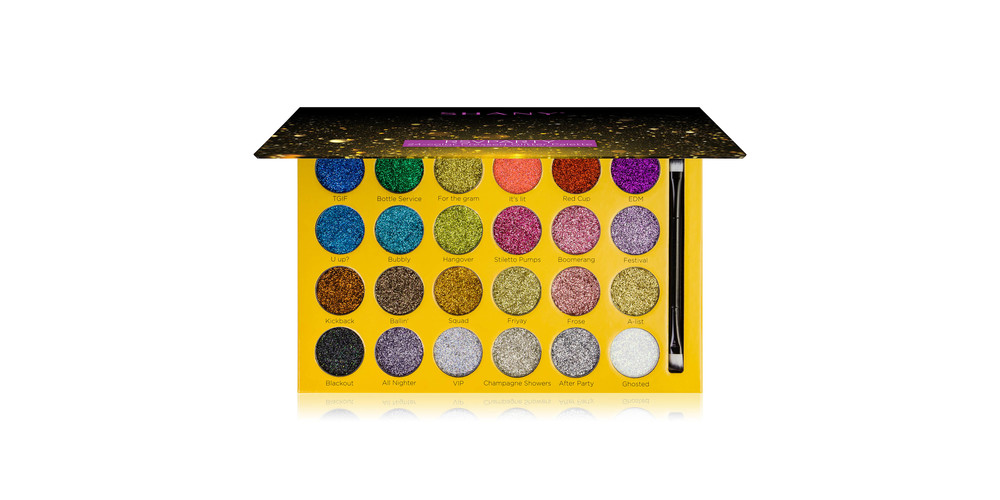 You'll get 24 total ultra-pigmented and long-lasting glitter shades along with a double-sided applicator. It's not just for your eyes: You can use these on your face, hair, nails or other areas of your body. Wear alone or layer it on top of matte shades for extra oomph.
Buy Now
---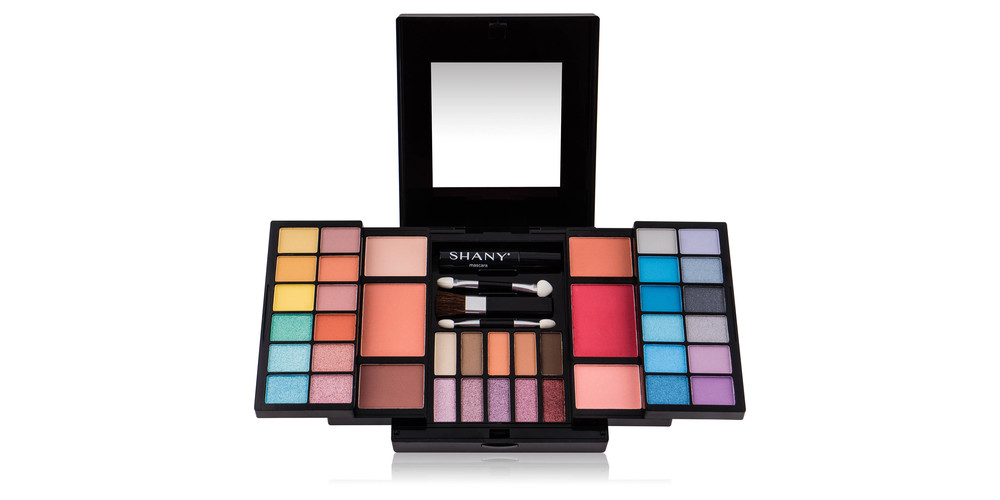 This kit has six matte powder blushes and 34 true-color eye shadows with matte and pearl finishes. It also comes with a built-in mirror, two double-sided eye shadow applicators, a mini tube of mascara and a mini blush brush. When closed, it becomes the perfect compact size to store in your suitcase for traveling.
Buy Now
---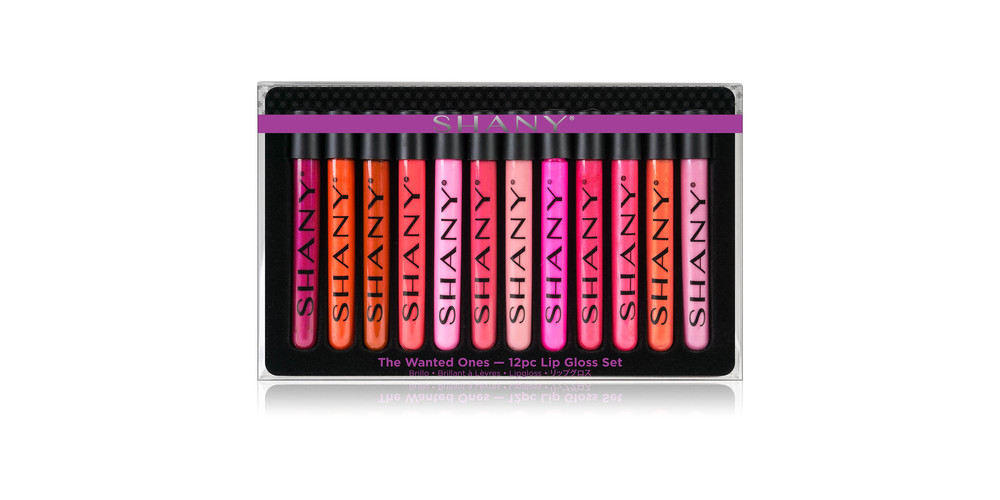 This 12-piece lip gloss set includes shades in nude, pink, red and orange tones. They range from very light to medium coverage and are buildable, so you can layer your desired amount of coats depending on the occasion. Plus, its formula includes aloe vera and vitamin E for soft, nourished lips.
Buy Now
---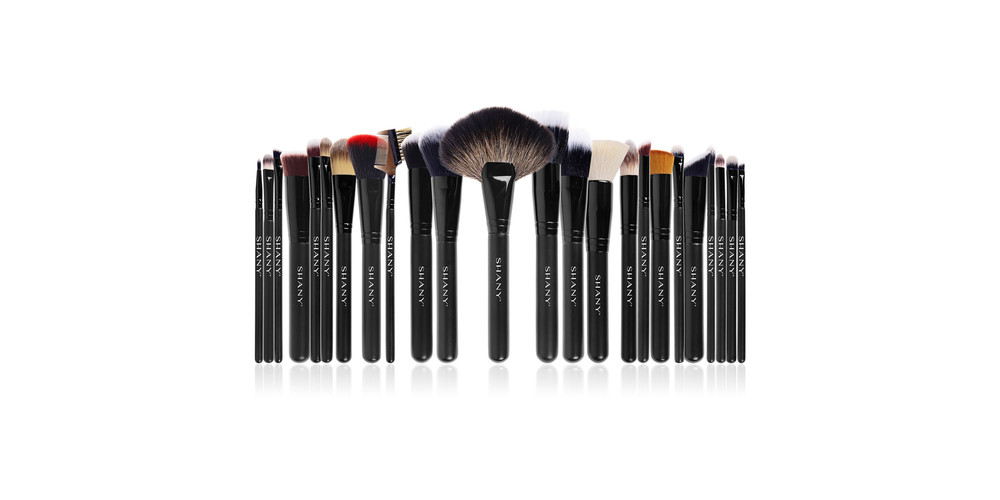 This kit includes a brush for every makeup type made with anti-bacterial treated sable, goat, badger, pony or microfiber bristles. The brushes come in a roll-up makeup pouch for easy storage. You can create any type of makeup look you want with this plethora of brushes and application tools.
Buy Now
---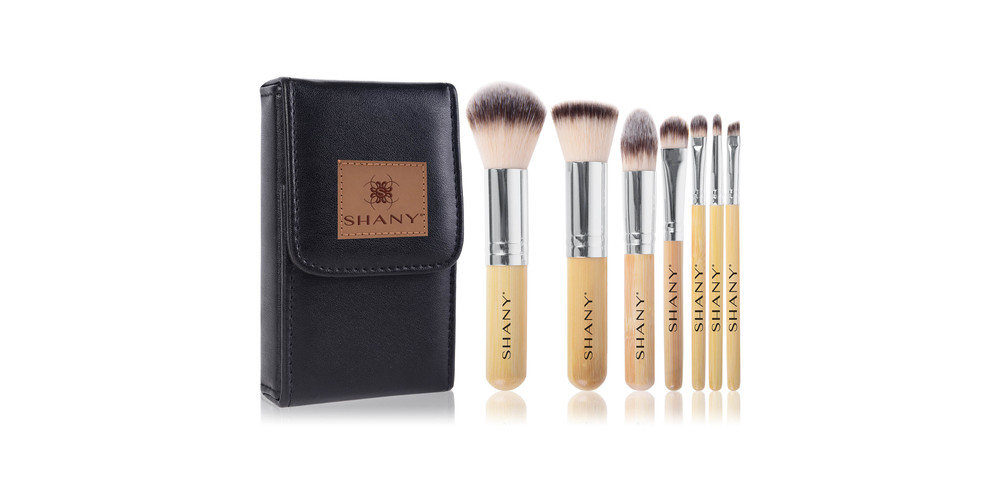 You'll get seven bamboo makeup brushes along with a storage case. Each brush is made from fine microfiber hair and the handles from highly sustainable bamboo. The brushes include a powder brush, buffer bronzer brush, rounded foundation brush, flat all-over eyeshadow brush, eyebrow brush, mini precious eye contour brush and a rounded concealer brush.
Buy Now
---
This set includes 24 quick-dry nail polish colors for every occasion featuring four pearl, four neon, 11 matte and five glitter colors. Layer the glitter on top of a matte or neon color for an extra dose of glitz and glamour. Each tube is 3.4 inches tall and the colors are long-lasting and flattering on any skin tone.
Buy Now
---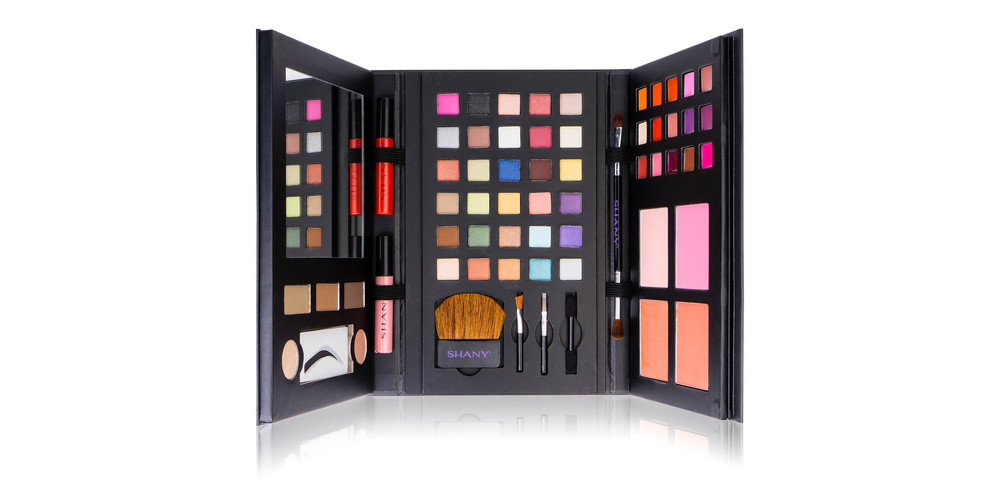 This large kit includes 30 bold eye shadow colors (matte and shimmer), four makeup applicators, three brow powders and stencils, two classic lip gloss shades, four blush shades and 15 lipstick shades with a built-in mirror. It's the perfect all-in-one kit you need whether you're traveling or doing your makeup at home. You'll never run out of makeup looks with this 19-inch x 8-inch kit.
Buy Now
Prices subject to change.
Harry Winston's 2021 floral jewelry collection wows
Give the gift of forever love with blossoms of baubles.
Harry Winston's perennial Forget-Me-Not collection now radiates with its first-ever marriage of diamonds and rubies.
While the jeweler has previously offered its signature florals in a dazzling array
of gemstones, ranging from diamonds to blue sapphires, this new pairing leaves us
blushing.
Adorned with round brilliant, pear-shaped and marquise diamonds, it's offered in five silhouettes: earrings, a pendant, a bracelet, a ring and a lariat necklace.
The feeling you'll have upon plucking one of these beauties?
Unforgettable.
---
Photographer: Chris Coppola; Stylist: Anahita Moussavian; Prop Stylist: Trina Ong.
Boy's botched Amazon order leaves him with $2,620 worth of Spongebob Squarepants popsicles
That's one way to freeze a bank account.
A 4-year-old cartoon fanatic from Brooklyn went a little overboard by buying nearly $3,000 worth of nonrefundable SpongeBob SquarePants Popsicles on Amazon.
However, an understanding Samaritan has set up a GoFundMe page Monday to help cover the chilling cost.
According to the crowdfunding page, the "truly adorable" SpongeBob diehard named Noah "managed to purchase $2,618.85 worth" of the pop-pelgangers from Amazon and "had them sent to his Auntie's house."
"In case you are wondering, that's 51 cases, containing 918 popsicles," Katie Schloss, a New York University student and social-work intern, wrote of the tot's frozen-treat fiasco.
The predicament may seem adorable on its face. However, as Amazon will not refund the Popsicles, Noah's mom Jennifer Bryant was feeling the (freezer) burn and thought she'd have to foot the bill herself.
This presented a major SpongeBob-stacle for the mother of three, who studies social work at NYU, and didn't know how she was "going to be able to pay this off, in addition to student loans and all of her family's other expenses," Schloss wrote.
The Post reached out to Bryant and will update this post if we hear back.
However, it seems that Noah's Popsicle debt has already been more than paid off. As of Wednesday morning, kind-hearted donors have already contributed a whopping $3,675, eclipsing the fundraising goal of $2,619.
"Thank you so much for your mind-blowing generosity," wrote Noah's grateful mother on the page. She added that the surplus donations will go towards education and additional supports for her son, who reportedly suffers from autism.
This isn't the first time an opportunistic tyke has gone on a surreptitious spending spree. A Connecticut woman was apoplectic after her 6-year-old amassed over $16,000 in credit card charges for the video game, "Sonic Forces."
Giant moth so chunky it struggles to fly discovered
Mothra surfaces in Australia.
An Australian worker realized every entomophobe's worst nightmare after encountering a moth so huge that it struggled to fly.
The Mount Cotton State School in Queensland, where Mothra was discovered, shared a Facebook photo Sunday of the behemoth bug on the end of a saw blade.
It was reportedly the "size of two fists put together" according to the school's principal, Meagan Steward, who said the mondo moth was released into the woods unharmed.
Queensland Museum entomologist Dr. Christine Lambkin has since identified the animatronic-evoking creature as a "wood moth," a species that reportedly resides all along the Eastern coast of Australia. While not exceedingly rare, this chonky critter is not commonly sighted in the country, Lambkin told the Independent.
And it's certainly not because it's too small to spot. With a maximum weight of just over an ounce, the female wood moth frequently struggles to achieve liftoff — despite boasting a whopping 9-inch wingspan.
"They fly very, very poorly," said Lambkin. "In most cases, when the females emerge, they just crawl up a tree or stump of a fence post and wait for the males to find them."
Needless to say, fans on the Mount Cotton State School Facebook page were awestruck by the colossal creepy-crawly.
"Love it! Never leaving the windows open ever again though," wrote one aghast gawker.
"We'll just add it to the list of wildlife….wallabies, owls, snakes, echidnas, giant moth," wrote another of Australia's infamous plethora of unusual creatures. "Life is never dull at MCSS!"
One jokester quipped, "How cool. Gotta say if it flew near me while I was gardening I would probably do a karate freakout!"
Thankfully, wood moths don't pose a threat to humans. Perhaps it could even help relieve this extra-shaggy Australian sheep of its 77 pounds of matted wool.